If you are looking to invest in luxury properties for sale on the French Riviera before the end of 2019, here are six "must-have" dream homes for your consideration
The French Riviera is home to glamorous lifestyles, sunny beaches and some of the most exclusive properties in the world. As always, Home Hunts' property portfolio online features some remarkable stand-out properties that are deserving of the spotlight.
Here are six of our most exclusive and exciting properties currently for sale on the French Riviera.
Room with a View in Roquebrune cap Martin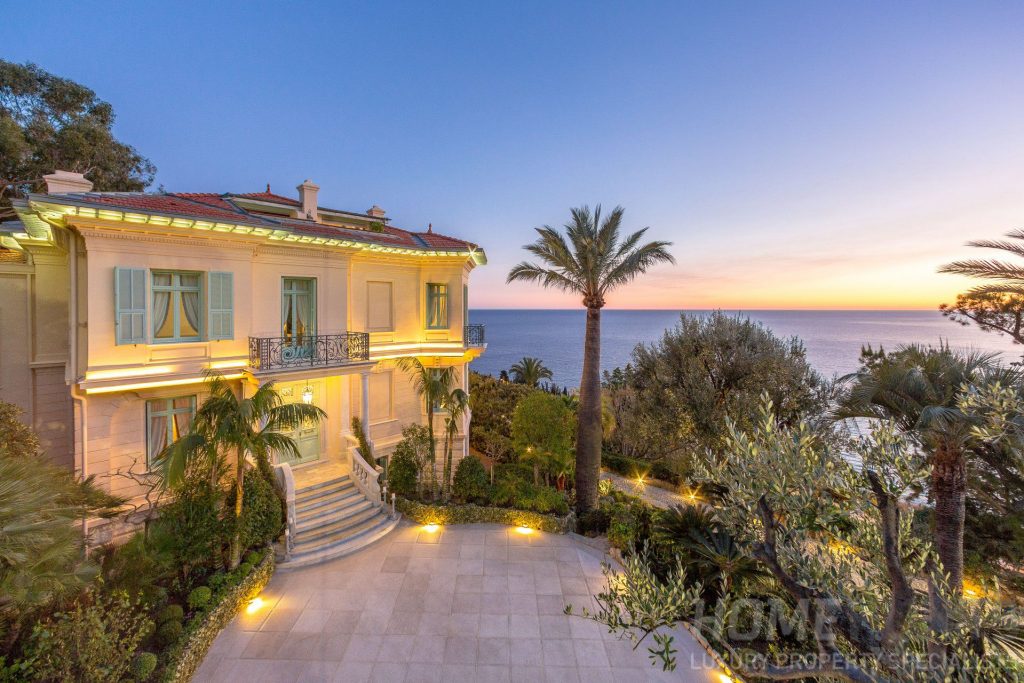 Every inch of this breath-taking Belle Epoque villa is exquisite (HH-13087658). From the exotic landscaped gardens, to the views across to Monaco, the intricate décor and the enormous outdoor pool, each aspect is luxurious as well as being perfectly designed for the most glamorous of lifestyles. The spacious 12-bedroom property even has an elevator.
Relaxation is easy here, especially with a Jacuzzi on hand, but you can also exercise at the fitness centre and walk in spectacular surroundings around the 2.5-hectare estate.
A Dream Come True in Theoule sur Mer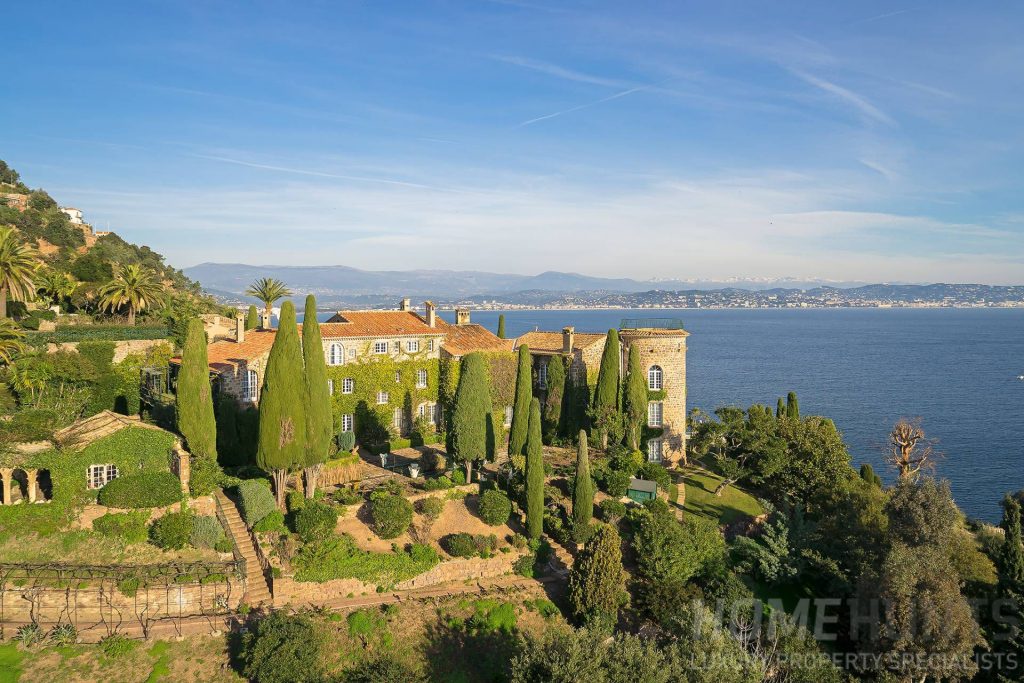 With panoramic views of the Mediterranean Sea and across the harbour at Theoule sur Mer, this exclusive stone waterfront estate (HH-11817042) is magnificent from every angle. The tall round tower evokes a fortress where the grounds give way to a sparkling infinity pool. Tall evergreen cypress trees add even more grandeur.
With eight bedrooms, 2.5 hectares of land and bold, elegant interiors, this is a dream property that needs to be seen to be believed.
Special and Secluded near Cannes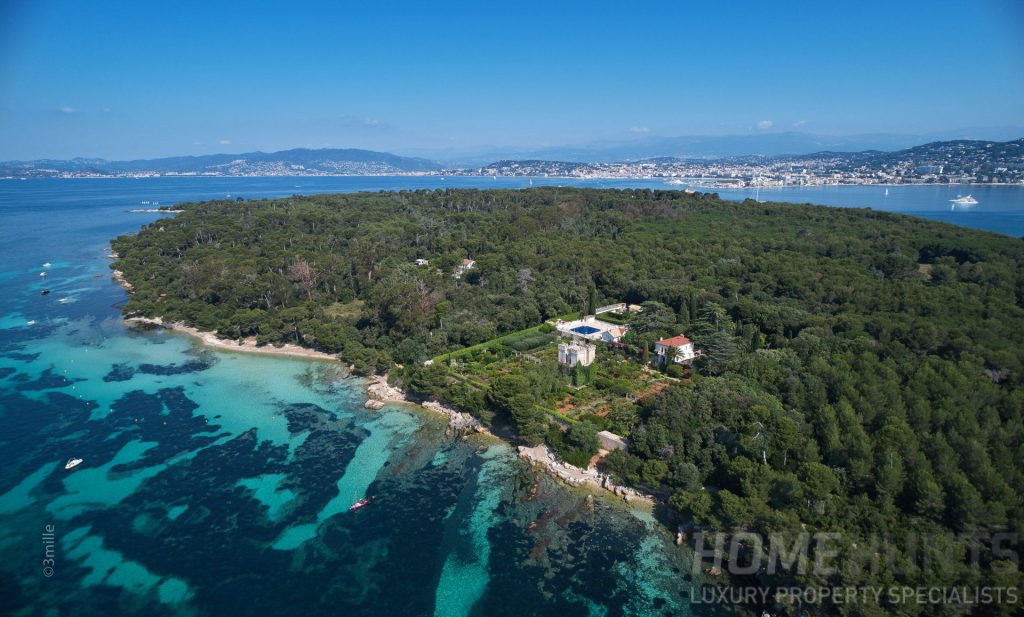 If you are looking for ultimate luxury, privacy and seclusion on the French Riviera, this could be the property you've been waiting for. It isn't often that a home as special and unique as this comes onto the market. Located on the Lerins Islands off the coast of Cannes, this spectacular 11-bedroom property (HH-12473841) dates back as far as the 13thcentury in places and has been entirely renovated to a high level.
Entertainment inside is taken care of with a cinema room, games room and a nightclub. Wellness is covered by a fitness room, sauna and hammam, and, of course, a beautiful swimming pool.
As if that wasn't enough, the property also offers a heliport and a private mooring in Ste Marguerite harbour.
Three of the Best in Mandelieu la Napoule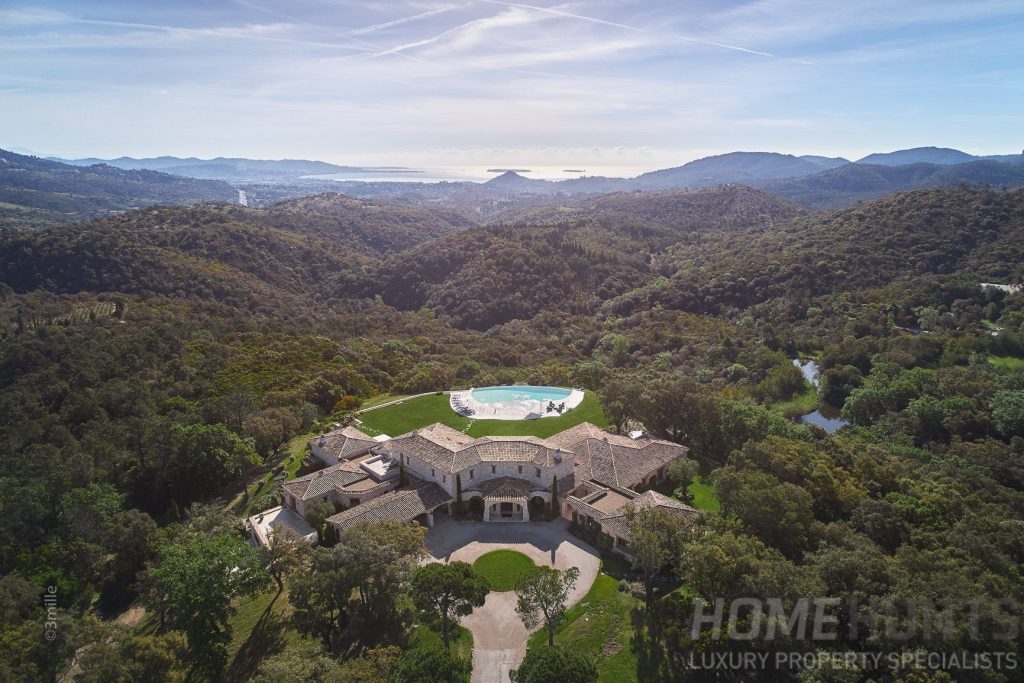 A Provencal property between Les-Adrets-de-l'Esterel and Mandelieu-La-Napoule, this glorious sprawling estate (HH-12941245) is tucked inside a 30-hectare, landscaped park and offers a splendid view of the Lerins Islands.
Comprising three villas overall, each of which has been stylishly decorated with no expense spared, there are a total of 17 suites. There are two studios and a two-room apartment for staff, as well as a caretaker's house.
With three heated swimming pools, a tennis court, a fitness area and a spa, wellness can be a priority in this home. There is also a helipad so that you can enjoy door-to-door helicopter travel.
Love at First Sight in Cap d'Ail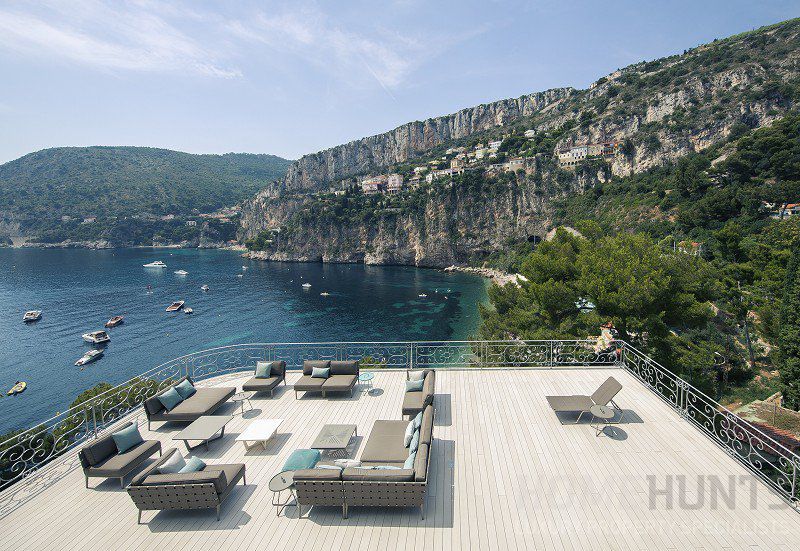 Once you set eyes on the shapely turquoise swimming pool, the stunning surrounding terrace and the magical coastline view behind it is difficult not to fall in love with this property. Sleek and stylish yet extremely comfortable, this splendid seven-bedroom waterfront villa (HH-10351011) – which also comes with a guest apartment – provides direct access to a private beach with a pontoon.
There is also a vast terraced area for socialising and dining, which has incredible views over the Mediterranean, a gym, home cinema, sauna and Jacuzzi.
The Serene Grasse of Home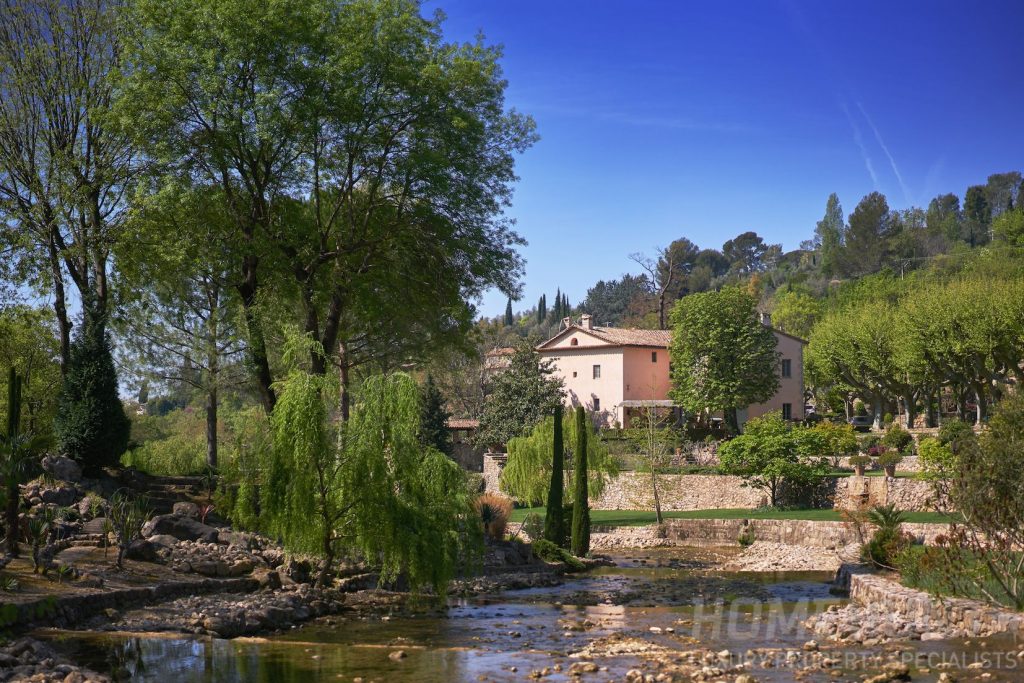 The landscaped gardens of this property are among the best we've ever seen at Home Hunts, they are like stepping into a fairy tale. The restorative power of nature is immediately evident in these gardens.
Once a watermill, this sumptuous 17thcentury residence (HH-11747437) offers a spectacular nine-bedroom space for the right buyers. Fantastic natural water features are everywhere, from the beautiful streams, to the fountains, ponds and waterways.
Inside is just as impressive, each room is a spacious and impeccably-designed space. Further highlights include: a heated swimming pool, a gym and two workshops. Having had a recent price reduction, it may not stay in Home Hunts' portfolio for long.
Home Hunts are here to help you to find properties for sale on the French Riviera and guide you through the entire buying process. If you would like to speak to one of the team to discuss your needs or just to have a chat about the market, you can call us on +33 970 44 66 43 or send us a mail to info@home-hunts.com. If you just want to browse through thousands of beautiful French homes, visit our website at www.home-hunts.com or follow us on Facebook or Instagram.