Raymond Blanc buys French Riviera Property with Home Hunts – 
"Home Hunts made the French buying process straightforward and enjoyable – I now have my dream home," says the two Michelin star chef
A food revival in Nice is "drawing a new influx of buyers – including Raymond Blanc" reported a recent article in the Sunday Times. From specialist cheese shops, to organic grocers, olive purveyors and, of course, sprawling food markets, Nice has not only become a "fashionable hub of speciality food shops, hipster bars and street food", but it is also home to some world-class restaurants such as South-African fusion haute cuisine at restaurant Jan and popular Greek eatery Oinos.
Raymond Blanc invests in property in Nice
An international melting pot, who is buying property in Nice at the moment? According to the article, aside from the British, there is a "strong local and Parisian-led property market" with Italians also favouring it because the city isn't far from the border. Russians buyers are common and there is an increasing number of US and Chinese investors buying in the city. It is also where two-star Michelin chef Raymond Blanc has bought his first property in France since he moved to the UK in the seventies.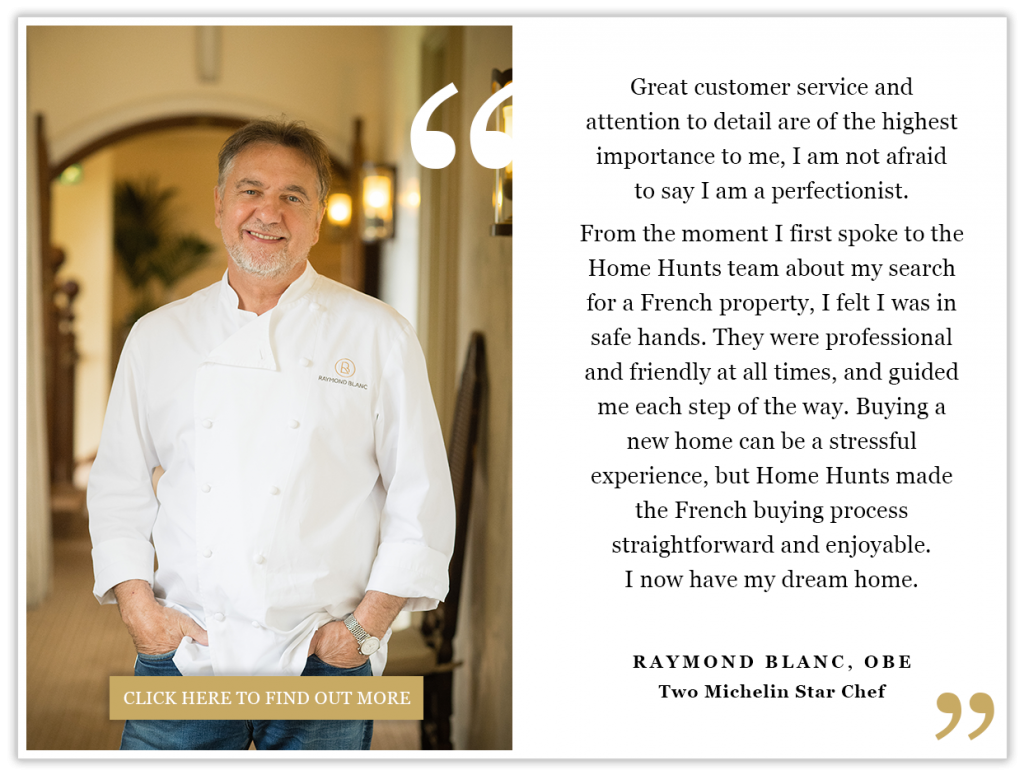 Last year he asked the Home Hunts team to help him find a Nice-based home that offered beautiful views. After looking at several prospects, he finally invested in a top-floor apartment on the Cap de Nice. The chef patron of Belmond Le Manoir aux Quat'Saisons in Oxfordshire plans to spend long weekends there during the summer months.
"I have been looking to own a place in the south of France for the past four years, although I first fell in love with the area as a boy, when I used to enjoy holidays with a schoolfriend in Bandol [west of Toulon]," Blanc told the Sunday Times, adding that he fell for the views of "ships and sailing boats in the bay, looking towards Cap Ferrat lit up at night".
Blanc's "dream home" is 20 minutes from the airport
He is particularly fond of the mix of French and Italian in the area and that it is so easy to access. "I can be at my apartment within 20 minutes of leaving the airport," he said. "Being located between the international city of Nice and the small medieval village of Villefranche-sur-Mer, with its pretty little church, cafés and restaurants is ideal," he added.
The property has been entirely renovated by an expert team over the past 12 months. "It is modern in style, with the latest technology and beautiful bespoke cabinets," he explained. "I love the peaceful garden with palm trees and a huge swimming pool."
According to Notaires de France, prices have been rising in Nice over the last two years and the Sunday Times reports that this has been due to "record low interest rates and strong domestic demand".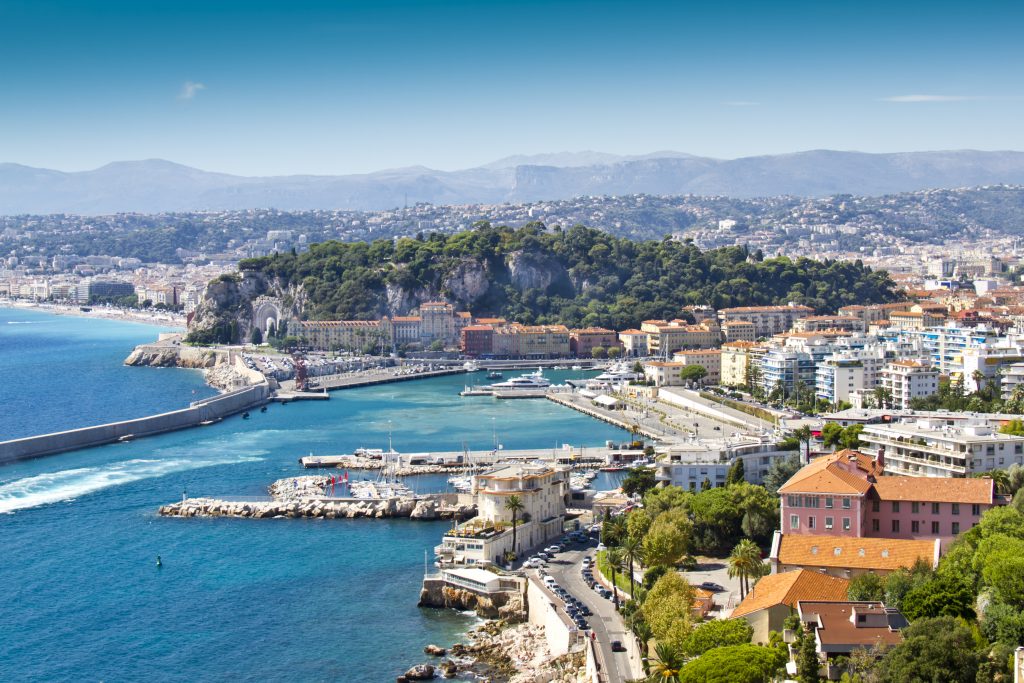 Foreign buyers investing in Nice as prices rise
Tim Swannie, Director of Home Hunts, says that Nice has seen an increase of foreign buyers over the last few years with Mont Boron and Cap de Nice being the most exclusive and sought-after areas as they have the largest properties and the best views. "Central Nice rents well and we think the city offers great potential as a long-term investment as 48.8% of residents are renters and there are 4 million tourists a year as well as many conferences," he told the Sunday Times.
As a buyer's agent with a 30+ strong team of property consultants in France, Home Hunts specialise in helping international buyers to find their dream homes across France and Raymond Blanc has been truly delighted by the buyer's agent service offered by the team.
Why use Home Hunts?
"Great customer service and attention to detail is of the highest importance to me, I am not afraid to say that I am a perfectionist," the two Michelin star chef explained. "From the moment I first spoke to the Home Hunts team about my search for a French property, I felt I was in safe hands. They were professional and friendly at all times, and guided me each step of the way."
He added: "Buying a new home can be a stressful experience, but Home Hunts made the French buying process straightforward and enjoyable. I now have my dream home."
But what makes Home Hunts stand out from the crowd? "We work with clients from all over the globe, from young families to heads of industry, retired couples to international celebrities. It is really important to us that every single client gets the same high level of service," says Tim. "We spend a lot of time listening to our clients and really understanding their needs, then we go out and search the entire market on their behalf, we work closely with them from start to finish. Our focus is to find the best property, at the best price, under the best conditions."
Once Home Hunts have helped their clients to find their dream property, they guide them through the entire buying process, working with the best specialists for legal, financial and tax advice. Home Hunts also offer an after-sales service to help clients to settle into their new home, from setting up their utilities through to full renovations, rentals, property management and much more.
"Our clients put a lot of trust in us and we always try to exceed their expectations," says Tim. "We get a lot of repeat business and client referrals so I guess we must be doing something right."
If you are looking to buy a property in France, you can search for luxury homes at www.home-hunts.com. To speak to a consultant about your specific requirements, call +33 (0)970 44 66 43 or email info@home-hunts.com