Aquitaine (or Nouvelle-Aquitaine) in the southwest of France not only includes the famous capital city of Bordeaux but also other top restaurants located in different areas within its territory. With the latest high-speed TGV train launched last month, the region is more accessible to many foodies, wine and music lovers wanting to taste the best that the region has on offer…
In Southwest France lies a rich agricultural area, producing some of the world's best wines and some prized gourmet delicacies. A veritable feast of a region for food enthusiasts, welcome to the Aquitaine!
Bordeaux is the capital city of Aquitaine as well as the prefecture of the Gironde department. Apart from Bordeaux, there are also other important cities in Aquitaine that include Bayonne, Biarritz, Marciac, Pau, Agen, Anglet, Mont-de-Marsan among many others, with each boasting their own culinary versions of south west cuisine using ingredients grown in the region.
During summer, the region comes alive with visitors and tourists coming from all over the world to bask in top musical festivals and outdoor dining experiences that puts the region of Aquitaine on the culture and culinary food map. From slivers of delectable jambon de Porc Noir and the most delectable oysters from the shimmering Bay of Arcachon, you would not want to miss out on all the gourmet action that peaks this summer in the region of Aquitaine.
Come and take the savoury journey with us as we pass by the best towns and spots in the region which offer gustatory experiences so unforgettable that you'd want to come back in the region every year.
A Taste of Culinary Delights and Jazz in Marciac
Nothing beats sipping on some good wine and listening to some of the world's greatest Jazz musicians on a summer afternoon and the famous festival called Jazz in Marciac offers not only a musical delight to all but a feast of great food and wine served to you while you get enthralled by ethereal Jazz notes lingering in the air.

This year marks its 40th anniversary and it will truly be a special edition with the likes of Roberto Fonseca, Norah Jones, Herbie Hancock and Avishai Cohen among many other performers gracing the center stage this August. The festival itself occurs in several places, with the whole town center vibrating with music and serving up wonderful plates of ham and local cheese to visitors that quadruple the population's size during this festive season.

With all that jazz, you are bound to get hungry. There are plenty of outdoor spots where you can enjoy some wine and have a meal and enjoy the ambiance. There is J'GO Restaurant with several different dining areas, including one in a lovely garden where you can sit outside in a patio-like setting, surrounded by a garden of herbs and plants.
Another restaurant to try out when in Marciac during the festival is Les Coulisses, situated right in the heart of all the jazz action, beside the Hote de Ville.
See some beautiful countryside properties in the Gers
Indulge in a Grand Serving of the Freshest Oysters
From Marciac, we head north, up to the fabled shores of the Bay of Arcachon where the oysters are praised for their high quality and exceptional taste. Lunchtime in one of the restaurants along the bay is priceless with plates of fresh oysters served to you as appetizers paired with some recommended white wines.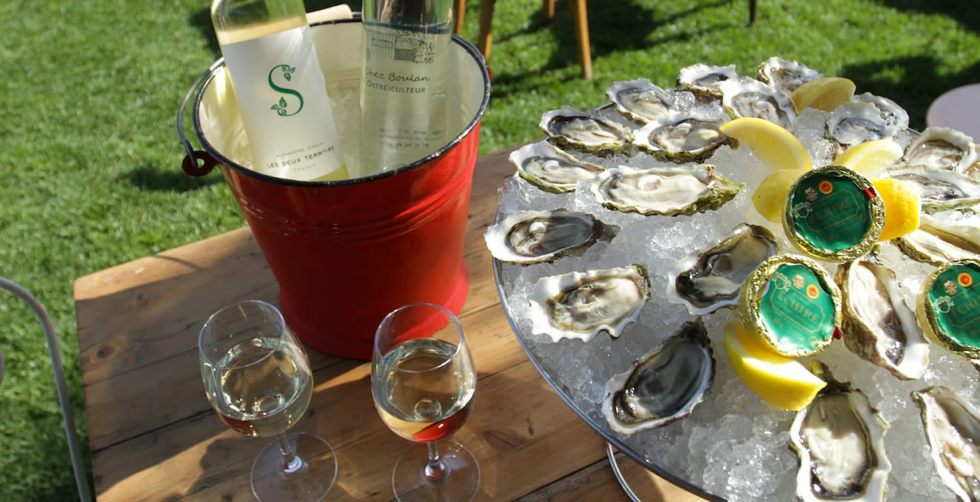 France's 130,000-ton oyster harvest is produced in the Arcachon Bay and it is no wonder that the local people here spend summer days celebrating their prized delicacy in outdoor summer festivals attended by many visitors and oyster-lovers. A top destination in the area is Cap Ferret where you will find Chez Boulan, an iconic establishment that has served up outstanding plates of the freshest oysters to famous personalities and celebrities since it has been awarded numerous Certificat d'excellence starting from 2013 until this year!
Discover some of the best villas in and around Bordeaux and Cap Ferret
Sunset Aperos and Luxury Dining in Biarritz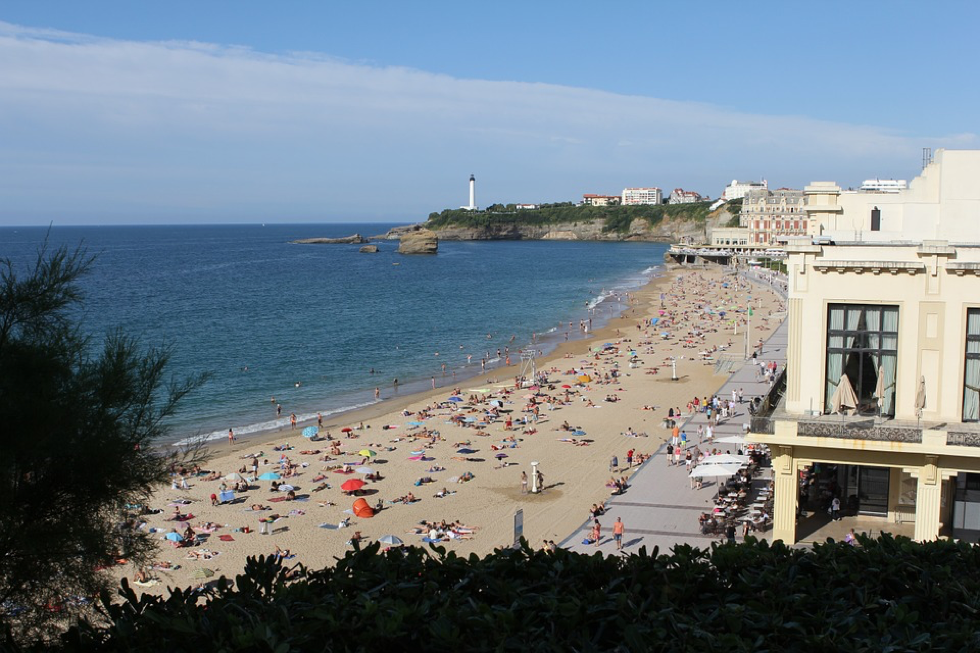 A gastronomic voyage in the Aquitaine must include Biarritz as one of the stops and in this feature, we recommend passing by this majestic city where Basque culture meets Gascon chic.
Perfectly situated for a sundowner, many rooftop bars in the city offers the best servings of tapas paired with a chilled glass of rosé while you marvel at the symphony of colors that the sunset brings over the Atlantic Ocean.
Go where the locals shop and explore the area around Les Halles Centrales, a colorful market to whet your appetite before you head off for dinner. To cap your gourmet trip in the Aquitaine, book a table at one of the luxurious fine dining establishments in Biarritz. L'Impertinent has recently been given a Michelin star and booking a table at this restaurant will be a perfect ending to a journey in Aquitaine, a region that is yet to be fully explored by food and wine lovers worldwide.
See some luxurious villas in and around Biarritz
RELATED: South West is One of the Best
All photos courtesy of Pixabay and Chez Boulan
If you are looking for top properties in the Aquitaine Region you can search through Home Hunts' portfolio at www.home-hunts.com
To discuss your specific needs and to find out more about locations offering the best investment opportunities, speak to a consultant directly on +33 (0)970 44 66 43