South West France has been revealed by Home Hunts as one of the six locations most sought after by prime property investors. The others are Paris, the Alps, Languedoc, the Riviera and Provence.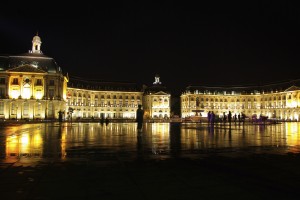 Home Hunts' south-west territory is made up from the Midi-Pyrénées and Aquitaine regions, which stretch from the Spanish border in the south up to the northern tip of the Dordogne department in the Périgord Vert.
France officially out of recession
So far 2014 is set to be a positive year for commercial opportunity and investment in France. Following a shift in Hollande's political stance towards businesses in France, recently the President announced new measures during his visit to the US to encourage more entrepreneurial activity in France.
Tim Swannie, Director of Home Hunts, feels that Hollande's evolving political line is having a positive impact on the number of buyers looking to invest.
"Hollande's proposed payroll cut for businesses is potentially very good news for those living and working in France, and for the country generally," he says. "And now with French Finance Minister Pierre Moscovici announcing that the country is out of recession after 0.3% growth in 2013 and US entrepreneurs being offered French visas more easily, interest in the real estate market should be boosted even further."
Who is buying in South West France?
While the most dominant nationality buying prime property in south-west France is British, making up around 40% of enquiries, Americans are in second place and are behind 20% of real estate transactions made in this territory.
"Over the last five years we have seen a distinct increase in a wider cross-section of other nationalities, notably Americans and Australians in the Dordogne and Chinese for vineyards in the Bordeaux area," says Kirsten Pollard, Manager of Home Hunts' south-west France office.
Australians account for around 10% of enquiries, Dutch also make up 10% and a further 10% are from Scandinavian buyers. The final 10% consists of German, Italian, Belgian and Chinese nationalities.
"Our buyers in South West France remain predominantly British, although probably 50% of these are expat British," says Kirsten. "Many are moving back to Europe or want to have a French holiday home while working abroad so they are near the UK, but also making the most of the climate, lifestyle and good-value properties that are available here in France."
What are buyers investing in – and where?
Home Hunts' research shows that the three locations generating the most amount of interest and sales in south-west France throughout 2013 were: Toulouse, Bordeaux and the Dordogne.
Overall around 65% of enquiries were in the €0 – €1m price bracket, 30% were in the €1m – €5m range and around 5% of buyers were interested in properties between €5m and €15m.
According to the Home Hunts team, stone countryside properties with land were the most popular purchases, with historic chateaux with land coming a close second, followed by established working vineyards – these are of particular interest to the increasing number of Chinese investors in the area.
Toulouse
Toulouse, as France's fifth biggest city and the hub of Europe's aerospace industry, is a thriving commercial centre that also forms part of the "Pays de Cocagne" (which translates as the "land of plenty"). This "golden triangle", which connects the Toulouse with the UNESCO World Heritage Sites of Carcassonne and Albi, is rich in culture, history and landscapes, and is one of the most beautiful areas in France.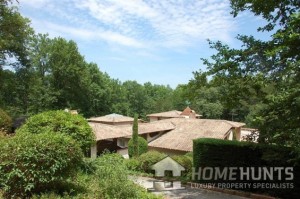 Located just 15 minutes from the centre of Toulouse and on an 18-hole golf course, this private five-bedroom villa (HH-5977334) is surrounded by ancient oak trees and 1.6 hectares of grounds. Typical of the high standard of property that can be found in this location, it is priced at €990,000 and offers wonderful views, spacious modern interiors, an L-shaped swimming pool and a caretaker's house.
Bordeaux
Nicknamed the "Pearl of Aquitaine", this dynamic city, which is located on the Garonne River and by the Atlantic Ocean, has long attracted business and held high cultural appeal. Bordeaux is famous for its world class wine and renowned for its stunning architecture, and now, with an impressive, revitalised urban centre, this UNESCO World Heritage Site is ready to flourish even further in the 21st century.
"In terms of investments Bordeaux is especially attractive to Chinese buyers because demand for Bordeaux wines continues to grow in China," says Tim Swannie, Director of Home Hunts.
"Working vineyards in Bordeaux are of great interest to Chinese investors who are looking to build on their assets outside of China and Hong Kong, so interest in the Bordeaux area over the last 12 months has increased dramatically."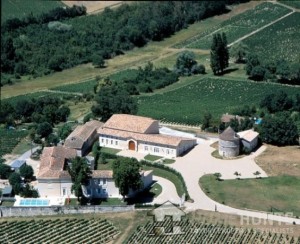 This striking vineyard property (HH-5359010) produces AOC Bordeaux and Bordeaux Supérieur red on 62 hectares and Bordeaux white on four hectares – and offers 85 hectares of land in total. A renovated 19th century stone manor house, this five-bedroom stone house also offers a heated swimming pool, two more houses for renovation and a new wine shed. It is priced at €4,095,000.
The Dordogne
The Dordogne, long renowned for being particularly popular with British and American buyers, combines charming villages and châteaux-studded countryside. The third biggest department in France, it is divided into four areas: Périgord Blanc (named after the colour of its rock outcrops); Périgord Noir (with its abundant oak woods); Périgord Vert (which is composed of woods and pastureland); and Périgord Pourpre (which includes the wine-growing area around Bergerac).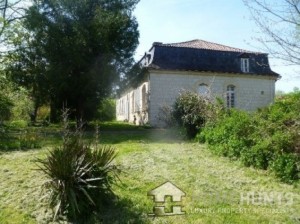 With over three hundred acres of land, six bedrooms and a tennis court, this Chartreuse from the 18th century (HH-6688356) is located in Riberac. It also offers five lakes (which include many varieties of fish, including carp), several outbuildings for renovation and a covered swimming pool. A luxurious property offering seclusion and space, it is just 45 minutes from Périgueux, the capital of the Dordogne, and is on the market for €2,120,000.
To find out more about real estate investment opportunities in south-west France, visit www.home-hunts.com, and to speak with a Home Hunts' consultant, call the French office on +33 (0)970 44 66 43