3 Days in Bordeaux can be perfect for those who are looking for new sights, restaurants, and activities this September. Here are our favorite things to do to make a memorable long weekend in the Wine Capital of the World! 
Day 1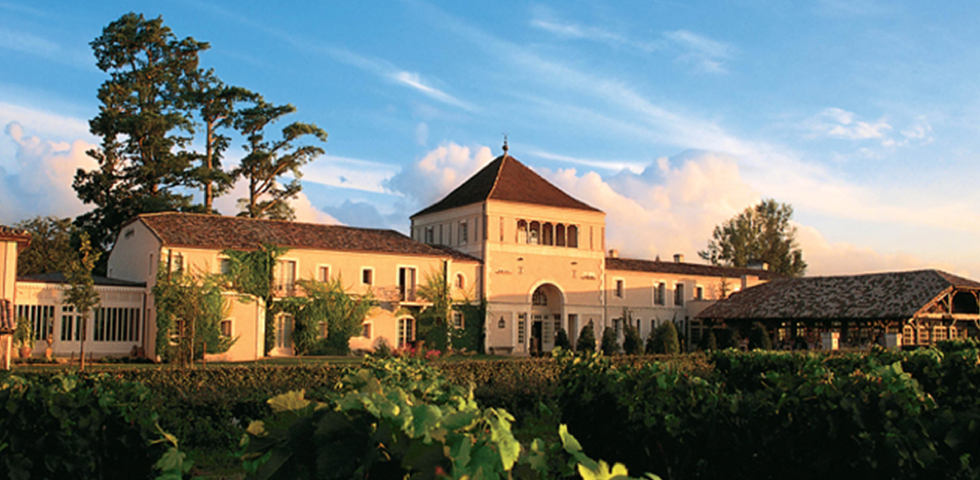 Check-in at Les Sources de Caudalie, one of the most relaxing and luxurious establishments with a 2-star Michelin restaurant on its helm and owned by the Caudalie Family. You may be familiar with the name Caudalie as this is one of the most famous luxury cosmetics brand worldwide, made with the grapes and vines that surround the Caudalie estate which includes the hotel, spa and restaurant.
The Caudalie Family were the first to promote vinotherapy, and clients to this superb wine-inspired spa and chic country hotel will not be let down. Around the lake are peaceful gardens with gliding swans and contemporary sculptures can be seen around the vineyards. All the suites have either a terrace or a balcony, which provides each client an exceptional sejour with daily views of glorious vineyards and beautiful sunsets.
The 2-star restaurant is headed by Chef Nicholas Masse and the menu changes daily, with seasonal produce grown from the hotel's own vegetable garden used in the innovative dishes that surprise many palates. In the spa, treatments combine anti-ageing therapy sessions using their domain's grape seeds with a luxurious bath in the hotel's own hot-water spring.
See some fine vineyard estates in Bordeaux here… 
Day 2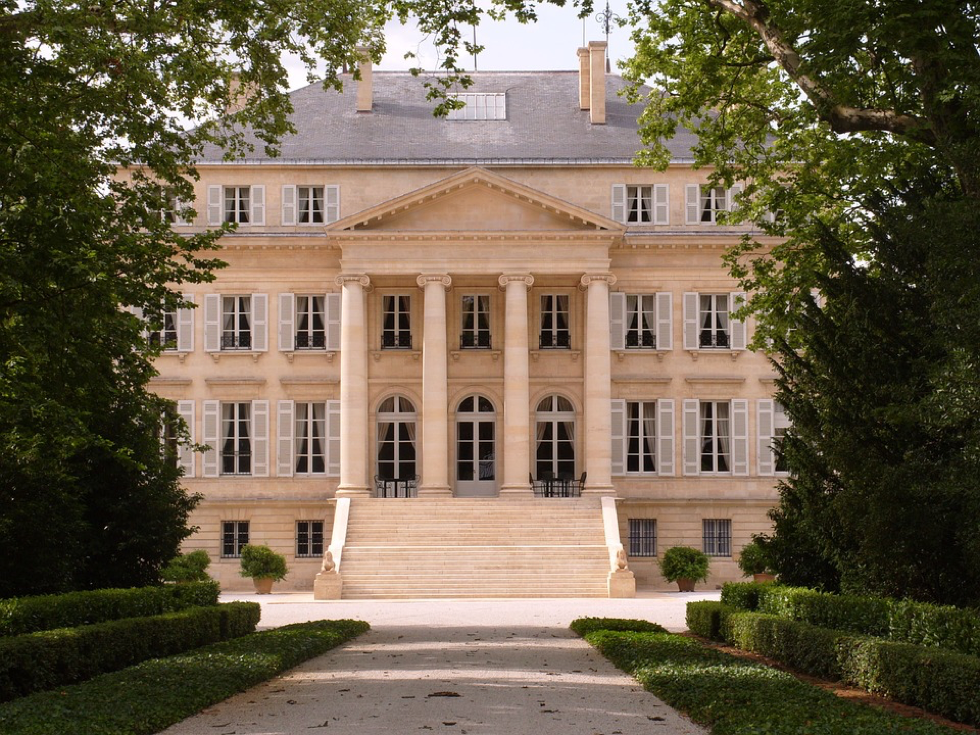 Everyone knows that Bordeaux is well-known for its full-bodied red wines and a visit to one of the wine estates in and around the region is a must to do. One of the best wine estates in the area is the Chateau Margaux which is well-known for its excellent production of red wine as well as its white wine with their famous Pavillon Blanc. As you enter the estate, you will be welcomed by a stunning 19th-century, neo-Palladian style villa, designed by Louis Combes.
The wine estate offers wine tasting and other services that you can avail of to appreciate the best wines that they have on offer. You will discover interesting wine making processes which includes decanting and serving among many others. Traditionally the great Bordeaux wines are served "chambrés", at an ambient temperature about 18-19°C (64-66 °F). Be sure to get an exclusive peek at their excellent wine collection which includes bottles dating as far back to 1771, with their prized first Bordeaux vintage red wine that appeared in a Christie's catalogue, in 1776!
After a very fulfilling and interesting tasting session, you will surely be a wine connoisseur after tasting some of the best reds and whites in the estate. Relax a bit back in your hotel suite and get ready for a memorable sunset dinner in LE 7 Restaurant, one of the best dining establishments in the recently opened Cite du Vin in the center.
Situated on the 7th floor, the restaurant offer top views of the city and an amazing sunset as the skies turn into swirls of gold, purple and pink. Expect a gastronomic experience with chef Bruno Grand-Clément's fantastic gourmet creations. The seasonal menu showcases Bordelais classics and the freshest catch from the Atlantic Ocean.
Discover some prime properties in Bordeaux here…
Day 3
Wake up and feel the soft rays of the sun touching your skin from the windows of your hotel suite and get ready for some morning walk in one of the famous Sunday markets in Bordeaux – The Marché des Capucins.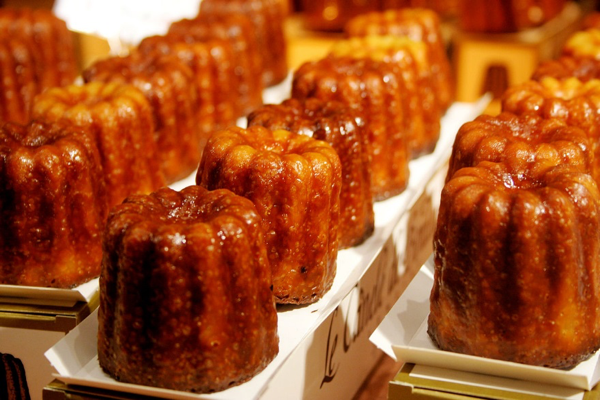 A Bordeaux institution, the Marché des Capucins is filled with colorful stalls of produce & flowers. You will find yourself delightfully lost in the sights and smells of the freshest flowers lining the stalls of the market, leading your way to the finest charcuterie and local produce from the region. Don' forget to sample some of the best patés, terrines and some foie gras during your visit in the market and get some Bordelais canelés (famous local pastry) for you to bring home after your grand weekend to savor and share with friends and family.
Take your TGV train or plane back home with fond memories of Bordeaux, one of the best and brightest cities in France and be sure to book another weekend this coming Fall/Winter season to explore other recommended sites around the region!
Have you been to Bordeaux? Tell us about your latest travel experience in Bordeaux and your recommended sights and restaurants! We would love to try them out and share to all!
RELATED: Vineyards and Chateaux: Some of the Best Properties in South West France
All photos courtesy of Pixabay, Commons Creative and Press Kit of Les Sources de Caudalie
If you are looking for top properties in Bordeaux you can search through Home Hunts' portfolio at www.home-hunts.com
To discuss your specific needs and to find out more about locations offering the best investment opportunities, speak to a consultant directly on +33 (0)970 44 66 43