Where are the best places to buy property in France in 2016? These property experts have named the top 50 towns and have put Bordeaux and Toulouse in first and second place…
Bordeaux and Toulouse have ranked number one and number two, respectively, as the best cities to invest in property in 2016, according to a study by mortgage broker vousfinancer.com in collaboration with Théséis and Le Laboratoire de l'Immobilier.
There were fifty towns chosen overall as the most favourable for investment, according to demographic and economic factors, with the following making up the top ten (in order of priority): Lyon, Paris, Boulogne-Billancourt, Montpellier, Nantes, Lille, Marseille, Strasbourg.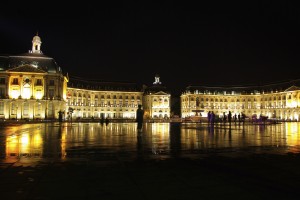 "No surprise" that Bordeaux is number one
Vousfinancier.com said it was "no surprise" that Bordeaux took first place considering the rate that the city has developed over the last ten years. "The city will link to Paris in two hours, as a result of the LGV train in two years' time and will be connected to Toulouse by a high-speed train by 2020," the team said.
The quality of life offered here and access to shipping facilities has already attracted a large number of businesses to the region, demonstrated by the business quarter developing around the station. The impeccable transport system and Bordeaux's "smart city" vision also make it popular with the business world.
As a result, it is an excellent market to develop new housing and it is a good time to buy, especially as the FPI (Fédération des Promoteurs Immobiliers) reports that the overall price of housing has dropped by 1.2%, fetching, on average, 3,462 €/m².
In terms of where to buy property in Bordeaux, Chartrons, the "Golden Triangle" (a location bounded by Cours Georges Clemenceau, Cours de l'Intendance and Allées de Tourny), Jardin Public, Fondaudège and Parc Bordelais are some of the most sought after locations in and around the city itself. Others prefer to settle in the Gironde countryside, but with good access into the city for the best of both worlds.
Stone house ten minutes from Bordeaux city centre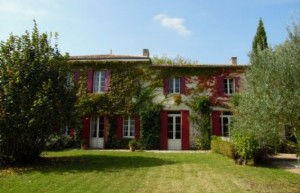 Properties like this charming five-bedroom stone property (HH-8635517), which is just ten minutes from the city centre, are in high demand. This particular house is in a quiet residential area, but is also close to the tramway system and all amenities.
A beautiful property, with a mature garden, swimming pool and spacious terrace, it is designed for summer entertaining, and is located away from the bustle of the city in the Bordelais countryside. At €795,000 this property will not be on the market for long.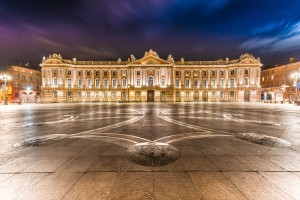 Toulouse second best French city for real estate investment
Good opportunities for property investment exist all over Toulouse and competition is strong reports Vousfinancier.com. The inhabitants of Toulouse tend to be attracted by the quality of life offered by the city and the region as a whole, the pleasant climate and the employment opportunities created by the aerospace industry.
"Housing is always in demand in this area," reported Vousfinancier.com, adding that as each sector expands, households move in, so expansion is constantly required and therefore demand kept high. Prices on average are 3,369 €/m² and remain stable.
Stylish architect's house near Toulouse city centre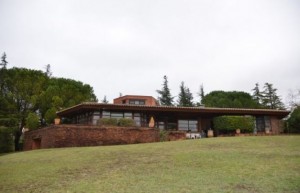 This unusual architect's house (HH-8954631) is a rare opportunity to buy a completely unique property that is close to the heart of the city. Positioned in the middle of a large landscaped garden, the property offers panoramic views across the surrounding countryside. A palm tree and evergreens surround the swimming pool, which is beautifully designed, and there is also a pretty terrace for summer al fresco dining. A viewing of this impressive €995,000 property is highly recommended.
For more information about property for sale in Bordeaux and Toulouse, visit www.home-hunts.com, but to speak with a consultant directly about your criteria, call +33 (0)970 44 66 43.