Having reviewed enquiry and transaction data from 2014, Home Hunts can confirm that south-west France remains one of its top six most popular locations for real estate investment from overseas clients. Long-admired, particularly by British buyers, the Dordogne has proved to be the most sought-after department, particularly in the Périgord Noir region.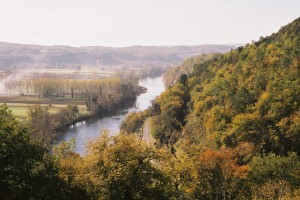 The spectacular Dordogne comprises four areas: the Périgord Blanc, named after the colour of its rock outcrops; the Périgord Noir, located in the south east and renowned for its oak and chestnut woods; the Périgord Vert, up in the north with a humid climate and lush pastureland; and the Périgord Pourpre, which includes the wine-growing area around Bergerac.
Périgord Noir proves most popular
While each of these areas possess their own unique charms, the Périgord Noir is considered by many to be the most compelling region of the Dordogne – it is certainly the most visited area of this beautiful department.
"The Périgord Noir is very popular with overseas buyers and their reasons seem to be twofold: the scenery and the ambiance," says Esther Deneau, a consultant at Home Hunts' south-west France office.
According to Home Hunts, it is specifically the Périgord Noir as well as the villages around Eymet which have been attracting the most enquiries and sales. According to the FNAIM (the national association of French estate agents) prices have dropped by 1.7% in Aquitaine in 2014, and this, combined with the growing strength of sterling, means the area is offering good investment opportunities.
Who is buying – and what is selling
Home Hunts data has revealed that those investing in property in 2014 were mainly British, although Dutch, French, Indian and American buyers have also been prominent investors in the region as well as Belgian, Scandinavian and Swiss.
In terms of house prices, around 60% of all sales and enquiries were for properties under €1 million; 30% were in the €1-5 million price bracket; and 10% in the €5-15 million range.
The most popular properties were Périgourdine and stone properties, chateaux with fairy-tale architecture, and gite properties for rental income. "It seems there is a clean split between buyers who are happy to renovate and the ones who want the finished article ready to move into," says Esther. "In this area, Périgourdine and stone is mostly the requisite. Around one-third of our clients are looking for an investment, such as gites or properties to rent out most of the year."
Vineyards – for buyers looking for either hobby vines or a serious wine business – were also popular, and France's vineyard market in south-west France will be covered in a forthcoming article by Home Hunts on The Address.
Up-and-coming in Gironde
While the Dordogne retained its crown as most popular department in south-west France in 2014, Home Hunts has noticed that the Gironde, home to Bordeaux's wine region, is fast becoming a favourite with buyers.
"This area, as well as the Lot-et-Garonne and around Bordeaux, offers great value for money and stunning landscapes," says Rory Ramsden, also a Home Hunts consultant, "plus there is really good infrastructure here."
An appealing mixture of old and new, while it is famous the world over for its food and wine, Bordeaux is also a modern metropolis with world class landmarks and a spectacular transport system. By 2017 the city will be part of a high-speed rail network that will connect to Paris in two hours, which will raise house prices in the area, and its winemaking past will soon be enshrined in a new €66.6 million futuristic wine tourism centre: a "Guggenheim Bordelaise".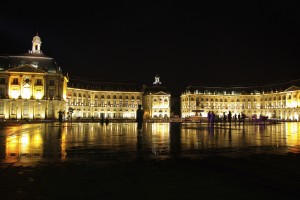 Properties for sale in south-west France
If the 1.7% price drop in Aquitaine, along with low interest rates, has made the prospect of searching for property in south-west France more appealing, here are two properties to inspire your search.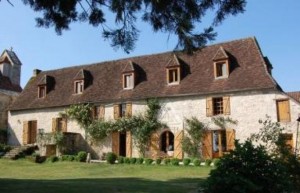 Located in the Périgord Noir, in Thenon, this impressive stone property (HH-5109162) has been renovated throughout to offer space, beauty and charm in abundance. Featuring five bedrooms, and including a guest house or gite, it lies in a peaceful position not far from the village and is set in 1.7 hectares of grounds. It also offers a covered swimming pool and pretty views – and all for €636,000.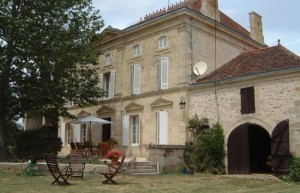 This 19th century maison de maître is situated in Entre-deux-Mers, in Gironde, around 40 minutes from Bordeaux airport. Set in beautiful landscaped gardens, which include an apple tree orchard, it has retained all its authentic elements, including Delft wall tiles and fireplaces, yet is still in perfect condition. Also offering a pool and two stables, a viewing of this property, priced at €689,000, is highly recommended.
To view more properties in south-west France, visit www.home-hunts.com, or to speak with a Home Hunts consultant directly, call the French office on +33 (0)970 44 66 43.