Paris, the most visited city in the world with 32.3 million visitors in 2013, has been confirmed by Home Hunts as one of its six prime property hotspots in 2014, based on data gathered throughout the year.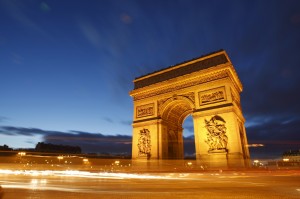 Avenue Foch, Rue de Rivoli, Place des Vosges, Paris is home to some of the most coveted safe haven addresses in the world. However, a review of house prices in the Ile-de-France by the FNAIM (the national association of French estate agents) shows a drop of almost 2% in 2014, and combining this with low interest rates means that there are currently some savvy real estate investments to be made in Paris.
Most sought after locations for overseas buyers
According to Hervé Levy, a consultant at Home Hunts' Paris office, the following arrondissements have proved most popular with overseas buyers throughout 2014: the 6th, 7th and 8th, the north of the 16th, around Monceau Park in the 17th, and in Montmartre in the 18th.
"The north of the 16th is popular because it is next to the golden triangle and its boutiques," explains Hervé. "In the golden triangle, prices keep increasing as it is a secure place to invest for the medium- to long-term. Monceau Park is also a great place for families to live, with its park and British school, as well as the Luxembourg Park area. Montmartre remains as popular as ever for its views all over Paris."
Who is buying – and what is selling
After analysing data from 2014, Home Hunts can confirm that those buying property in Paris were mainly of American, British, Brazilian and Lebanese nationalities, but there were also many buyers from Kuwait, Dubai and Saudi Arabia.
In terms of house prices, 75% of all enquiries and sales were for properties in the €1-5 million bracket. Around 20% were for properties under €1 million, 4% were in the €5-15 million range and 1% were interested in houses or apartments over €15 million.
The most popular types of properties were three-bedroom apartments, under €3 million, in the 16th arrondissement; two-bedroom apartments in the 1st, 2nd, 3rd and 4th arrondissements, and Montmartre; apartments with Eiffel Tower views; and castles no more than an hour's drive from Paris.
Properties for sale in Paris
If you are looking for a real estate investment in the 16th, 17th and 18th arrondissements, here are a few suggestions to help inspire your search.
Sweet 16th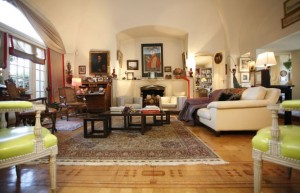 A property that was originally designed by the building's architect for himself, this unique three-bedroom apartment (HH-8814952) offers charm and luxury in abundance. Offering a view of the Eiffel Tower, it is not overlooked and even provides the owner with an opportunity to purchase a parking space across the street. It is priced at €1,990,000.
Monceau Park property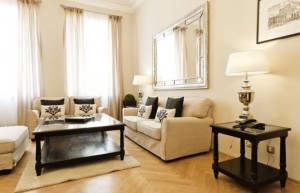 This superb, light-filled apartment (HH-8741232) has three bedrooms and is located on the third floor of a beautiful freestone building. Positioned right by Parc Monceau, a viewing of this €1,650,000 residence is highly recommended.
Renovation in Montmartre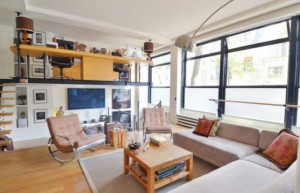 A stunning architect-designed loft renovation on Avenue Junot (HH-8665490) in Montmartre, there is far more to this two-bedroom apartment than meets the eye. Designed with luxury in mind, it features a home cinema and a hammam. It is on the market for €1,448,000.
To view more properties in Paris, visit www.home-hunts.com, or to speak with a Home Hunts consultant directly, call the French office on +33 (0)970 44 66 43.