With Matt Damon filming for Ridley Scott's latest movie in Sarlat, we look at some of the most attractive property in the Dordogne which is currently on the market 
Hollywood actors Matt Damon (The Bourne Trilogy), Ben Affleck (Argo) and Adam Driver (Marriage Story) have been filming in one of the Dordogne's most popular towns Sarlat-la-Canéda.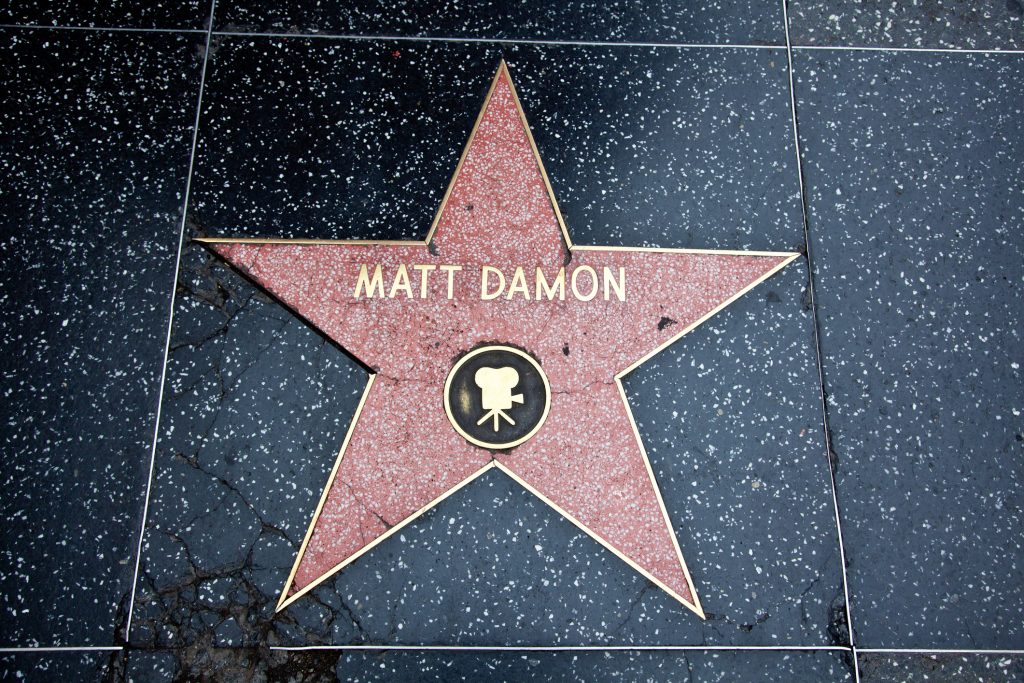 The reason for their presence in this historic 14th century location is because they have been filming Ridley Scott's latest film The Last Duel. In fact, as well as starring in the movie Affleck and Damon co-wrote the screenplay. It is based on the book The Last Duel: A True Story of Trial by Combat in Medieval France by Eric Jager.
According to reports from The Connexion newspaper 800 technicians and actors have been filming there, as well as at the Château de Beynac. Damon and Scott were dining in local restaurants, such as La Couleverine, and some businesses signed confidentiality agreements, reports newspaper.
With the spotlight on Sarlat and Dordogne this month, we're highlighting some of the most attractive properties for sale at various budget levels in the area.
19th century charm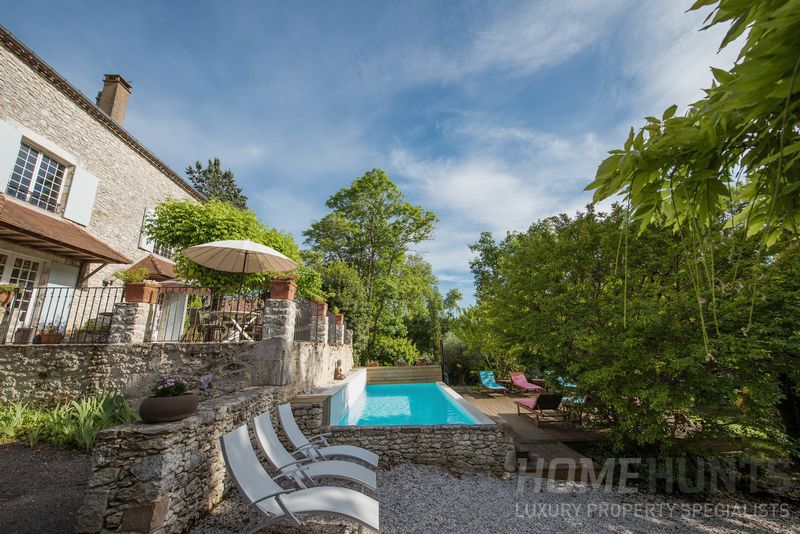 A postcard-perfect stone property (HH-12792868), with an azure blue swimming pool, this four-bedroom 19th century home is set in the most beautiful wooded park. There is even a pond with carp. Original stone walls, leafy verdant gardens and swimming pool (with counter-current technology) make it a tranquil haven to relax. Inside, the property has been renovated by an interior designer. The rooms are spacious, and the deco compliment the style of the property. Outside there are two pretty outbuildings that have the potential to become guest houses. Priced at €646,000, a viewing is highly recommended.
Historic luxe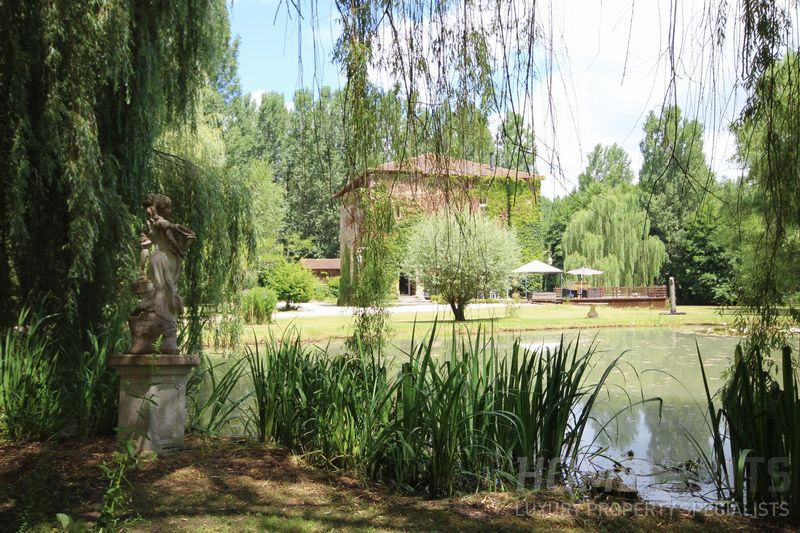 Sitting within six hectares of parkland, this striking 10th century property has two-metre thick walls and dates back to the time of the Templars. History and luxury have been skilfully combined in the creation of this home, which is full of charm and original features. The exterior of the property includes a private wood, Jacuzzi, pergola and plunge pool – all this for €858,600.
A new start in Sarlat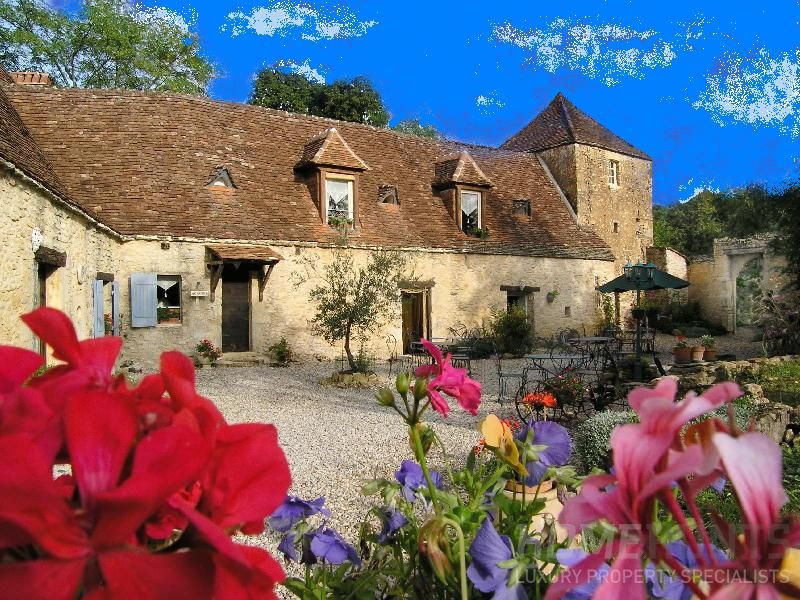 In Sarlat itself, this quaint country estate (HH-10808298) comprises 15th, 17th and 20th century buildings. With generous grounds and a good-sized swimming pool, the current owners rent out the properties to guests, so there is already a revenue stream in place. For buyers looking to start a new life in France, in one of the most popular areas for British expats and tourism, then this could be an interesting opportunity. It is currently on the market for €1,060,000.
Happy home or boutique hotel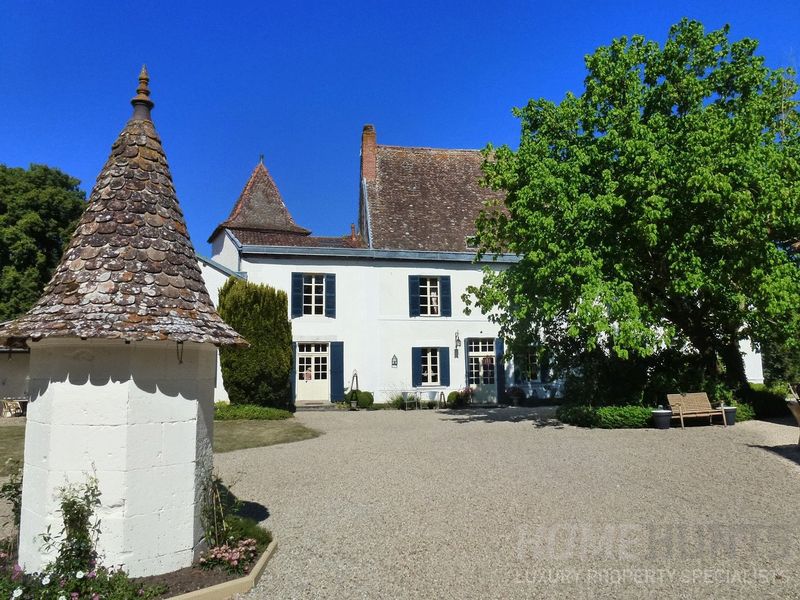 This special riverside property (HH-12097403) is set on eight hectares of glorious grounds. It has eight spacious, tasteful bedrooms and is already being run as boutique-style holiday accommodation with conference facilities. Working either as one large property with a separate building for guests, or four units, there is flexibility there for new owners coming in. At €1,430,000, it is worth putting on the viewing shortlist if you're seeking a permanent move to France.
To view more properties for sale in the Dordogne area, visit Home Hunts' online portfolio at www.home-hunts.com, but to speak with a consultant about your specific needs call +33 (0)970 44 66 4