Cahors, in the Lot department of south-west France, is home to the Malbec grape, the region's famous intense and powerful black wine. Most people believe Argentina to be the birthplace of Malbec, but it was Cahors that gave the Argentinians cuttings in the 19th century – and, in fact, it was the Romans who originally planted Cahors' vineyards over 2,000 years ago.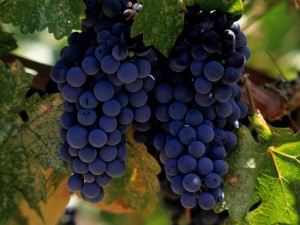 World Malbec Day, held in April each year, celebrates the day in 1853 when President Domingo Faustino Sarmiento of Argentina decided to transform the country's wine industry and asked Frenchman Michel Aimé Pouget to bring him new vines – of course Malbec was among the selection.
Now every June, the Cahors Malbec Days event brings together those passionate about the unique terroir of Cahors and its enchanting black wine. Running from 16-22 June in 2014 (16-19 for professionals and 20-22 for the public), wine tasting sessions and master classes are held and evening events offer more wine tasting, along with buffets and entertainment.
The location for many of the events wine-tasting sessions is Pont Valentré, an awe-inspiring gothic bridge that spans the River Lot – and, although in the city, a small vineyard runs along the riverbank. Part of Cahors' rich history, it is one of the city's most stunning landmarks – as well as its symbol – and was built in the 14th century.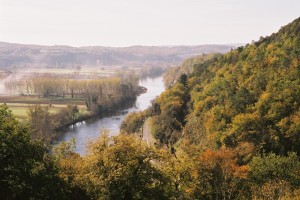 The entire department of the Lot, with is wild, valleyed landscapes and Quercy stone properties, offers a beautiful, tranquil corner of France in which to live. However, the Cahors area's long history with the Malbec grape makes it a wine lover's paradise.
Here are three properties from Home Hunts' portfolio, all within an hour's drive of Cahors, which offer stunning residences and one or two business opportunities that are particularly suited to wine-loving tourists.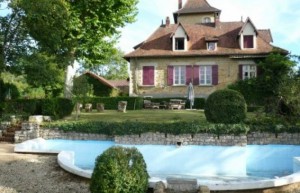 Located in the commune of Saint Martin le Redon in the Lot, this impressive stone residence (HH-7684578) offers a unique investment opportunity in the form of a nine-hole golf course with manor house, restaurant, gite and four guest hotel rooms. The private residence has three bedrooms and a tower room, the gite can sleep six, and the guest hotel offers four en-suite rooms. This beautiful site also offers landscaped gardens and two swimming pools. The property is priced at €945,000.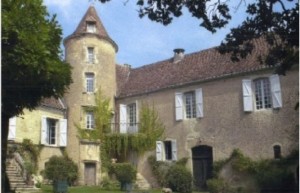 This majestic restored chateau (HH-6962528), dating from the 15th, 16th and 17th centuries, is what French dreams are made of – especially at the asking price of €1,272,000. Set in the Bouriane region of the Lot, between Gourdon and Cahors, this very private property is well protected by high creeper-clad walls. Situated about 1.5 hours from Bergerac and Toulouse airports, highlights of this stunning six-bedroom property include high quality interiors, a swimming pool, an Italian-inspired garden and an orangery. Unrestored elements consist of a chapel, numerous cellars and a library.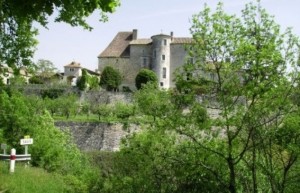 Nestled in the heart of a sleepy French village in Saux, around half an hour from Cahors, this 15th century chateau (HH-7022582) has been exquisitely renovated to a very high standard. The property offers potential as a grand private residence or as a commercial enterprise. It currently operates as a business venue welcoming up to groups of 24 people at a time, but could also work well as a boutique hotel and restaurant.
For more details about these properties or to find out about any others for sale in the Lot area of south-west France, visit www.home-hunts.com or contact the French office directly on: +33 (0)970 44 66 43