These November events offer lovers of French food and wine weekends of gastronomic heaven ahead of France's famous Christmas markets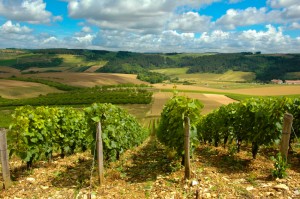 From the art of French patisserie to delectable regional specialities and world famous wine, France is famous the world over for its food, wine and gastronomic savoir-faire.
Foodie festivals are particularly plentiful during the summer months, but shouldn't be forgotten about in the autumn. There are many weekend events celebrating France's gastronomic delights for "les gourmands" now and on the run up to Christmas. Here are four that are running in different parts of the country that promise spectacular weekends of food and wine tastings, gourmet workshops and expert advice for food and wine lovers everywhere.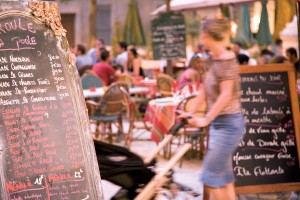 Held in Pitou-Charentes in Angoulême and pitched as a real journey from field to plate, this annual event is running over three days on 28, 29 and 30 November. This year marks its 20th anniversary and more than 100,000 people are expected to visit and enjoy an impressive line-up that is welcoming around 115 food producers and 135 chefs. There are seven different locations in the city where different aspects of the event are being held, including the Place du Champ de Mars, which becomes home to local food producers, wine makers and farmers markets; the town hall, which is hosting workshops with Cognac masters; and Place Saint-Martial, where chef demonstrations and wine tasting sessions are on offer.
Held from 21-23 November, the MIAM is a gastronomy and local produce fair that is billed as the "must-go" foodie event in Languedoc-Roussillon. This year it is welcoming over 115 exhibitors and the theme is the Pays Basque. APO Ossau-Iraty cheese, Bayonne ham, authentic Basque cake and AOC wine d'Irouléguy are just a few of the mouth-watering delicacies on offer to sample. Champion cocktail makers, professional fruit and vegetable sculptors and food-themed films are also on the programme. The MIAM is taking place at the Parc des Expos in Alès, which is located around half-an-hour from Nîmes.
High quality gourmet workshops, wine tasting with experts and master classes are being held at Le Festival des Meilleurs Vins in the Carrousel du Louvre on 28 and 29 November. Highlights include a master class, seating 100, on "les grands crus" of Languedoc by Gérard Bertrand on the Friday and Cognac tasting with various types of Petrossian caviar on the Saturday. The 29th also holds sessions all day Saturday where experts teach about the particular essence and genius behind France's wine making.
Bordeaux So Good, Bordeaux, held over the final weekend of November, is the first one of its kind. Dedicated to celebrating gastronomy and the art of living, this event is festive, education, cultural and artistic – the perfect forerunner to France's spectacular Christmas markets. Foie gras, oysters, caviar and chocolate are just some of the products available for tastings, but producers' markets, food and wine demonstrations and participation from famous chefs of the region, such as Michel Guerard, also make up this fascinating programme of events.
Whether you are looking for a weekend lock-up-and-go, a second home or a permanent residence in France, Home Hunts' varied portfolio has a wide selection of property types, locations and budgets to choose from. Visit www.home-hunts.com to explore properties for sale in France or call +33 (0)970 44 66 43 to speak to a consultant.