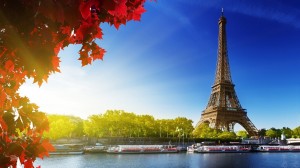 Not only is Paris the world's most popular tourist destination, but it is also one of the world's safe haven cities. Despite the economic slump that Europe has seen over the last few years, Paris still remains one of the most secure and attractive cities for property investment. Out of all the property transactions that occur in France, 80% of these are made in Paris.
The City of Light is the financial and political hub of the country. It lies in the Ile-de-France, an area that represents 30% of the country's wealth and which is home to approximately 12 million people. As around 56% of these are under 40, the city is young and vibrant, and its buzzing commercial centre sees one-third of Fortune 500 companies running their headquarters from here.
According to a Knight Frank's 2013 Wealth Report, high net worth individuals rank Paris third out of the most important cities in the world – New York is in first place with London a close second. It was also ranked fourth for economic activity. Survey results from wealth managers and private bankers also showed that Paris is particularly valued by their European, Middle Eastern, African and Russian clients.
The lure of Paris's unique attractions, such as the Louvre and the Eiffel Tower (which welcomes more than 9 million and 7 million visitors a year respectively), and, more recently, Euro Disney, which now brings in over 15 million people each year, has made it the world's most popular destination for holidaymakers. Around 32 million tourists visit Paris each year and 50% of these are from overseas.
Due to its business opportunities, tourism and variety of property, Paris is an attractive prospect for buyers looking for a holiday home, a buy-to-let or a permanent residence. A joint report from Ernst & Young and Jones Lang LaSalle states that Paris is the second most popular destination in Europe for property investment, which sees an overall investment of up to €10 billion each year.
It confirms that the most in-demand arrondissements – which are therefore the most expensive – are the 4th, 6th, 7th, 8th and 16th, with the lowest prices found in the northern and eastern parts of the city.
While the region is currently well served by airports (Orly, Charles-de-Gaulle and Le Bourget – the latter being Europe's busiest private airport and home to seven FBO operators) and train stations (Gare du Nord, Gare de l'Est, Gare de Lyon and Gare Montparnasse), a 'Grand Paris' scheme is underway to transform the city's transport system. A major part of the scheme is the development of a 'super metro' which would add 200km of tracks and 72 new stations to the existing system. This would allow direct travel between suburbs and develop the economic activity in these areas. More than 70,000 new homes are planned for the region as part of the project, which is due to be completed by 2030.
Home Hunts has many properties available in the most sought after locations of Paris, such as this contemporary three-bedroom apartment (HH-6150872) in the 4th arrondissement: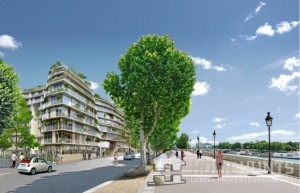 which is on the market for €1,760,000. Located on the third floor with a south-facing river view and terrace, this luxury residence's unique design maximises both space and natural light.
Over in the desirable 16th arrondissement, this 19th century house (HH-6487244):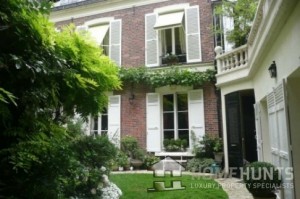 is available for just under €5 million. In quiet surroundings with a terrace, small garden and artist's workshop, this is an exquisite property for those who want to be in busy Paris yet enjoy a countryside feel.