With an upmarket village feel and located 130 metres above the surrounding areas, Montmartre, in Paris's 18th arrondissement, has long been coveted by prime market buyers. It is renowned for being particularly popular with French entrepreneurs and players in the French media industry, from artists to filmmakers.
"Most artists would love to live in Montmartre," says Hervé Levy, Manager of Home Hunts' Paris office. "Very famous ones such as painters Picasso, Modigliani, Renoir, Van Gogh and Braque have all lived here."
He explains that singers such as Claude Nougaro and Alain Bashung resided in Montmartre, as well as Franco-Italian singer and actress Dalida, who selected Rue d'Orchampt to be her home.
"Musicians like Berlioz, writers like Boris Vian, Jacques Prévert and Marcel Aymé, actors like Jean Marais or Richard Berry, and directors Claude Lelouch and Marcel Carné all felt compelled to stay in Montmartre," he adds.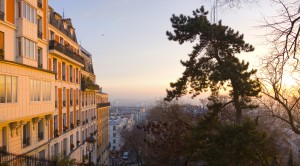 The winding narrow streets and concentration of individual properties give Montmartre its chic and elegant Parisian ambiance which offers a village lifestyle outside of the norm in Paris. The magnificent views and properties with gardens are also what draws interest.
"Montmartre is the highest peak of Paris offering magnificent views over the roofs of Paris and its monuments," says Hervé. "Properties close to the 'La Butte Montmartre' are rare and extremely sought after."
All streets around the Place du Tertre, such as Rue Gabrielle, Rue Lepic, Rue Saint-Vincent and Rue d'Orchampt are highly desired, as are the south-facing apartments that offer breath-taking views over the capital.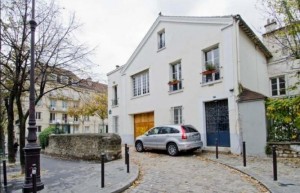 This four-bedroom town house (HH-5817843), on the legendary tree-lined Avenue Junot, has been beautifully designed and features a large, south-facing terrace. Superbly laid out for entertaining with a spacious kitchen and dining area, it would make a wonderful family home – and it also offers a separate studio and kitchenette. The property is currently priced at €3,200,000.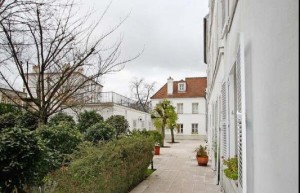 A private garden, resplendent with a pond and vines, in the heart of Montmartre makes up part of this four-room apartment's charms (HH-6242875). Close to Place du Tertre, it has two bedrooms, a double living room and a cellar, and it also comes with a parking space. The asking price is €2,310,000.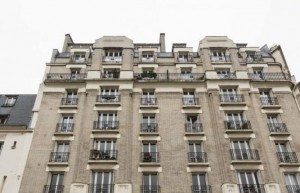 Positioned near La Butte Montmartre, not far from local vineyards, this superb third-floor apartment (HH-7670986) is on the market for €1,245,000. Highlights include a double lounge, with balconies offering views over Paris, and authentic features such as parquet floors, fireplaces and high ceilings. It also offers the owner privacy and security as it is not overlooked.
For more information about the Montmartre area or these properties in particular, visit Home Hunts' website at www.home-hunts.com or contact the French office directly: +33 (0)970 44 66 43