As investment increases in Paris, will it take over from London as the city with the largest ultra nigh net worth population in Europe?
According to a recent article in the Financial Times, the number of London-based bankers looking to invest in Paris is increasing.
The number of moves from London to Paris have been less than originally predicted following the Brexit referendum and a report from Ernst & Young revealed that so far 1,000 banking positions have moved from London to elsewhere in Europe.
However, it also states that in the future, the number of jobs to relocate from London to Europe could be around 7,000, and that the estimated value of assets that could move out of the UK due to Brexit remained at around £1 trillion.
A report from Wealth X shows that although London is still edging ahead of Paris as the city with the largest ultra high net worth population in Europe. Some industry experts believe that Paris will overtake in the future.
"London has long been the number one destination for international business people looking to buy property in Europe, but that seems to be changing," François-Xavier de Vial, director of Home Hunts, told the Financial Times. "There is an increased interest in Paris from Middle Eastern, Russian and Chinese buyers."
The Financial Times article notes that the average property price in Paris grew by more than 6% in the year to June. Prime properties, which it defines as the "top 5-10% of homes by value" had increased by nearly 8%.
The article goes on to report that by contrast, London's property market is decreasing in value with prime property down 11% (source: Savills) since the referendum three years ago. According to some agents the reduced value of Sterling and the fact the property market is slower has caused some London property buyers to hold back from buying in Paris.
The article states that according to Knight Frank, the price per square metre of property in the sixth is €13,880, which has increased by 10.2% since last year. It goes on to report that the average price per square metre across Paris rose above €10,000 this year.
"The wealthiest buyers tend to look in the sixth and seventh arrondissements," explained François to the Financial Times, which notes that the fastest-growing arrondissement last year was the "gentrifying 19th, where prices rose 13.8% in a year".
Apartments for sale in the sixth arrondissement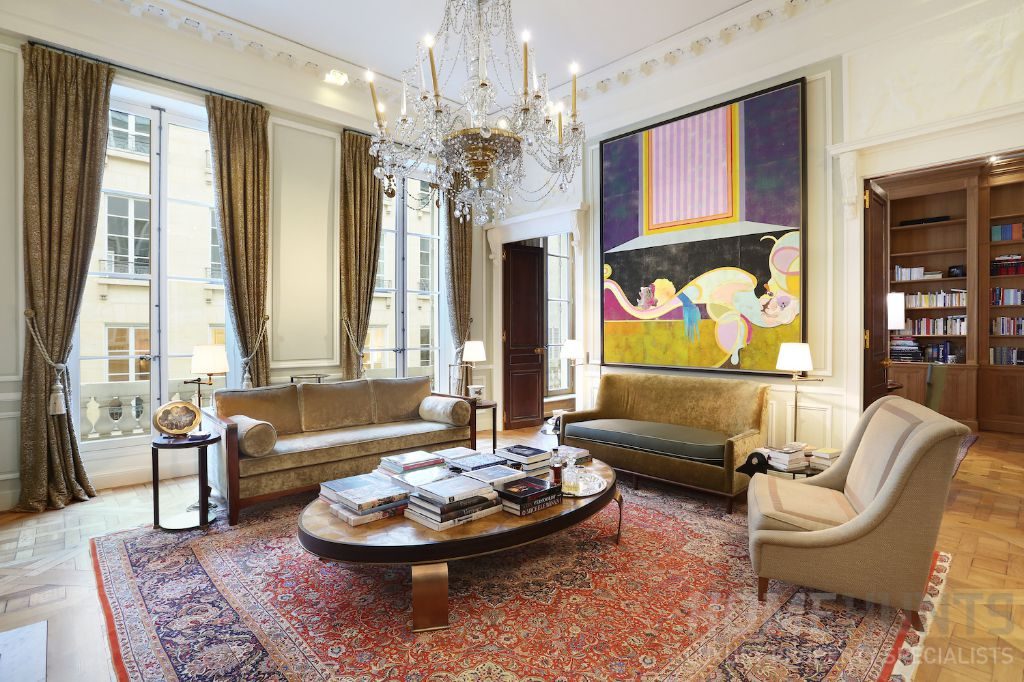 Home Hunts has prime properties at different price points in its Paris portfolio. This exceptional two-bedroom apartment (HH-12578029) for sale in the sixth (Saint Germain des Prés) is an exceptional property with one of the most exclusive addresses in the city. With high – four-metre-tall – ceilings, a secret "bookshelf" door leading to an office and positioned by the Jardins de Luxembourg this property is what Parisian dreams are made of.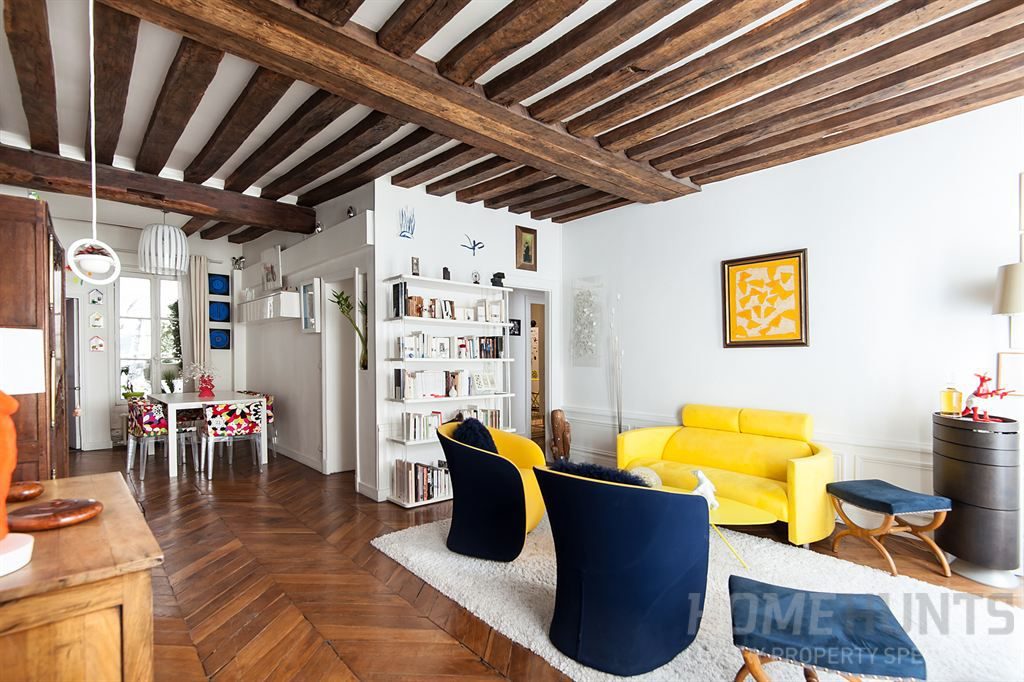 At the lower end of the market with beautiful original beams in a period building, this charming two-bedroom property(HH-13210225) in the same area show how much choice there is in the neighbourhood. Full of light in a well-designed duplex, this quiet apartment is well located and full of character.
If you are looking to buy a property in Paris check out Home Hunts' portfolio at www.home-hunts.com, but to speak to a consultant about your unique real estate requirements or to find out about offline properties that aren't advertised online, call +33 (0)970 44 66 43.
Home Hunts are buyer's agents, we are here to help you to find your dream properties in Provence and throughout France. If you would like to speak to one of the team to discuss your needs or just to have a chat about the market, you can call us on +33 970 44 66 43 or send us a mail to info@home-hunts.com. If you just want to browse through thousands of beautiful French homes, visit our website at www.home-hunts.com  keep up to date with our latest news at www.home-hunts.net or follow us on Facebook or Instagram.