What can you buy in France for under €1 million? Have a look at these properties below – you might be surprised at just how luxurious they are…
If you had €1 million to spend on a property in France, what would you buy? A ski chalet in the Alps, a glamorous apartment on the Riviera or a country estate with an infinity pool?
France has so much to offer in terms of location and property style. Whether your heart is in the tranquility of the countryside, the sea or the mountains, and whether you want a cosmopolitan city lifestyle or a laid-back Provencal one, there is so much variety in this country there are endless possibilities to suit everybody's taste.
Here are a handful of some of the most eye-catching residences we currently have which are valued at less than €1 million.
Countryside bliss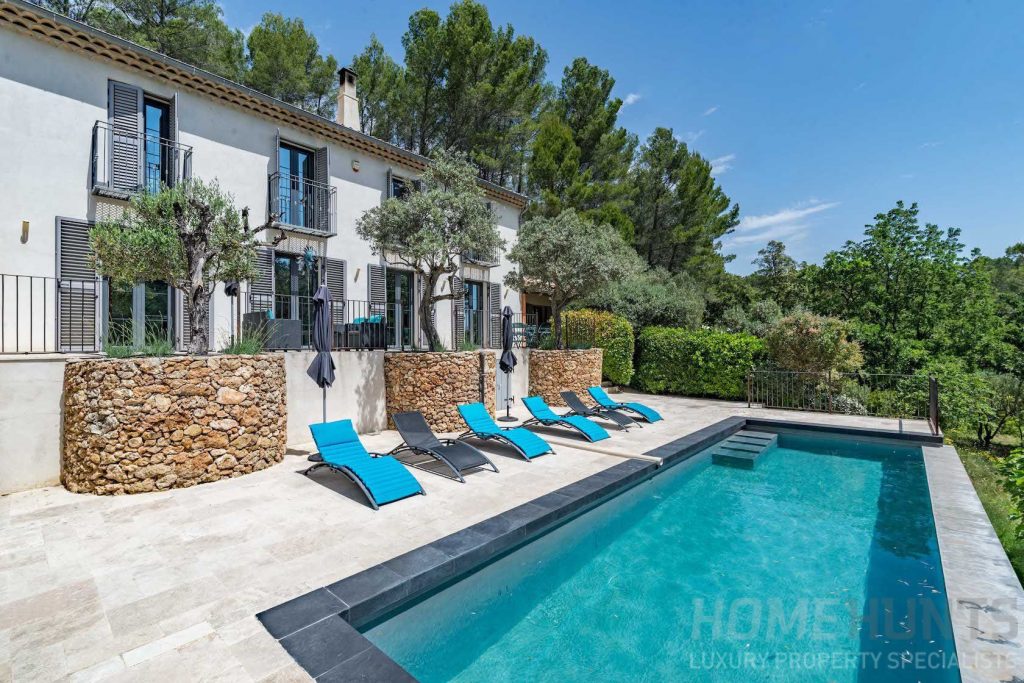 With six bedrooms and open views, this beautiful villa (HH-13113621) is positioned amidst 1 hectare of olive trees and woodland. It includes two studio apartments and is south facing so it catches all the sunshine. Luxury is everywhere inside and out, right down to the postcard-purple lavender that hangs out near the pure turquoise infinity pool. An absolutely gloriously peaceful property offering the very best of the Var countryside.
Californie dreaming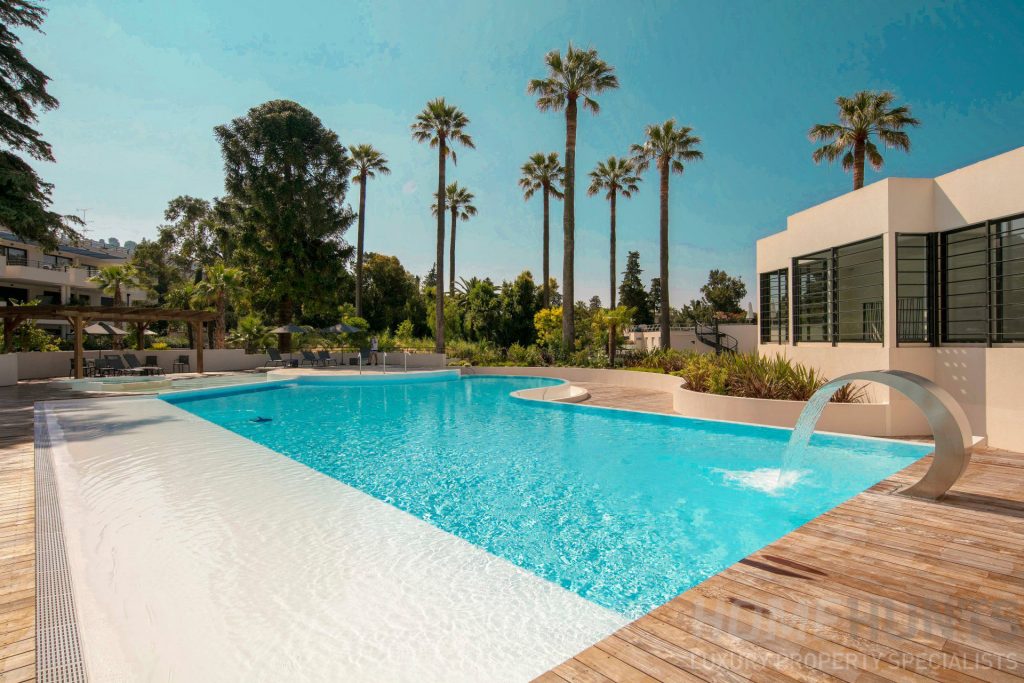 Californie in Cannes is renowned for its upmarket properties so this sleek three-bedroom addition (HH-12602041) to Home Hunts' property offering will be of great interest to buyers seeking a new modern residence close to the city centre. Only 18 of these units have been built. The building is surrounded by lush gardens and owners can share a swimming pool (which has a shallow part that is perfect for babies and young children), sauna, fitness room and caretaker. The terrace and garden also provide some private outdoor space. This splendid apartment is priced at €990,000 and won't be on the market for long.
The peak of perfection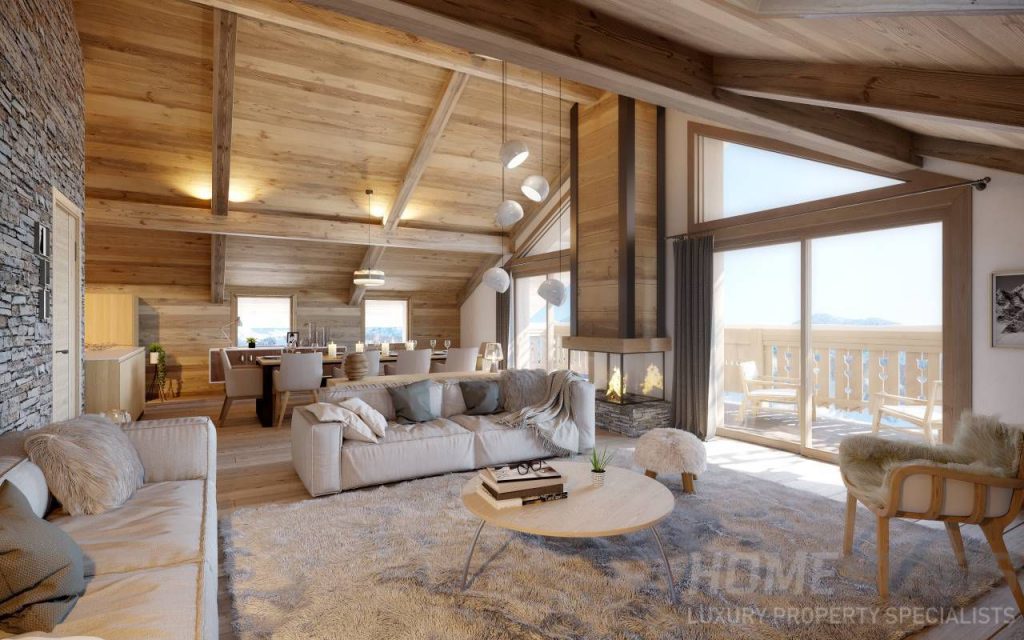 Méribel, in the Tarentaise Valley in the French Alps, home to Mont Vallon and some of the most beautiful pistes in the Alps is one of the most sought-after ski destinations. Close to slopes and amenities, this magnificent two-bedroom chalet (HH-13181033) has been designed with high-quality fixtures and fittings and with beautiful Scandi-style design. As the ski season is fast approaching, interested buyers should get in touch to organise a viewing as soon as possible.
Fabulous stone farmhouse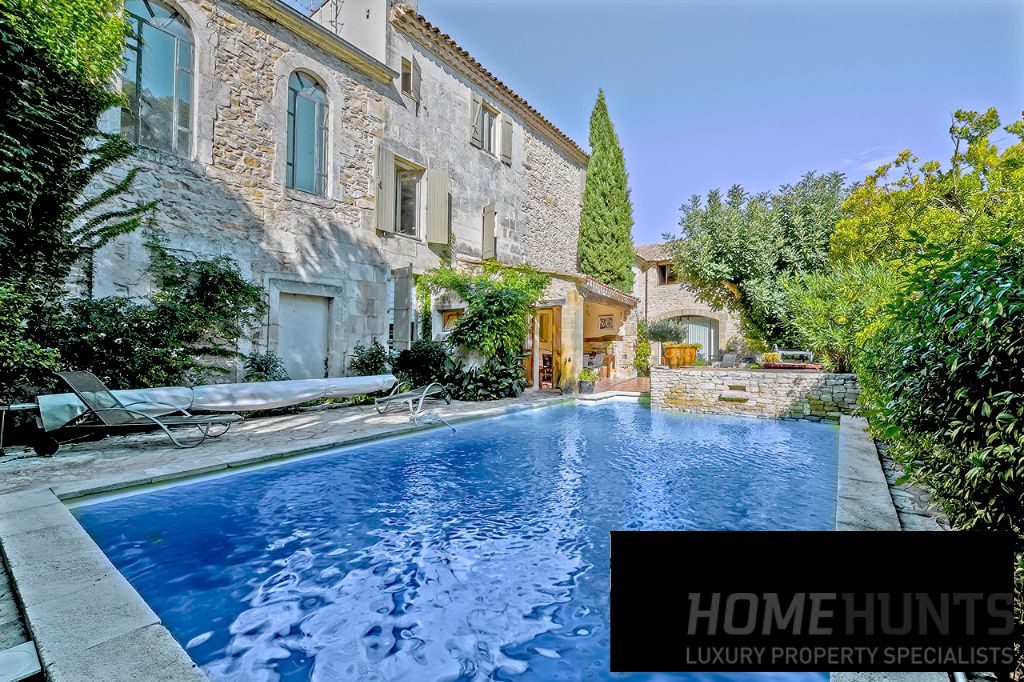 The Gard area is one of the most stunning locations in France. With the ancient Roman aqueduct, the Pont du Gard and the Cévennes mountains there are plenty of buzzing little villages and activities to do all year around, from skiing to cycling, and mountain biking. This is a stunning four-bedroom original stone farmhouse (HH-13223057) located halfway between Nimes and Collias. Tastefully renovated throughout, its neutral tones, spacious rooms and splashes of bold colour makes a calming ambience that's also visually appealing at every turn. Outside there is an idyllic heated saltwater pump, making it a lovely family holiday home or permanent residence.
If you are looking to buy a property in France, visit Home Hunts' online property portfolio at www.home-hunts.com, but to speak to a consultant about off-market opportunities and your unique requirements, call +33 (0)970 44 66 43.