It was a trend that started back in the nineties in Silicon Valley when high tech investors from one of the world's most modern industries started investing in one of the oldest: winemaking.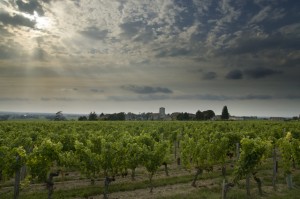 From high tech to vineyard success
Back then John Thornton, an investor on the board of various tech companies invested in and starting running a vineyard in California's Temecula Valley that produced award-winning sparkling wines.
In 1993, Bill Murphy, the former director of internet marketing for Hewlett-Packard, created Clos LaChance Winery in San Martin producing chardonnay, pinot noir and cabernet sauvignon. It grew from a hobby to a state-of-the-art facility that today produces 60,000 cases annually from 20 different varietals planted across 150 acres of land.
A passion for fizz and finance
Over in the UK, the trend was continued by those from the banking world who were looking for a career with as much fizz as finance. It was 1999 when Ian Kellett, a managing director at the investor bank Dresdner Kleinwort Benson poured himself into the winemaking business. An equity specialist for the food and drink industry, he bought Hambledon in Hampshire, England's oldest commercial vineyard, and changed its production from still wine to fizz.
"We have exactly the same chalk here as the Côte des Blancs champagne area, and the climate is only marginally cooler," Kellett told the Sunday Times.
He left his city job behind in 2005 and spent the next five years analysing a 10-acre test bed. Following this he hired one of the best French winemakers from the Duval-Leroy champagne house, Hervé Jestin, and started creating a state-of-the-art, gravity-fed winery. Hambledon Classic Cuvée was launched in in May and Kellett now has around 80 acres of vines and a further 50 acres to expand into.
"Including the original purchase, we've sunk almost £10m into it over 15 years," Kellett told the Sunday Times, "and the cash flow will be negative for another two or three years yet." But he is determined to build "a global brand the size of Pol Roger".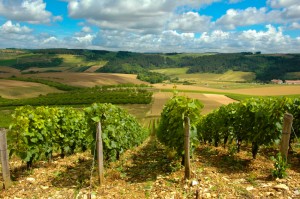 A dream down under
Jeremy Muller's passion for wine stared in the UK, but as a director at the broker Tullett Prebon in Singapore he was often in Australia, which led him to buy a 16-hectare vineyard up the Margaret River in Yallingup. After finishing a viticulture course from the University of California, he took on a team of winemakers and set up his own label: Peccavi Wines.
His advice for anyone thinking about investing and starting their own vineyard? "Due diligence" he told the Sunday Times. "It can be ten years before you discover the slope you chose was better suited to a different grape."
Family-run and world-class vineyards in France
"These types of concerns, however, are not putting off wealthy investors," says Tim Swannie, director of Home Hunts.
"Largely through the enquiries for, and sales made of, our vineyards in France we can see that vineyards offering family-run businesses (usually up to €5 million) as well as larger wine estates (€5 million and above) are increasingly in demand from veterans of the UK's financial world who are looking for a change of scene. France's climate and reputation for world-class wine means that many are more interested in pursuing their passions – and potential new livelihood – here rather than in the UK where wine-making options are more limited."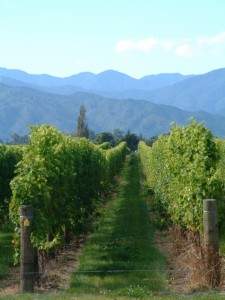 Home Hunts has a large selection of France-based vineyards in its online portfolio at www.home-hunts.com, but can also share knowledge about many more off-market properties that are not advertised, for reasons of discretion, on the website. For more information contact the French office on: +33 (0)970 44 66 43.