Although house prices across France dropped in 2013 and continued to fall slightly in certain areas in the first half of 2014, there is good news ahead for house owners and for those currently looking to invest in French property.
A report, recently released by ratings agency Standard & Poor's, has revealed that the low interest rates in France are strongly supporting a recovery or stabilisation of house prices.
"In France, where the economy is weak and unemployment is continuously rising, we forecast house prices will fall by 4% this year but stabilise and even begin to increase over the next two years as a result of the low interest rate environment," says Sophie Tahiri, a credit analyst for Standard & Poor's, who also says that even in countries where house prices are still falling in Europe, the markets are showing "remarkable resilience".
"Given that unemployment is still elevated and household incomes are under continued pressure in most European countries, very low interest rates appear the number one explanation for the past two years' resilient performance of the markets," she adds.
The number of British buyers returning to France to take advantage of lower prices in the wake of stronger sterling was already on the increase. But now the French property market is predicted to be in growth mode in 2015 and 2016, the market is expecting even more interest from the UK and overseas.
"The lower prices of French property means there are some fantastic deals to be made at the moment," says Tim Swannie, Director of Home Hunts. "But as confidence in the market's return to growth increases, British and other foreign buyers are realising that buying in 2014, just before prices stabilise in 2015, offers significant investment opportunities."
The French government is currently also organising fast-track visas from various countries and has plans to revamp the French property market, which is further fuelling foreign interest. It is also making efforts to boost its tourism figures from 83 million to over 100 million each year, which is music to the ears of second home owners.
Here are three properties, priced below €800,000, offering superb investment opportunities ahead of the French property market's stabilisation in 2015 and 2016.
1)             A slice of Provence in Aix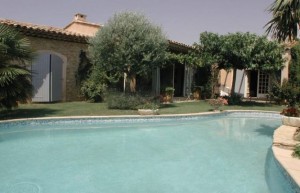 Lush landscaped grounds and a vast azure blue pool are just two of the highlights offered by this charming three-bedroom property (HH-7879210) in Aix-en-Provence. With traditional Provencal interiors, a large cosy kitchen and a spacious dining room that is perfect for summer entertaining, this property is highly tempting at €795,000.
2)             A rare wild card in Perpignan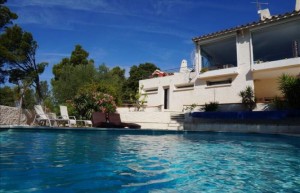 Overlooking the Catalonian's sacred mountain, the Canigou, this exceptional villa (HH-8256073) is positioned in a wild, natural surroundings less than 20 minutes north of Perpignan in Languedoc-Roussillon. It offers five bedrooms, an extremely large pool and jaw-dropping views, along with a cellar and a games room. Landscaped gardens surround the property, which is on the market for €680,000.
3)             A dream family home near Agen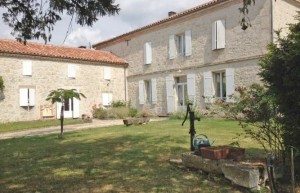 A maison de maître with guest wing, pigeonnier and stone barn make up this country ensemble for sale near Agen (famous for its prunes) in Aquitaine. It is set in ten acres of grounds, not far from the town centre and is located just over an hour from Toulouse airport. A well-presented property, with six bedrooms, it could make a perfect family home, and is being offered at a very reasonable €750,000.
To view more properties in Home Hunts' portfolio, visit www.home-hunts.com, but to speak with a consultant directly, call the French office on: +33 (0)970 44 66 43.