The French Riviera time capsule – La Croix-Valmer
The world seems to have become such a complicated place, particularly over the past few years – Crazy politics, technology glitches, travel troubles, face masks and furloughs…. Have you ever just wanted to step back in time and appreciate the simpler things in life? Well, we may have just the answer.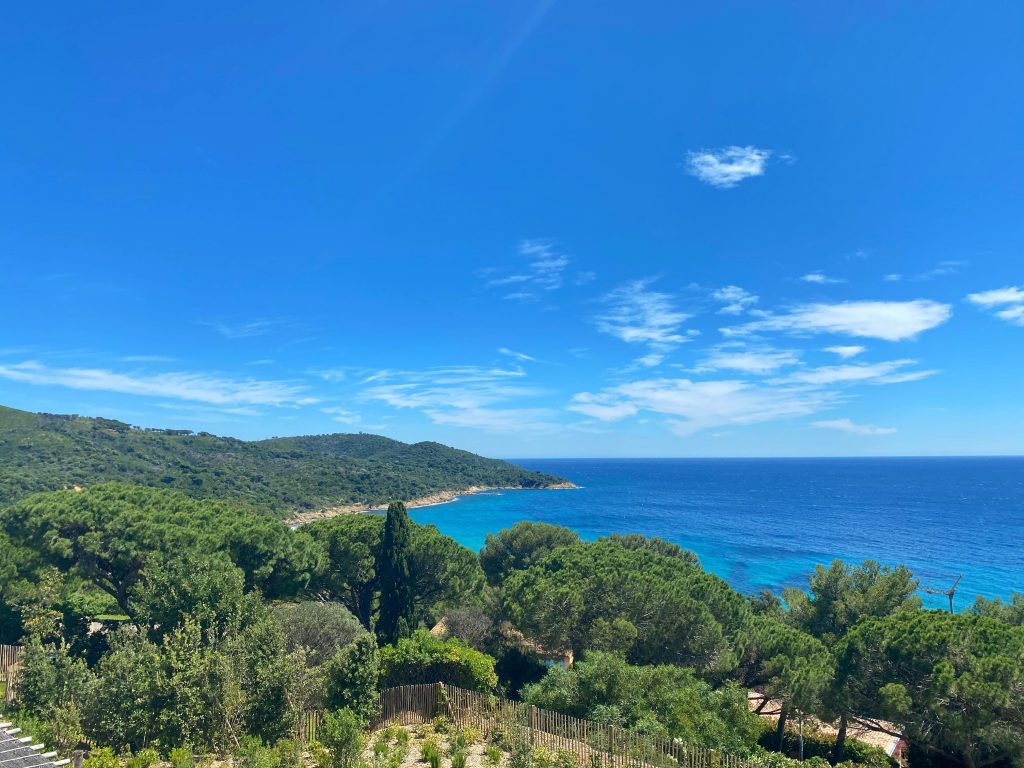 Shhhh, don't tell anyone, but La Croix-Valmer is a real hidden gem on the French Riviera, a pretty village with wonderful beaches and protected woodland. LCV is located just a few kilometres from Saint Tropez, yet it is a million miles away from the private posing plages of Pampelonne and other parts of the Côte d'Azur. If you are dreaming of the sound of the waves, lazy afternoons on sandy beaches or by your pool, shady restaurant terraces, long walks along coastal paths or through umbrella pine forests, visits to local vineyards and beauty spots, this could be the dream destination for you!
The Robb Report recently published an article about the opening of a new and exclusive 5 star resort, Lily of the Valley which is located above the main beach. The article reads – "When French media magnate Alan Weill called up the superstar designer Philippe Starck, asking him to redesign the hotel he had just bought on the Saint Tropez peninsula, at first Starck turned him down. He did not like the Côte d'Azur, and had not stepped foot in Saint Tropez in 50 years. But when Weill told him about this particular area, La Croix-Valmer, where his family had gone for generations, Starck agreed to check it out."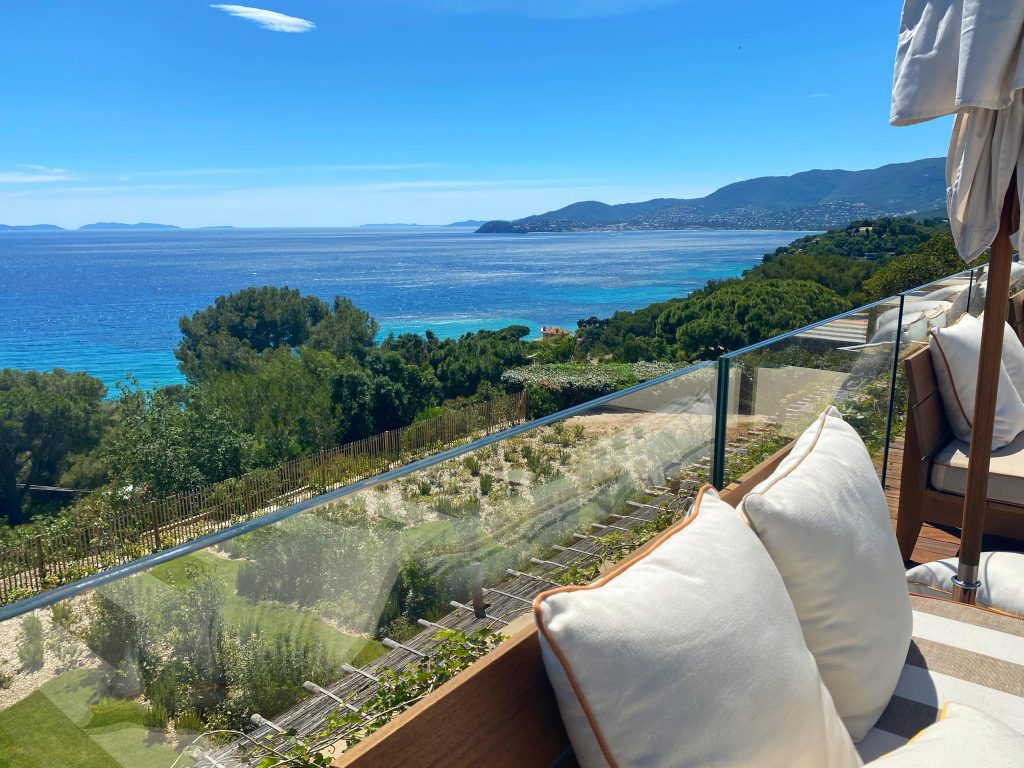 The article continues – "Immediately, Starck fell under its charm: the quiet, sandy Gigaro beach, the expansive sea views, the wild green nature reserves, and none of the flashiness of Saint Tropez. "I rented a scooter, I went everywhere and I thought: it's not possible!" he recalls. "It is like this place has been protected under a glass dome."
We totally agree with Monsieur Starck, La Croix-Valmer is a very special place, it is like a time capsule that transports you back to the Riviera of the 50's or 60's (or how you would imagine it was at least). If you want to come here and switch off, we can't think of many better places, but there is also a lot to do in the area. The centre of La Croix-Valmer is dominated by a 14th century clock tower, it is small but functional with some great restaurants, shops and facilities. Saint Tropez is just 12 kilometres to the East and many other Riviera villages such as Ramatuelle, Gassin and Grimaud are within easy reach, plus you have Cavalaire sur Mer, Rayaol Canadel, Le Lavandou and the whole of the Provence coast to explore to the West.
There are several beautiful beaches by the village spanning over several kilometres of coastline, all in a lovely setting with rocks and trees as a backdrop. The water is stunningly clear and the beaches are all sandy, they have been awarded the 'blue flag' for cleanliness and facilities, which includes free shuttle buses from the village to the most popular beaches, all beaches have their own character and are more than worth exploring.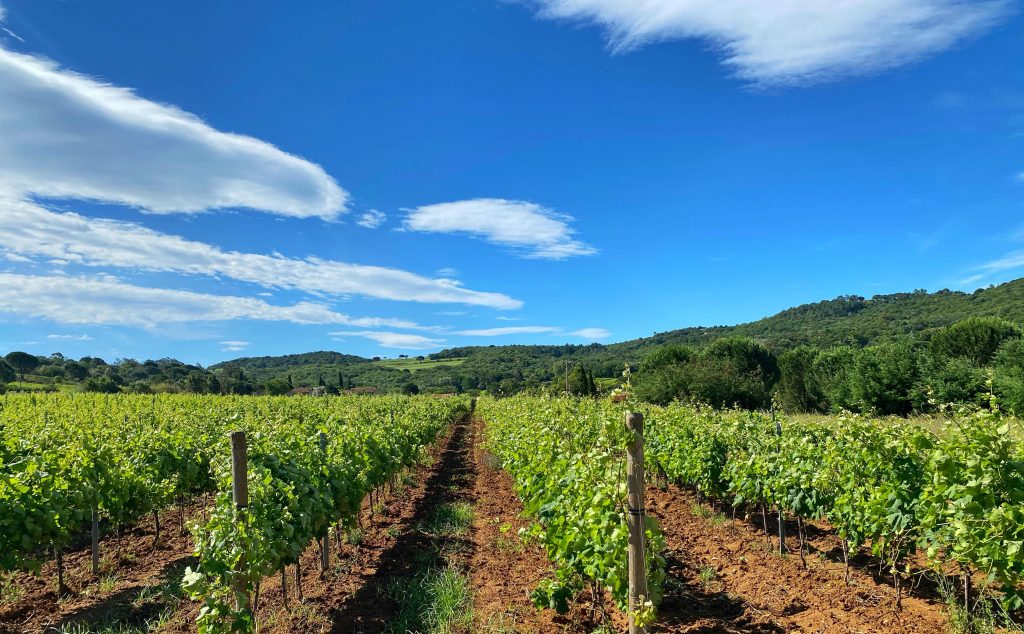 As well as the coastline, the area is extremely green with umbrella pine forests and vineyards covering huge swathes of the landscape. The town owns 220 Hectares of protected nature reserves and is a magnificent place for walking in the woods and along the coast from Gigaro beach around the headland to Cap Lardier or even further to the beaches near Saint Tropez if you are feeling adventurous. You can see some more information about La Croix-Valmer here.
Property in La Croix-Valmer
Here are some examples of property in La Croix-Valmer which is currently for sale to show you what is available. We have access to the entire market in the area so do not hesitate to ask if you would like more details on this or on the area in general. Our local property specialist Deborah Bellini lives in the area and would be delighted to have a chat.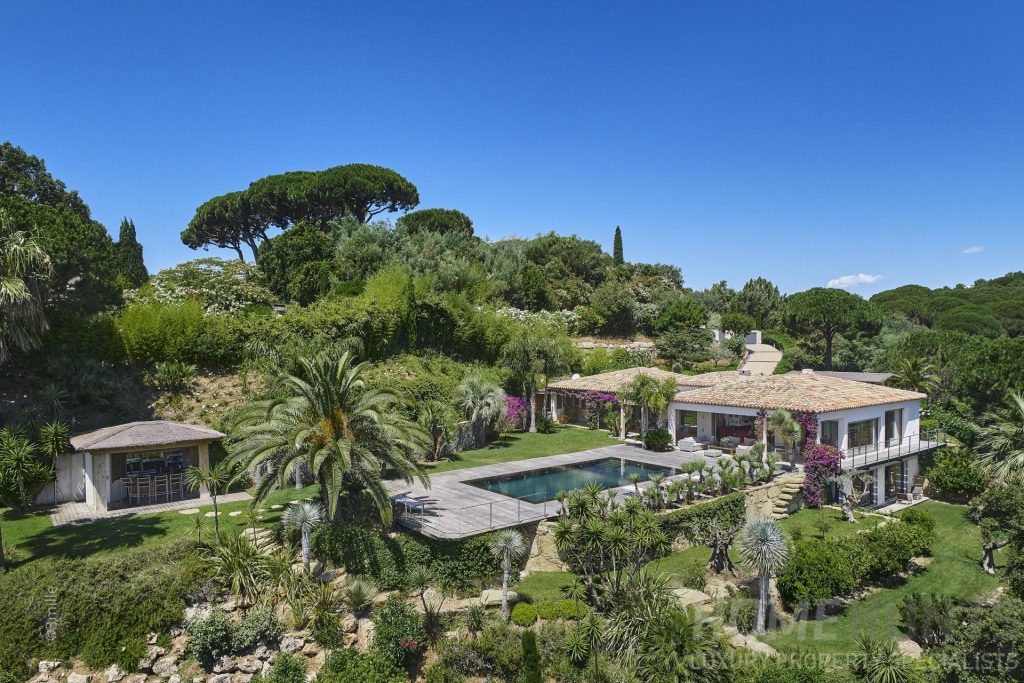 Tucked in the hills, away from prying eyes, this beautifully designed villa has wonderful views down to the sea. Located only about 10 minutes from Gigaro Beach, the city centre of Croix-Valmer and the Village of Ramatuelle, this luxurious property offers beautiful volumes with an area of about 420 m2 including 5 suites and large living rooms oriented towards the outside.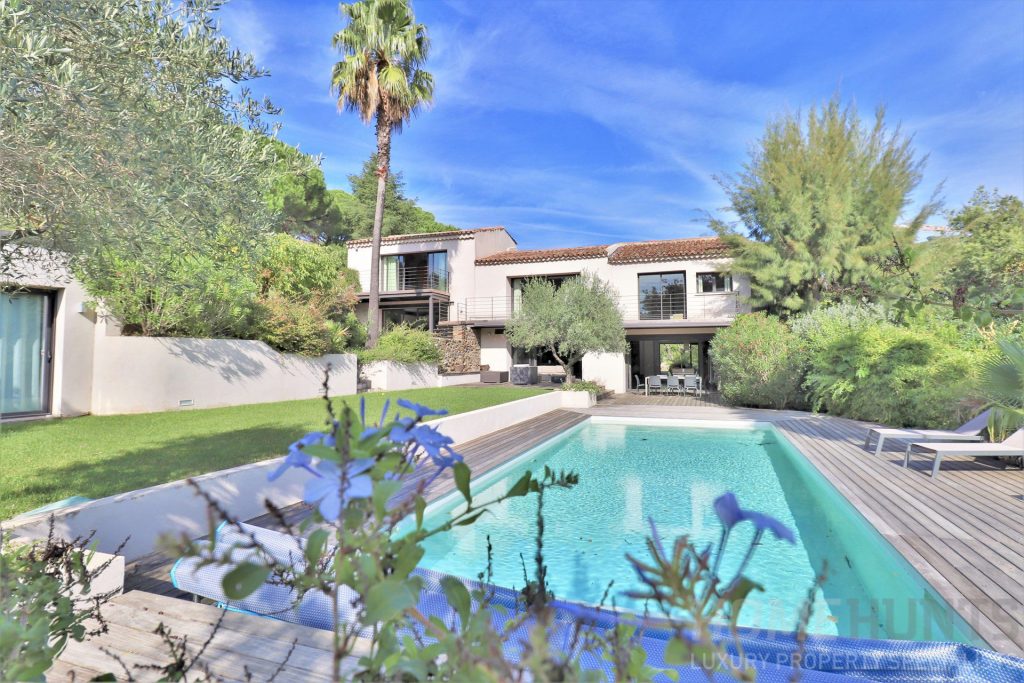 Superb, peaceful property facing South, within walking distance of Gigaro, built on a landscaped flat plot of 2,980 m2. The villa is in a contemporary style and comes with 7 ensuite bedrooms to receive your friends and family.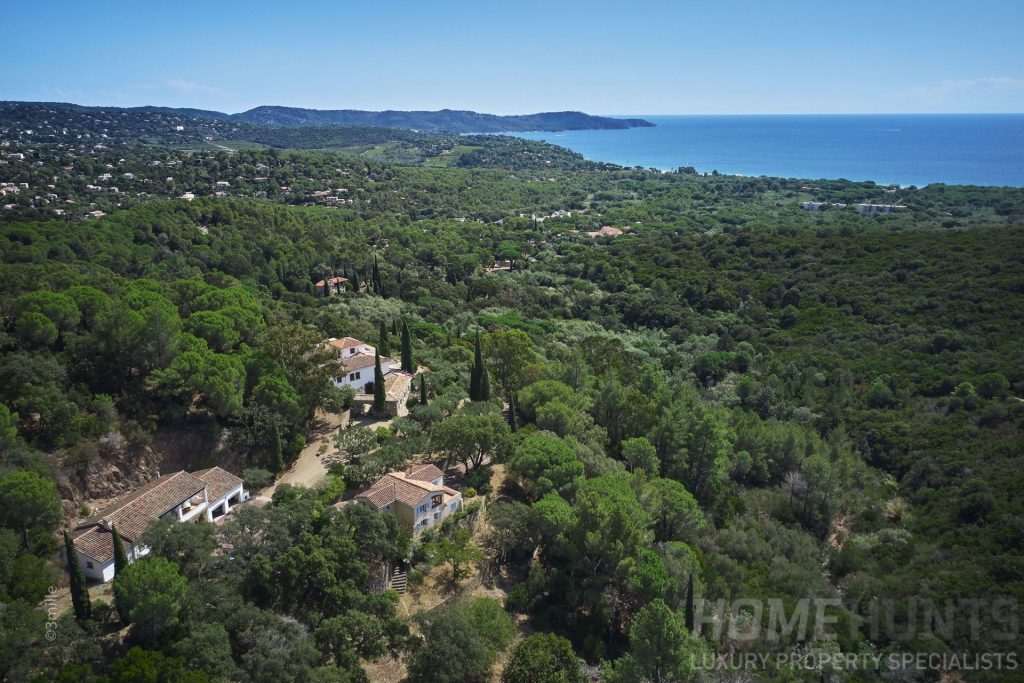 This remarkable estate is located between La Croix-Valmer and Cavalaire sur Mer and sits in a commanding and total peaceful position with one of the best views we have seen for some time. There are three houses, built on 10 hectares: a main house (450m2) with six bedrooms over three floors, a guest house (95m2) with three bedrooms and a Guardian house (100m2) with a separate maid's studio flat – It needs renovation but it could be incredible.
If you are considering property in La Croix-Valmer and you have some questions about life in and around this beautiful village, contact us by email or on +33 970 44 66 43 to ask any questions, Deborah or another member of the team would be delighted to help. Alternatively, visit the Home Hunts website to search through thousands of luxury french properties.
Home Hunts are buyer's agents, we are here to help you to find your dream properties in Provence and throughout France. If you just want to browse through thousands of beautiful French homes, visit our website at www.home-hunts.com  keep up to date with our latest news at www.home-hunts.net or follow us on Facebook or Instagram.