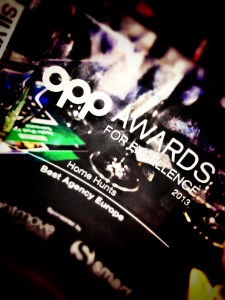 Home Hunts, the leading luxury buyers agency, has been awarded the 
Silver Award for 'Best Agency – Europe' at this year's OPP Awards for 
Excellence 2013. Taking place on Thursday 27th November at London's 
Natural History Museum with 450 in attendance, the awards ceremony honours the best agents, 
developers and overseas property professionals in the business. 
Sponsored by Rightmove Overseas and Smart Currency Exchange, awards were 
presented in 34 categories, with entrants from all over the world.
Co-Founders, Tim Swannie and Francois-Xavier de Vial accepted the award 
with Tim saying: "We're delighted to receive this award as it provides 
Home Hunts with a stamp of approval from the most prestigious trade body 
and recognises the steps we are taking to offer an excellent service in 
the industry. This is particularly important as often the properties we 
view with our clients are via another selling agent and such an 
endorsement encourages the best agents to work with us"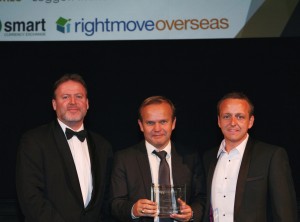 "2013 has definitely been another great year for Home Hunts, especially 
as it follows hot on the heels of our double success at The 
International Property Awards earlier this year. It's great to know 
we've been recognised by both the consumer, and now trade bodies. We're 
constantly striving to improve our service and this year have invested 
time into further training our team to ensure the high level of service 
is consistent across the board and also we have improved the website to 
make it even more user-friendly."
Talking about the key to Home Hunt's success Swannie continued: "An 
important factor is that Home Hunts provides unbiased information to our 
clients as we are not a sales agent – we act for the buyer. A large part
of the Home Hunts training with our sales team focuses on the importance 
of being open and honest with our clients. As a buyers' agent, it is our 
role to guide and assist our clients at every step of the purchase 
process. This award will help to assure clients that they can trust in 
our service".
With confidence returning to the French market as a result of recent tax 
changes, Swannie expects 2014 to be another successful year for the 
company: "We expect the recent tax incentive (25% reduction in Capital
Gains tax) to continue to feed the French market with eager sellers 
throughout 2014. We have seen a trend throughout 2013 whereby buyers are 
looking for a 'deal' and we expect this to continue – the reduction of
Capital Gains tax means that owners are a little more flexible with 
their prices, knowing that they will make a tax saving so it really is a 
win-win situation".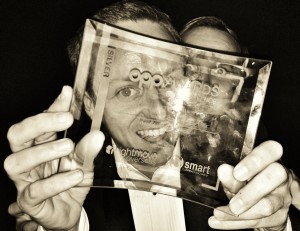 Launched in 2004, The Overseas Property Professional (OPP) is the only dedicated trade magazine and website for overseas property agents, developers and associated professionals such as IFAs, mortgage brokers,
banks, fund managers, overseas property lawyers, media owners and PR & marketing professionals.
About Home Hunts:
Home Hunts specialise in finding luxury homes and investment properties throughout France, Monaco, Geneva, London and New York.  Home Hunts is a leading buyers' agent, whose role is to find the hidden gems that the property market has to offer.  The team collaborates with all of the best estate agents, notaries, developers and private sellers to provide the ultimate selection of properties in a desired area.  Home Hunts work closely with clients, offering unbiased advice and support throughout the entire buying process and beyond.