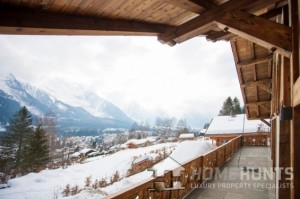 Winter in France often means taking advantage of the skiing opportunities in the Alps and the Pyrénées. These three destinations offer fantastic skiing and incredible spa experiences, so skiers can relax after a work out on the pistes, and the non-skiers of the family can get the most out of their holiday too.
1)    Courchevel, Rhône-Alpes
Le Chabichou in Courchevel 1850, a family-run hotel in the Alps' most exclusive resort, provides access to the largest ski area in the world: Les Trois Vallées. Offering nearly 200 ski lifts that transport more than a quarter of a million skiers per hour, Le Chabichou makes sure its guests are at the centre of all the resort's action. Its world-renowned spa includes a multi-sensory musical pool, hammam, ice fountain and a salt grotto, offering the ultimate in aqua luxury.
2)   Loudenvielle, Hautes-Pyrénées
Loudenvielle's Balnea is one of the most luxurious thermal spas in the Pyrénées. It offers three areas: les bains Amérindiens, which the whole family can access; les bains Romains, a tranquil indoor pool offering views over the mountains; and les bains Japonais. The later offers three connected outdoor pools at 33°, 37° and 40° in a zen-styled environment surrounded by the snow-capped Pyrénées. Just down the road in Saint-Lary-Soulan is one of the Pyrénées' largest ski resorts with more than 100km of slopes. Saint-Lary is famous for its 3.6km Mirabelle ski run at Espiaube, for more experienced skiers.
3)   Dorres, Pyrénées Orientales
On the route to Saint-Jacques de Compostelle, the Bains de Dorres have been in use since the Middle Ages. The external pools, the sulphurous waters of which are highly recommended for rejuvenation and wellness, reach temperatures of 39° and are surrounded by views that stretch as far as the famous Canigou mountain. There are many ski stations available for winter sports enthusiasts in the Dorres area, but two of the closest are Porte Puymorens and Font Romeu. The former offers nearly 900 metres of skiing for skiers at all levels and the latter, one of the oldest resorts in France, is an excellent base for beginners and families.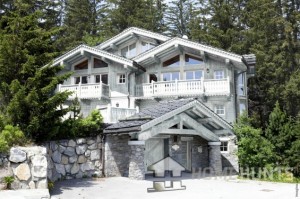 This picture-perfect five-bedroom chalet in Courchevel 1850 (HH-7138493) is conveniently located close to the ski slopes and offers stunning mountain views. A visually striking property, this home from home is as exquisite on the inside as it is on the outside. This property is all about winter luxury and highlights include – in addition to the six bathrooms and spacious living room with fireplace – an indoor swimming pool with Jacuzzi, a cinema room and an elevator. Viewings of this chalet are highly recommended, as it has to be seen to be believed.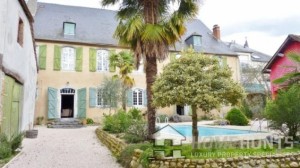 Situated around 40 minutes east of Pau in the Tarbes area, this grand 17th century "seigneuriale" or Lord's manor (HH-6600086) is well located for those who wish to explore the Pyrénées. Around an hour from Saint-Lary-Soulan and the Balnea spa, this property has retained many of its period features, such as the statement staircase, monumental fireplaces and beautiful terrace with swimming pool. It is priced at €628,000.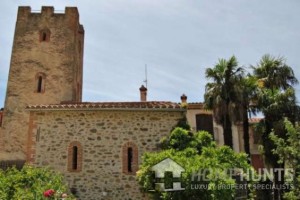 Set between the ski slopes and the Mediterranean Sea in Prades, this 16th century stone house (HH-3546390) is a rare and beautiful find. Immaculately resorted and charmingly decorated, each room offers a stunning view either over the mountains or the village. The property also has a well-kept mature garden which is big enough to house a pool and its nine bedrooms means it could easily be converted into several houses or a B&B opportunity. The property is valued at a competitive €1,113,000.
For more information visit www.home-hunts.com or call the French office on +33 (0)970 44 66 43.