Are interest rates still low in France and what are some of the recommended loan types to consider when buying a prime property in France? If you have questions about the current status of the mortgage market in France, read on for some exclusive tips and top insights
Over the last couple of years there are been significant and unexpected changes in the political landscape. Arguably Brexit is the most impactful of these and with the Brits being one of the keenest investors in French property, Home Hunts has found that Brexit has caused some high-net-worth-individuals (HNWIs) to speed up their investment before the UK exits the EU.
Others have played it safe and decided to wait until the situation is clearer. Despite this, interest in France remains strong and wherever buyers are on their property-buying journey it is important to be up-to-date with the status of the mortgage market in France. Home Hunts is renowned for connecting our clients with knowledgeable and trusted experts who we work alongside to help your buying process run as smoothly as possible.
Home Hunts' relationship with mortgage specialists International Private Finance means that buyers can save time and money being guided by experts who speak both English and French.
"Many may be surprised that interest in France remained surprisingly strong in 2018 given everything that is going on in the world (Brexit, China vs US trade tensions, and so on)," says Fiona Watts, Managing Director at International Private Finance.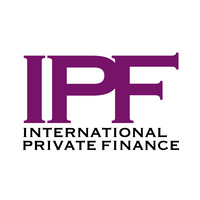 The changes to watch out for
"It is especially wealthier buyers who are pressing ahead with purchases and the average loan amounts across our panel of lenders for non-resident buyers has increased." Fiona says that the French market has traditionally been more conservative than the UK and is fairly static in terms of lenders, products, rates and criteria.
One of the biggest differences the team at International Private Finance has noticed is that change used to come with reasonable forewarning before, but now this is not the case. "The major change in 2018 is how fluid that has become and any of these things can change at any moment with very little or no notice and I expect this fluidity to continue in 2019," she says.
In order to avoid any problems clients should start the mortgage process as early as possible."It increases the importance of obtaining the mortgage offer," she stresses, "as only at this point is the finance and the terms of the lending secured."
Reduce price by thousands with mortgage
Interest rates hit historic lows last year, but they are already starting to rise slightly. Smaller increases should continue to follow, although a sharp rise is not expected.
One tip that Fiona can give investors is that there have been indications from lenders that they are looking to increase the maximum LTVs (loan-to-value) on certain products. "This allowsyou to better hedge your exposure to any exchange rate fluctuations as French mortgages have no (or very low) early repayment charges," she says.
"Instead of converting the full purchase price into Euros, you only have to transfer the deposit and notaire's fees. This means you can wait until the exchange rate strengthens and pay back your mortgage then which literally can knock thousands of the purchase price."
The best loans for rental properties
For prime property buyers looking to purchase properties that also provide them with a rental income, there are benefits gained by investing in the French system."BTL mortgages (where the future rental income is considered in the affordability criteria) don't exist in France, and a mortgage is granted based on the serviceability of the mortgage from other means, so there are no restrictions on letting out an overseas home whether it is purchased with a mortgage or not," says Fiona.
Having said that, Home Hunts would add that when you are applying for a property loan it can only help your case if you can provide a solid business case for purchase.
Investors could also consider interest-only mortgages. "They can benefit a property being used for rental to minimise capital contributions being needed from the borrower," explains Fiona, "or a full-term fixed rate allows borrowers to budget and forecast returns more accurately than is possible in the UK."
Overall, with banks generally keen to work with HNWIs from wherever they are based, the picture looks positive for 2019.
"The key is to be transparent with your broker so that they can present your file in a way that the French banks will understand," concludes Fiona. "Ensure that you broker is able to understand the often-complex income and international wealth arrangements of HNWIsas there are a limited number of banks who lend to non-residents and you don't want to burn your bridges with the only one offering the product you want."