From celebrity encounters to where you can grow citrus fruit on the Riviera – it's all in a day's work for Home Hunts' consultant Amy Bault
Welcome to the first in a new series of articles we will be running over the coming months called "A day in the life"
These articles are designed to introduce you to the team and also help to give you a little insight into how we work. The first person we would like you to meet is Amy, our manager for the French Riviera team.
Amy Bault was the first Home Hunts' consultant to come on board and has now been with the company for around 13 years. The first client she helped to buy a property for was British icon David Essex, who she also helped to find good and trustworthy people to renovate the whole house and manage the place when he was away.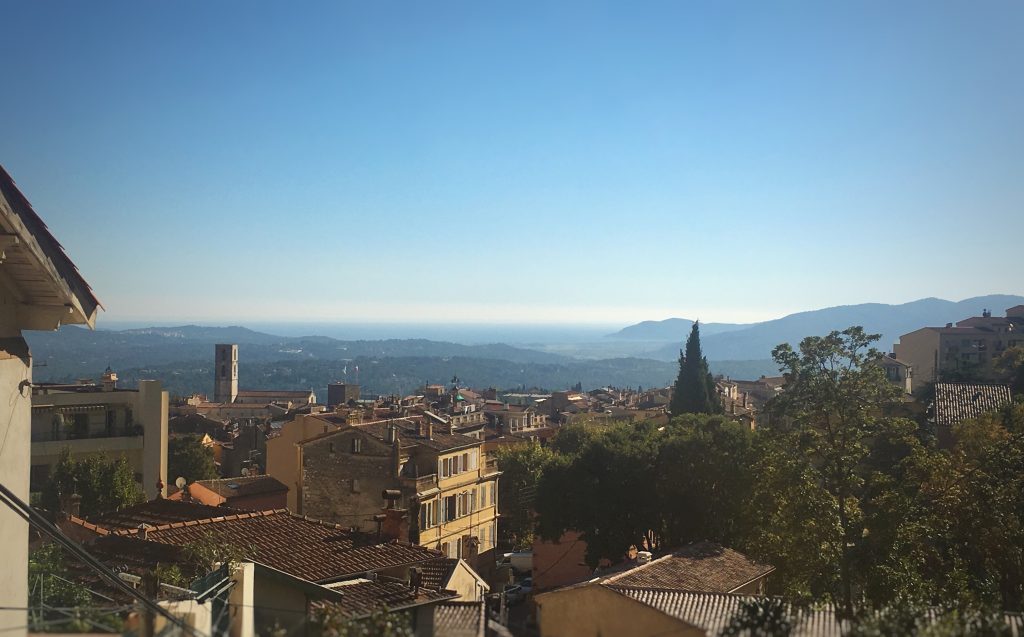 Having become good friends, it's clear that, famous or not, the Home Hunts team works so closely with clients to find them their perfect home, that a friendship often can't help but develop along the way.
As a buyer's agent, Amy can show any property that's on the market to her clients. She is the area manager from Menton to Saint-Tropez, overseeing all Home Hunts' consultants working across these different locations. She personally covers the areas inland behind Antibes and Cannes, this includes beautiful villages such as Biot, Valbonne, Mougins, Grasse and Saint Paul de Vence, so anyone looking for a house in this area would have their property search organised by Amy, and she would also personally attend any pre-viewings and official viewings.
But Amy wasn't always a property consultant. She was born and bred in Hong Kong where she worked in financial services for a French bank. She first moved to Paris 30 years ago and since then has lived in many different countries, including Russia, Poland and Hungary, before moving back to France, to the Riviera.
Her experience of moving and living in different countries, as well as her banking background, comes in particularly handy when helping clients to buy in France, a different country to where they live, and evaluating savvy real estate investment opportunities.
As a buyer's agent the service offered to clients means that they are heavily supporting during the property-finding process, the buying period and after the sale. The service is free to Home Hunts' clients because the selling fee (for the house the client is buying) is split when the sale is made between the estate agent and Home Hunts.
There is no typical day for Amy. They are usually a mixture of talking with clients, supporting her colleagues on the Riviera, looking at properties on the internet and in the flesh, helping clients with any issues and sourcing the best advice (from tax to currency exchange and builders). These are all major aspects of the job that she encounters on a daily basis.
How Amy helps buyers find the perfect property
During the property-finding process, clients are invited to send over any property links they find of interest. Every single one is investigated by Amy, who will often visit a house personally, before an official viewing with the client, to find out if it would be suitable.
"Over a period of time the number of property links a client sends can be as many as a hundred," she says. "I check them all out and send back the pros and cons to the client for each."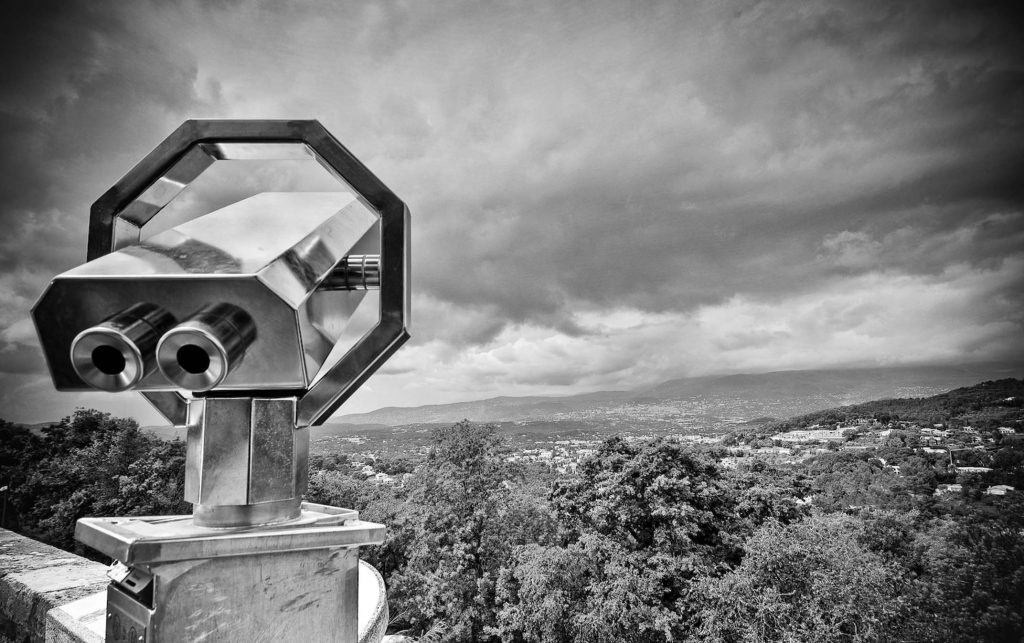 She adds: "We know every property on the market, both on and off-market, and I speak to different agents every day. When there is a good property coming up, we know about it, so we make sure our clients don't waste time and only see the most suitable properties."
Often clients have busy schedules and will fly in to attend 12-14 viewings over two days. "I pick the clients up from the airport, visit all the properties together and then they travel back home the following night," she says.
Usually the selections have been so well matched with the client's needs that a decision to buy occurs shortly after.
A service too good to be true?
Getting clients to trust the service is one of the biggest challenges Amy deals with in her buyer's agent role at Home Hunts. "A lot of people don't trust you at the beginning because they think it's too good to believe," she says, describing one client who started looking with Home Hunts only after four or five years of searching for the ideal second home by himself.
"People don't realise how difficult and time consuming looking for the right property can be in France," she says. "The searching and short-listing that we do really takes all the hassle out of the process for the client, and once they realise that they can absolutely trust us, some clients end up buying several properties as a result of our assistance and many others refer their family and friends to us"
Initially, some clients even go so far as to test the consultants without knowing, to find out if they should earn their trust.
Amy recalls the time she first encountered one of her buyers (who has since become one of her best clients). She explains that when he started looking for property in France he sent an email to many different estate agents asking them if the house he had featured within was good for investment.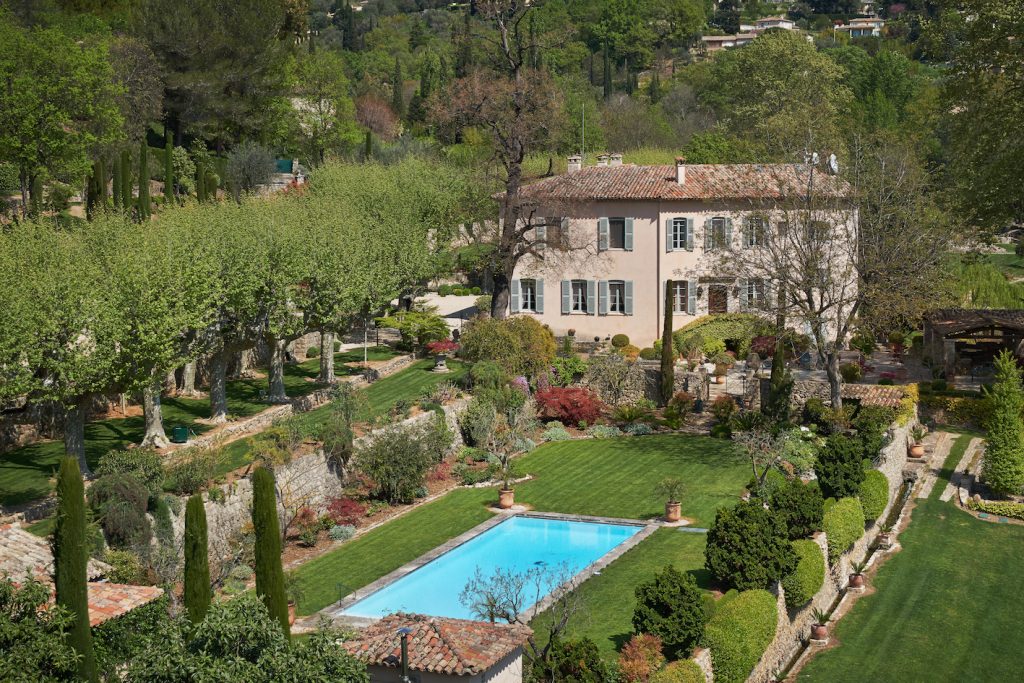 "He told me later that this had been a test," she says, "and explained how I was the first one to tell him that this particular property, priced at €2.9 million, was not necessarily good for investment, whereas all the others had unequivocally told him yes."
Amy had advised her potential client that a four-bedroom home of this size would never get more than €3,000 a week as a rental, so from that point of view she felt she couldn't say it would be a good investment property. However, she further explained that it could be a good investment in terms of capital gains, but added there was no guarantee.
"In the end he bought a property with me for €2.5 million," she says. The ensuing sales process, however, brought other challenges, one in particular with the notary. "But that's another story," she laughs.
Yet the notary is another area that clients, particularly those of English nationality, often have difficulty with during the French property buying process.
A smooth and simple buying process
During the buying process in France, all the legal paperwork and administrative documentation goes through a notary's office. Although "notaires" are considered neutral, Home Hunts always provides clients with an English-speaking notary, just so that there is no question at all over where loyalties might lie.
"Some of our clients don't fully understand the way the system works and sometimes try to get a lawyer involved at this stage," says Amy. "The problem is that they're paying for nothing as by law the notaire has to deal with all the paperwork, but some clients are so used to working with solicitors that they bring them on board anyway."
She adds: "Not only does it not help, but on top, because they charge by the hour, they often try to find problems which then slows things down."
One of the major ways that Home Hunts helps clients at this stage is helping to ensure that the property is sold at a fair price.
"We give the client advice on whether the house is overpriced and what would be reasonable," she says. "We know the market and, as we're working solely for the buyer, we can focus entirely on obtaining the property for them at a good price."
A team that supports clients after the sale
Once the sale is made Home Hunts offers advice and help to clients across all services and situations from renovations, interior design to rentals and anything in between. "There's no time frame for this," says Amy. "I still have clients that call me after three years if they have a problem – many don't speak French, and as we live in the area I'm always around to help them if they require support."
One client called Amy, after arriving for a weekend visit, with a septic tank problem. "I rang round and found a company willing to come out right away on the Saturday," she explains. "After that small glitch they could enjoy their weekend as planned."
A failed internet connection is another problem that Amy often steps in to help with. "Clients arrive on holiday, find out their internet connection is down and call me," she says. "I then give Orange – or whoever the provider is – a call and find out what the problem is. I know they appreciate this help as sorting out these issues on the phone with a language barrier can be extremely tricky."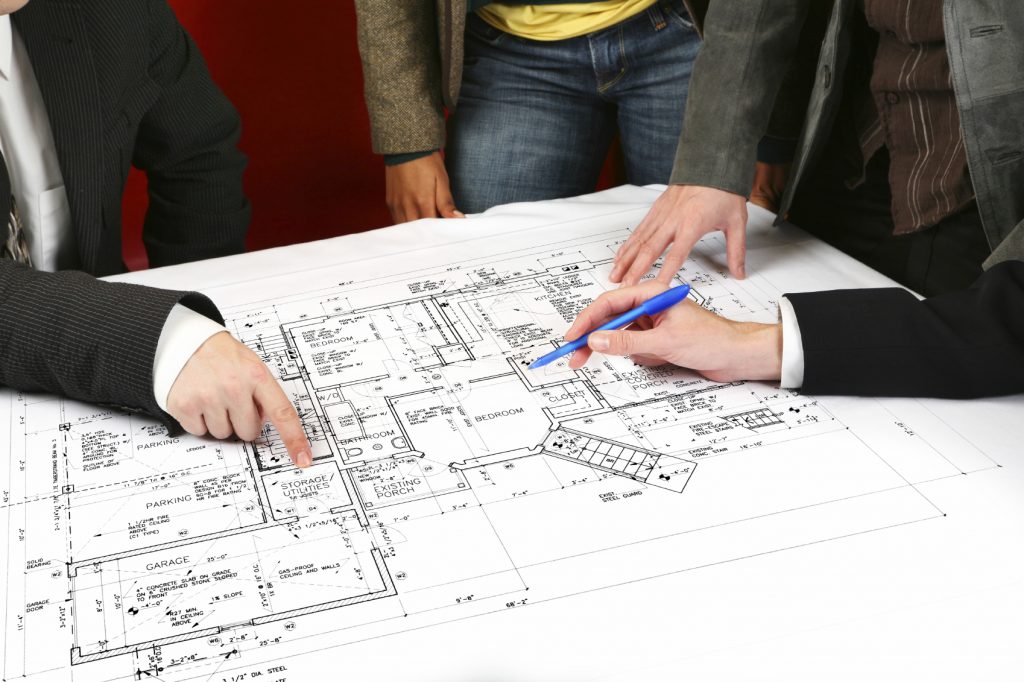 Where to grow a lemon: priceless advice from the start
Amy believes that the most useful information she gives clients is area advice. "I bought a property on the Riviera near a forest and we experience a lot more humidity in the mornings," she says. "This is the type of thing I can tell my clients."
She adds: "Having lived here for so many years now, all the knowledge I have about the different locations, potential issues and micro-climates can be passed on to clients to help them find their ideal home."
For Home Hunts, this priceless, local information is key to the company's success with matching buyers who are happy long-term with their property purchase.
"The micro-climates on the Riviera, for example, they can be totally different from one street to another," she explains, adding that where she lives she can't grow citrus trees, and yet 500 metres away you can grow anything.
"It's hard to believe, but if you wanted a lemon grove and bought a property where I live you're going to be disappointed," she continues. "We empower our clients with knowledge right down to the last detail – and I guess that's why so many of them become friends."