BEST REAL ESTATE AGENCY WEBSITE  IN FRANCE

For the third year running, Home Hunts, leading luxury property specialist has firmly held onto its title of Best Real Estate Agency Website in France. The highly coveted five star award was announced at The International Property Awards 2014-2015 on 14th October.
The gathering of developers, architects, interior designers and real estate agents from across Europe took place at the London Marriott Hotel, Grosvenor Square and was sponsored by Rolls Royce. An International Property Award is a world-renowned mark of excellence. Judging is carried out through a meticulous process involving a panel of over 70 experts covering every aspect of the property business.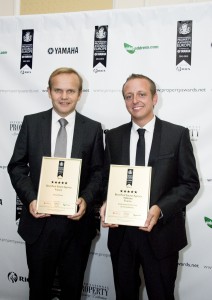 The award ceremony was held in the presence of Lord Best from the House of Lords in British Parliament and awards presented by Mr. Bülent Özgül, Chairman of Metal Yapi.
Mr Tim Swannie, Director of Home Hunts says on receiving the award:
"It is a real honour to compete with some of the biggest names in the industry at these prestigious awards and to scoop the best website award for the third year running is just fantastic! It is a real pat on the back for the whole team at Home Hunts and a cause for celebration.
"We have completely redesigned the Home Hunts' website this year with our web partners, Pure Design International, many of our clients were also involved in this process. It was very important for us to design something that our clients wanted; so we asked for input from a wide range of our customers and really took their requests on board. This included the site being specifically designed to adapt to mobile devices because more than a third of our web browsers now use phones or tablets, plus we simplified the search process for clients and added photographs of all properties"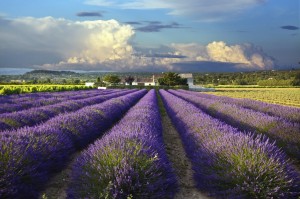 Tim went on to say "We have lots of exciting new developments coming with the site too including a sleek, password protected log-in area where registered clients can very simply track and manage their own custom made property selection, communicate with us directly, arrange visits and request more details. We will be announcing more about this in the coming few weeks. Our marketing team at head office and the team at Pure Design have worked so hard on the site this year, we are delighted that the hard work has been rewarded."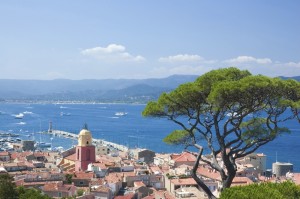 Moving forwards, the 5-star winners will be re-judged to select just one from each of the 47 different categories to go forwards to represent the European region in the 2014-2015 International Property Awards. They will compete against other regional winners from Africa, Arabia, the Americas, Asia Pacific and the UK to find the ultimate World's Best in each category. The results of the eagerly anticipated 'World's Best' Property Awards will be revealed at a glittering awards presentation ceremony in Dubai on December 4th 2014.
Stuart Shield, President of the International Property Awards, says: "Once again, the excellence shown by property professionals throughout the European region has been outstanding. I very much look forward to seeing how Europe fares when competing against the other regions of the world in December."