If you are moving to France and looking for an excellent investment – Why not buy a French vineyard in the south west and start your own wine business? Discover some of the best vineyard properties for sale in the 5th largest wine growing region in France!
An area blessed with the best varieties of grapes and the most fertile soil perfect for planting vineyards, the south west of France is a least known destination, until you mention "Bordeaux" which is one of the more popular cities in this region that is renowned globally for excellent red wine.
Situated in between the mountain range of the Pyrenees in the south, Bordeaux to the north and the Atlantic Ocean on the west, it occupies 120,000 acres of land which has seen many wine estate owners reaping the fruit of their labors over centuries, through wine making amidst a breath-taking landscape that makes them enjoy a dream life that all aspire to have.
The south west of France is divided into sub-regions, which include Bergerac and Dordogne River, Garonne and Tarn, Lot River and the Pyrenees. Each sub-region has their own climate, character and varieties of grapes giving you some boxes to cross-out on your checklist depending on your preferences before you start visiting each one of them for your vineyard search.
In each of these sub-regions are arrays of communal and village appellations or AOP (appellation d'origine protegée) which must follow strict regulations in growing wines and producing them. Larger areas that have less restrictive regulations are referred as IGPs (Indication géographique protégée).
Vineyard Estates in the Bergerac and along the Dordogne River
If you prefer Merlot, Bordeaux and Cabernet Sauvignon blends, then we recommend you to visit some of the best vineyards in the 80 communes situated in Bergerac and along the Dordogne River. With the climate slightly warmer in this area, many British residents coming from the colder parts of the UK relocate here to enjoy daily life with vineyards and lush forests surrounding their homes and estates.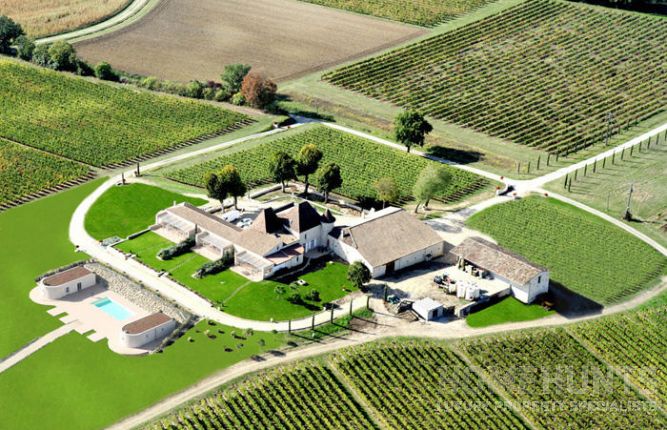 This vineyard estate in Bergerac has a castle that has been standing since the medieval time!
This grand castle situated in Sainte Foy la Grande-Bergerac is part of a prime wine estate that is on the market now and is not to be missed. It has its own AOC vineyards on over 31 hectares that have been grown and nurtured since the medieval times, with the castle keeping an eye on its vines in production (ten hectares with about 6 hectares in reserve).
The building offers over 520 m2 and is in excellent condition. It is also sold fully furnished including tables, lamps and decorative objects of a very high order! It should be noted that the equipment and facilities for the production are of excellent quality and above almost new, allowing easier operation and quality production.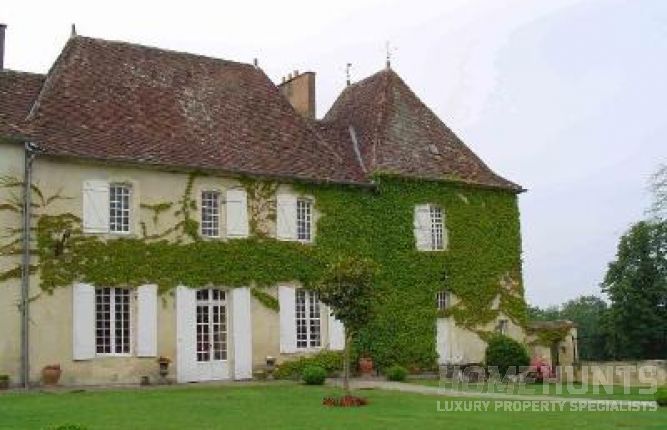 A charming caste within a vast estate in Dordogne with AOC vineyards
Another prized property with 29 hectares of AOC Vineyards in Dordogne is this medal winning, highly respected, wine producing estate with 100 hectares including woods, meadows and parks! Ideally located close to an airport and only 1 hour 15 minutes from Bordeaux, the estate includes the majestic 7-bedroom Chateau, a wine tasting Chai, a storage Chai and several other outbuildings.
The vineyard has an excellent accounting record for their vines that are 45 % Merlot, 35 % Cabernet Sauvignon, 15 % Malbec and 5 % Cabernet Franc. The medium age of the vines is 20-25 years. It is priced at 3,990,000 euros.
Rare Grape Varieties in Vineyard Properties Across Tarn and Garonne
Further east are the 2 major areas of Tarn and Garonne, which includes the beautiful city of Toulouse. Here you will find some rare grape varieties like Négrette which is grown in a town called Fronton, situated north of Toulouse. The AOP vineyards in Fronton has existed since the Middle Ages and many people have yet to discover the distinctive character and aroma that the Négrette red grape varieties offer. Tannat, Abouriou and Prunelard are also among other rare grape varieties that can be seen growing in this area.
Not to be missed is the largest producing appellation in Gaillac which are the oldest vineyards in the south west of France! Chateaux and estates that dot the area of Gaillac are often planted with mainstream local grape varieties that include white Len de L'el. Many wine estates based there showcase their very own versions of sweet and sparkling wine called Gaillac Primeur which are made from Gamay.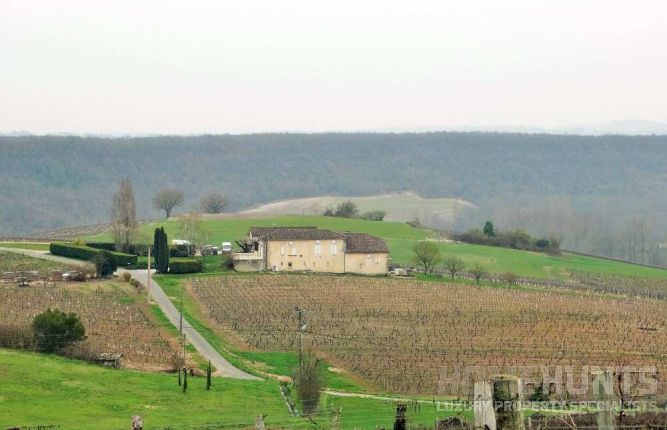 Surrounded by some of the oldest vineyards in Gaillac, this charming stone property is on the market for 1,660,000 Euros
Situated just 1 hour from Toulouse, this vineyard property of 50 hectares includes 35 hectares of vines AOP Gaillac and has buildings in dominant position, built by local stones. It has a Maison de Maitre of 220 m2, with an office, 2 large basements plus a 400 m2 winery with cellar house, warehouse, laboratory and wine shop which is located inside an old 12th century chapel!
The capacity of the winery is 3900 hl and the production potential is 260,000 bottles. Starting a wine business in this rare estate in Gaillac is sure to reap in a good return of investment (ROI) in a couple of years, with an option for you to have a complimentary estate rental service for weddings and events that can add to the yearly revenue.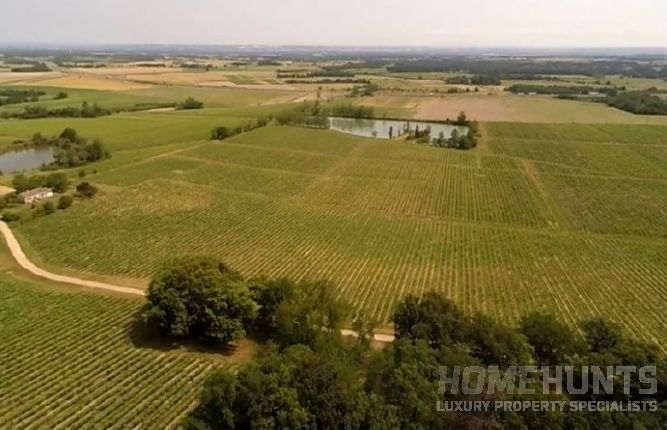 The vineyards in this wine estate in Fronton are up for sale for 2,947,000 Euros
This vineyard property stretches over 140 contiguous hectares at the heart of AOP Fronton and is the largest of the appellation! From the outset, the owners have aimed to produce wines of the highest quality.
The vineyard constitutes a single plot of 100 hectares of planted vines. 10 hectares of land with planting rights takes the total potential vineyard area to 110 hectares! The vineyard is almost entirely planted with black varietals and just 2.4 hectares are planted with white varietals and classed IGP. The entire vineyard area is classed AOP Fronton.
Moving on to the winery, it is fully fitted for vinification with equipment that is functional and regularly renewed with a range of tanks with a total capacity of 19500 hl, consisting of a main set of enameled steel tanks with a capacity of 8200 hl, a range of stainless steel tanks and a set of fiber glass and stainless steel outdoor storage tanks. Essential vinification equipment (pneumatic press, crusher-destemmer, wine pump, barrels, various accessories) are included as well as a bottling line, an attractive tasting room/shop that generates a turnover of 150K euros and a waste water treatment facility for all vineyard and winery effluents.
The vineyard is consecrated to wines of the AOP Fronton appellation and consists principally of Négrette (56 percent), Syrah (16 percent), Cabernet Sauvignon (13 percent), Cabernet Franc (6 percent) and Gamay (7 percent). The vineyard white varieties include: Roussanne (1 percent), Viognier (1 percent) and Petit Manseng (1 percent).
The presence of several hill reservoirs would enable the future installation of a drip-by-drip irrigation system. The average annual production is around 4500 hl, or a yield of 45hl/ha. The vineyard is fully equipped with well-maintained farm machinery which includes: tractor machinery for soil maintenance, harvest machinery for transport and machinery for pruning, fertilizing and vine treatment.
And let's not forget the main house which offers 180 m2 of living area and is set apart from the farm buildings. It benefits from a privileged setting with beautiful views over the domain and the surrounding countryside with 3 bedrooms. Two further houses found at the heart of the vineyard are used as staff accommodation and an additional house located close to the farm buildings has been divided into three apartments.
Finally, some interesting information for the sales gained from this vineyard estate. Annual sales over the past three years have remained stable, registering total sales at 160k euros. Turnover in 2015 was around 160K euros. The domain is very active on the export market where 45% of sales are generated and the wines are awarded each year with national and international prizes. The high-quality image of the wines produced ensure optimal growth perspectives for the property.
Vineyards in the Lot River Region: Home to the Malbec
Influenced by Atlantic and Mediterranean climates, the Lot River Region is home to the popular red grape variety called Malbec which is used in producing AOC Cahors. There is also some white and rose wine that are produced in the area which are called Vin de Pays du Lot. To the west of the town of Cahors are the wine growing areas in the region which include Vire sur Lot, Luzech, Prayysac, Parnac, Mercues, Grezels and Puy-l'Eveque. It is popularly believed that the red wines from this region are great for aging!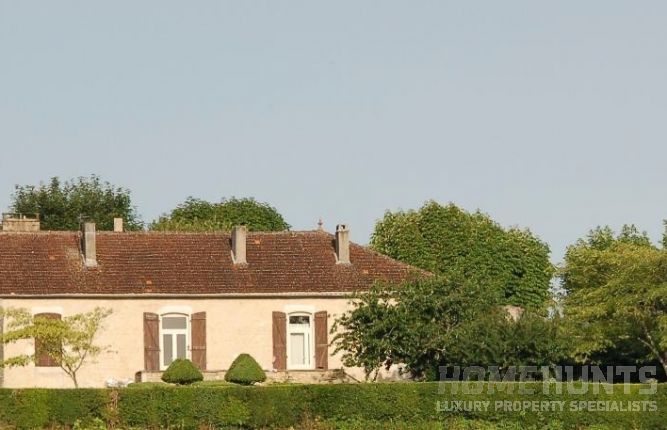 A good harvest this year from the vineyards in this vast estate situated in Cahors and priced at 1,276,595 Euros
An attractive 21-hectare vineyard estate at the heart of Quercy is on the market now and is one of the much-sought after properties by vineyard buyers! Located at 15 km from the town of Cahors, the property is set on the edge of a charming local village at the heart of the Cahors appellation. The housing and farm buildings overlook the 17 contiguous hectares that constitute the estate and which roll gently down from the edge of the village in a setting free from all disturbance.
The main house covers 280 m2 of living space over one single level. The house is currently divided into two apartments but could easily be renovated to create a single large house. The rooms are spacious and light with high ceilings. The basement includes a 140 m2 vaulted cellar. The housing includes a guest house in need of renovation in the garden which would offer the possibility of a small wine-tourism activity.
The winery is located close to the main house. With a total capacity of over 2,000 hl in stainless steel and fiber glass tanks, the winery is fully-equipped however certain articles require renewal (purchase of pneumatic press etc.). The winery buildings include an attractive tasting room/shop and bottle storage. Farm equipment is stored away from the elements in a large hangar which leads on from the winery. The farm equipment is complete and well maintained.
The property covers 17 contiguous hectares, of which 13 hectares are planted with vines classed entirely in AOP Cahors. 3 hectares of land would take the potential vineyard area to approximately 16 hectares. The estate sets itself apart in the appellation by its rare and unique terroir. Indeed, it is one of the sole estates with basalt and siliceous earth, whereas the rest of the appellation lies on limestone soil. The vines are well maintained and fully trellised. The varietals planted correspond to the appellation requirements. The annual yields are around 50 hl/ha with the majority of production currently sold through local wholesalers.
Undiscovered Vineyards in the Pyrenees
Protected by the grand mountain range of the Pyrenees, the vineyards in this area are relatively undiscovered, boasting of grape varieties that include Tannat which produces the famous AOP Madiran. Another wine yet to be discovered is the AOC Pacherenc du Vic Bilh which is a dry white wine apart from the other sweeter and more popular white wine of AOP Jurancon.  In the steep foothills of the mountain, the vineyards of Irouléguy is the only AOP in the Basque area which should be tried when visiting this lovely idyllic destination.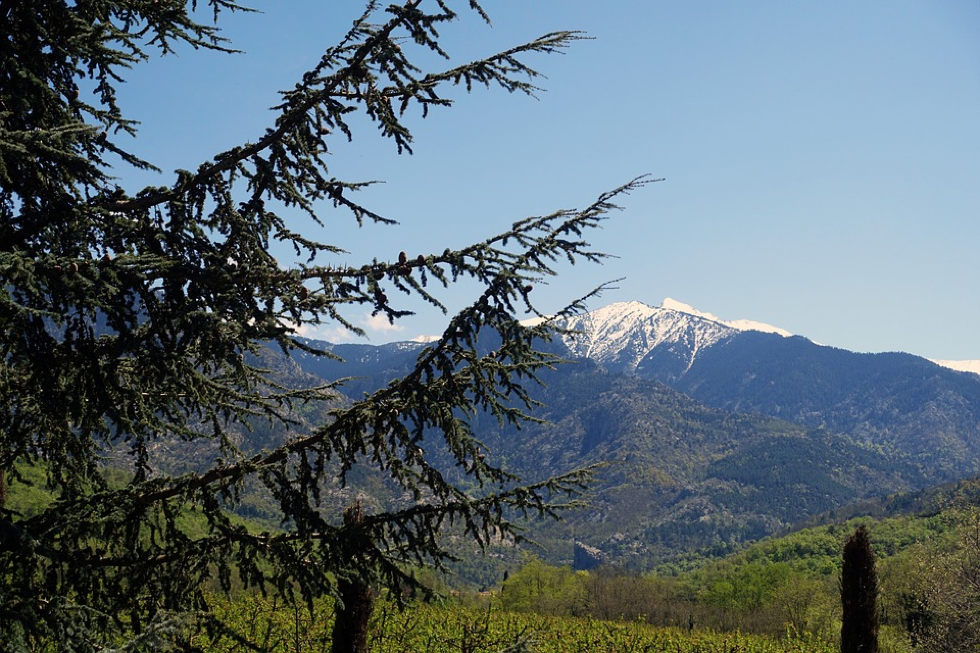 Hidden from sight, the vineyards in the slopes of the Pyrenees mountain range are still undiscovered by many tourists.
Some of the oldest vines with over 150 years of age are found in Saint Mont and one can still see traditional style wines being crafted in this part of the Pyrenees.
BONUS: Fine Wine Estate in Bordeaux
Apart from the 4 sub-regions comprising the south west of France mentioned in this article, Bordeaux is not to be missed though some say it lies really at the border of the south west region extending to the mid-west up north. Continuing a legacy of producing some of the best reds and whites in the world, Bordeaux is always on the lips of any vineyard buyer searching to buy a vineyard property in France.
The red grapes grown in the Bordeaux vineyards are Merlot, Cabernet Sauvignon, Cabernet Franc and a small amount of Petit Verdot, Malbec and Carménère. The white grape varieties are Sémillon, Sauvignon blanc, Muscadelle and a small amount of Ugni blanc, Colombard and Folle blanche. Bordeaux AOC & Bordeaux Supérieur AOC today account for 55% of all Bordeaux wines consumed globally and is the largest appellation producing fine wines.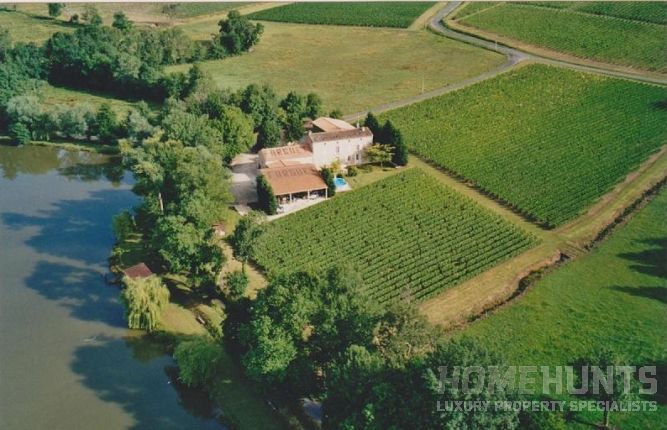 Hot on the market is this vineyard estate located in the sough-after village of Saint Emilion in Bordeaux priced at 3,300,000 Euros
This renowned domain and vineyard in the peaceful area of Saint Emilion is up for sale. Steeped in history, it includes a beautiful main property which dates back to the 18th century, it also boasts an authentic coach house once used by Saint James the great on his way to Santiago de Compostela.
There are 6 hectares of Saint Emilion vineyards planted on land that is stony and clay based. Currently the vines are in full production, producing around 40,000 bottles. The 18th century country home built from stone offers 250 m2, with a living room and dining room with stone fireplace, a spacious fitted kitchen. The farm buildings are all in perfect condition!
RELATED: South West is One of the Best
To look for more properties in the South West of France and vineyard estates, check out Home Hunts' properties for sale at www.home-hunts.com
To speak to a consultant about your specific needs and to find out more about the properties featured in this article, call +33 (0)970 44 66 43