Property in Catalonia
Home Hunts has launched its luxury property buying service in Northern Spain. From Barcelona up the Costa Brava coastline to the French border, if you are looking for luxury real estate in Northern Spain, Home Hunts is now set up to help you find the property of your dreams.
Earlier this year, Home Hunts Spain was launched in the Costa del Sol and Balearic islands. Barcelona and the Costa Brava are a natural next step, and there are plans to open up further regions in the future.
Galina Epishkina – who is based just outside of Barcelona and deeply knowledgeable about the region – will head up the new territory for Home Hunts. She will work closely with the directors of Home Hunts Spain who are based in Southern Spain, as well as the team at the head office in France.
"I am very excited to be working with Home Hunts and expanding the service to cover this exciting, vibrant and exclusive area in Northern Spain," says Galina, who previously lived in Russia. "My family and I have been visiting Catalonia for a long time and we decided to make the Costa Brava home a few years ago.
It is a varied and exciting area with beautiful scenery, world class cuisine and, of course, amazing weather. We have Barcelona on our doorstep, the Pyrenees nearby and hundreds of miles of sandy beaches, rocky coves and unspoilt coastline."
Click here to view properties in Catalonia, new properties are being added daily!
Where to buy property in Catalonia
Barcelona, the capital of Catalonia, is now the most expensive and exclusive city to buy real estate in Spain. The rentals market is also in high demand, so owning property there is a good long-term investment prospect.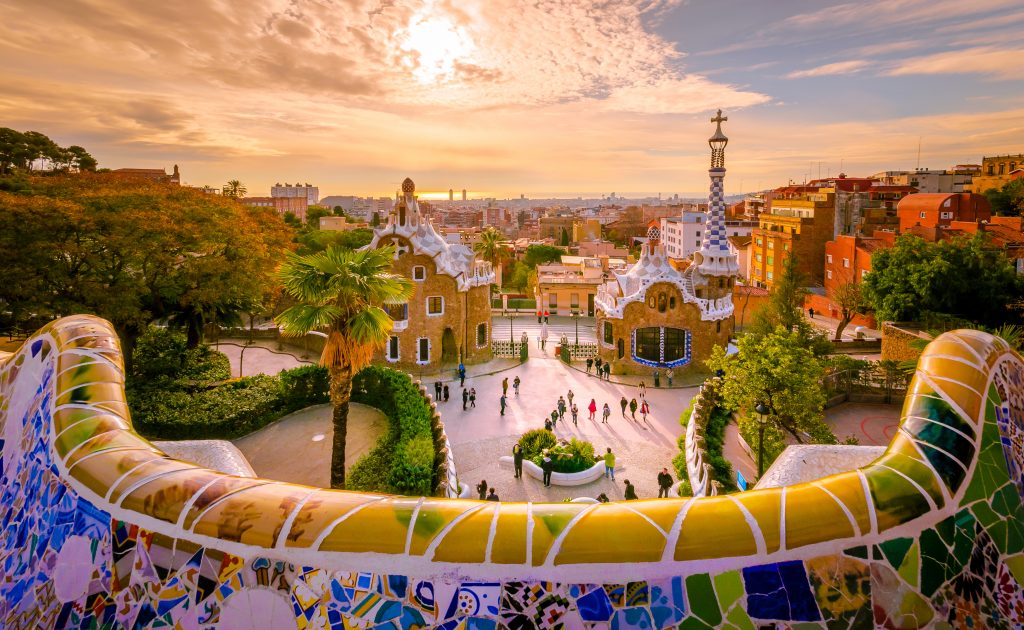 Gavà and Castelldefel are the closest coastal areas to Barcelona – both are highly coveted by luxury property buyers. They are particularly popular for buyers looking for more space than a city property could offer. "The real estate market in these areas is quite exclusive and many Barcelona FC football players live there, for example," says Galina.
Heading up the coastline towards the South of France, some of the most desirable towns for holidaying and living include Tossa de Mar, S'Agaro, Platja d'Aro, Palamos, Palafrugell, Begur and Roses.
Catalonia is a rare gem of a region, aside from the climate and cuisine this is a year round location that offers something for everyone. You have amazing beach resorts, international airports (Barcelona and Girona), a world class city as well as lots of interesting towns and villages to explore. Catalonia even has ski resorts in the Pyrenees, just a short drive away which makes it fairly unique. The most comparable destination to offer all of this is the French Riviera where Home Hunts began so opening this new area feels a little like 'coming home' to the Home Hunts team, perhaps we should call this region 'The Spanish Riviera".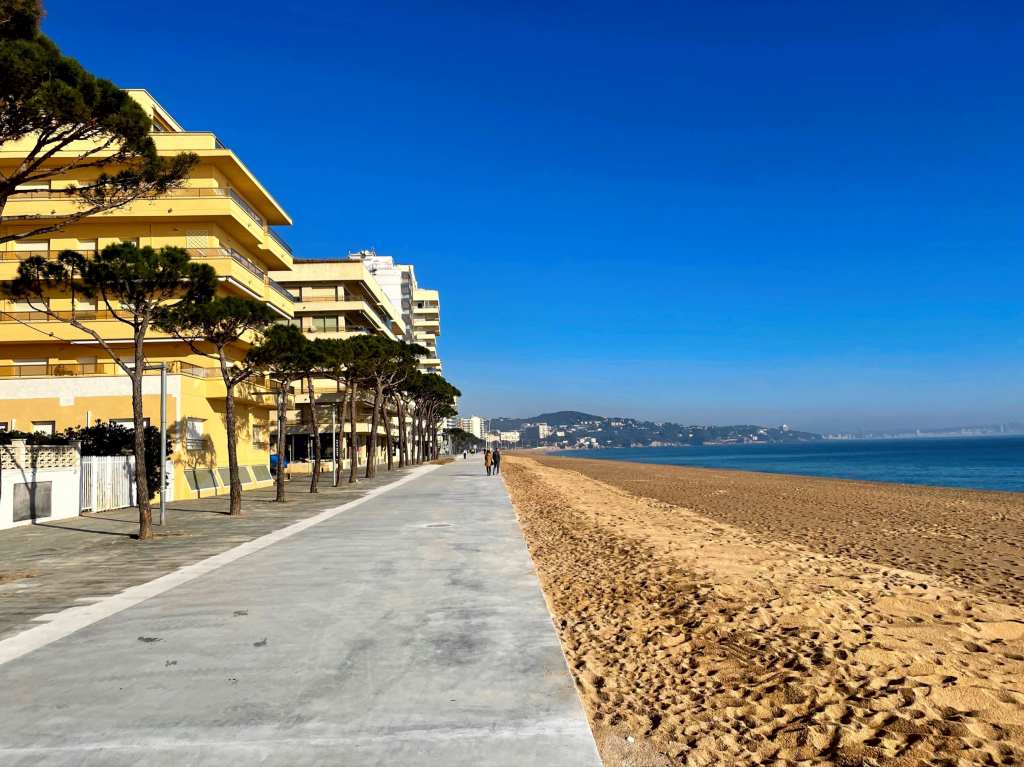 Who is buying property in Catalonia?
The British have always had a love affair with Spain and around 360,000 Brits currently reside there. Out of all foreign buyers in 2020, 13% were from the UK, 8% were French, 7.8% were German, 6.5% Moroccan, 6% Belgian, 5.5% Romanian, 5% Italian, 4.6% Swedish and 3.3% Dutch.
An international melting pot and wildly popular with some of the world's best actors, singers, artists and writers, Barcelona and the Costa Brava coastline have always attracted the rich and famous.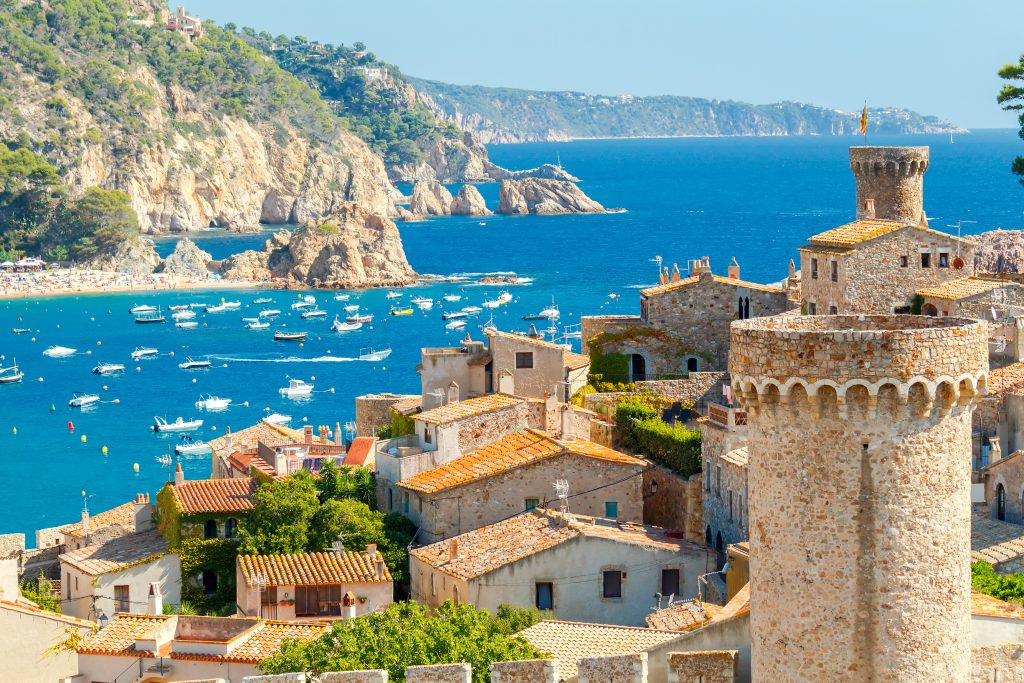 "Many have fallen in love with the culture, landscapes, amazing architecture, food and, of course, climate," says Galina. The celebrity love affair with Catalonia started with American actress Ava Gardener's arrival in Tossa de Mar in 1951 to film Pandora and the Flying Dutchman. There is even a statue of the young Ava there, overlooking the beach.
Fans of the actress usually stop by Hotel Tonet in the city centre, not far from the statue, where they have many photographs of her decorating the bar, including some originals that were taken by a local photographer.
A coastline fit for a film set
The luxurious Hostal de La Gavina, is another hotel that has been popular with celebrities in the past. It even appeared in Orson Welles 1955 film Mr Arkadin. Elizabeth Taylor, Sean Connery, John Wayne and Robert De Niro are just a few of the well-known names who have spent time here over the years.
"The nearest beach to the hotel is called Sa Conca and it is particularly attractive," says Galina. "It was featured in many different movies, such as Jules Verne's Mysterious Island in the 1960s."
Next door is the little town of S'Agaro, which Galina says is "still a paradise and extremely popular and upmarket". "It attracts many famous faces, such as Joan Laporta, the president of FC Barcelona, Julio Iglesias, Cristiano Ronaldo, Leo Messi and many others," she adds.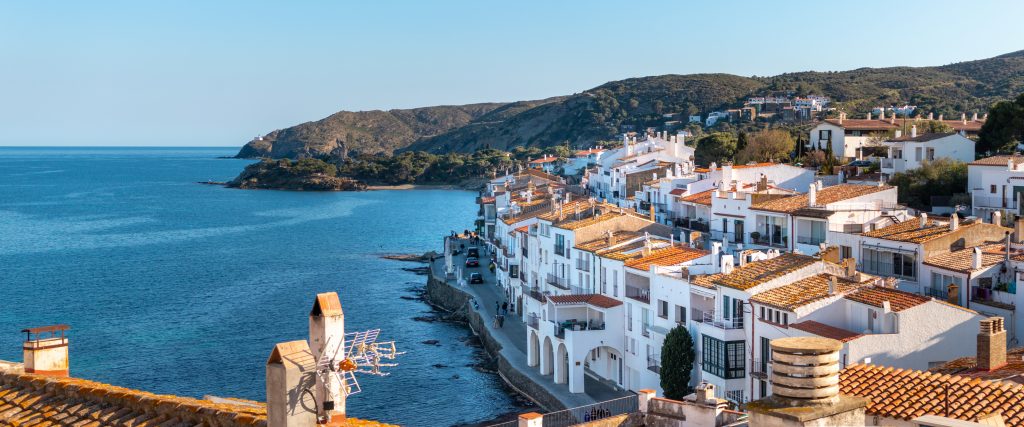 There are many other towns that the international jet set frequent. "For example, regular visitors to Roses include Javier Bardem, Penélope Cruz and Eva Longoria," she says. "Cadaques is another must see destination on the Costa Brava where Salvador's Dali's house is located."
Exceptional cuisine and famous festivals
Such a high-class crowd means that Michelin-starred restaurants are scattered all over Catalonia. From Castell Peralada (located in the walls of a medieval castle), to Casamar and the classically-decorated Emporium, excellent cuisine is in demand and there is plenty to choose from.
Two of Catalonia's music festivals are also renowned for attracting famous people from all over the world. Festival Peralada is adored by celebrities from the music world and even the aristocracy. "Prince Albert of Monaco has been seen there," she says.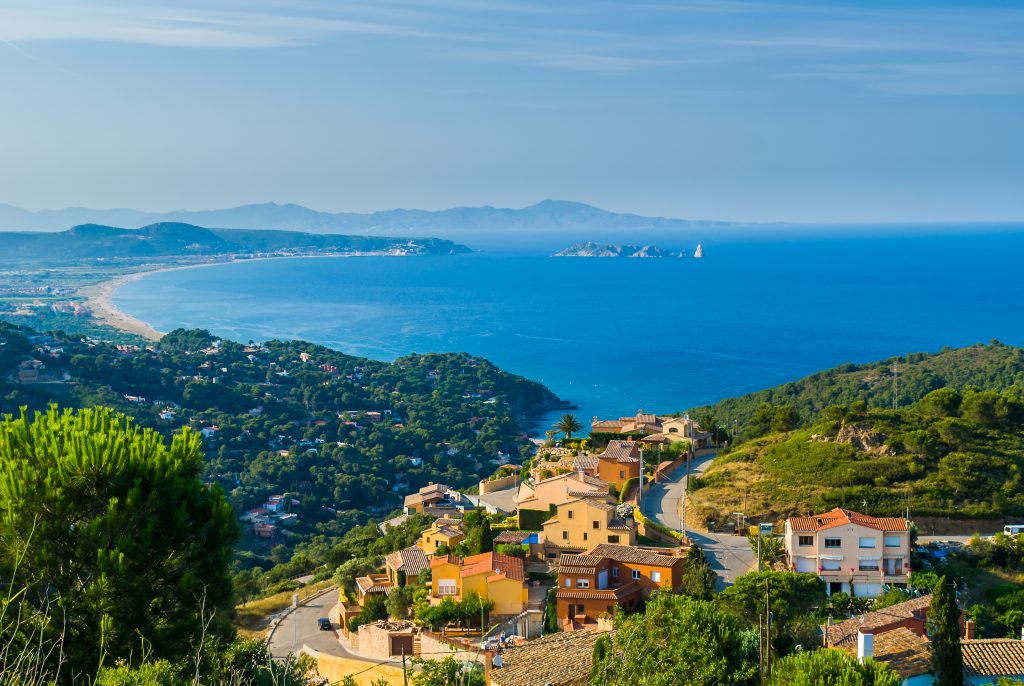 The Festival Cap Roig – a music and dance festival held in Calella de Palafrugell in July and August – attracts the likes of Sting, James Blunt, Elton John and Andrea Bocelli. It is arguably the most important event on the Costa Brava's summer calendar with around 50,000 visitors flocking to the area each summer to experience a show like no other.
If you are looking to buy property on the Costa Brava, you can explore our portfolio on www.home-hunts.com or contact Galina Epishkina, who can help you find and buy your property. Get in touch through our Spanish Office on +34 961 16 30 28. We look forward to hearing from you. To follow our latest news visit www.home-hunts.net or keep up to date with us on Facebook or Instagram.