Five of the most popular Christmas markets in France
It's the most wonderful time of the year again and the festive period in France is not complete without at least one trip to a Marché de Noël. Meeting Santa, sipping vin chaud and discovering little wooden huts filled with artisanal treats are all part of life in France throughout December.
However, if you are lucky, or well located, you can plan a magical trip to one of the most celebrated Christmas markets in the country. Here is our pick of some of the best Christmas markets you can visit in France.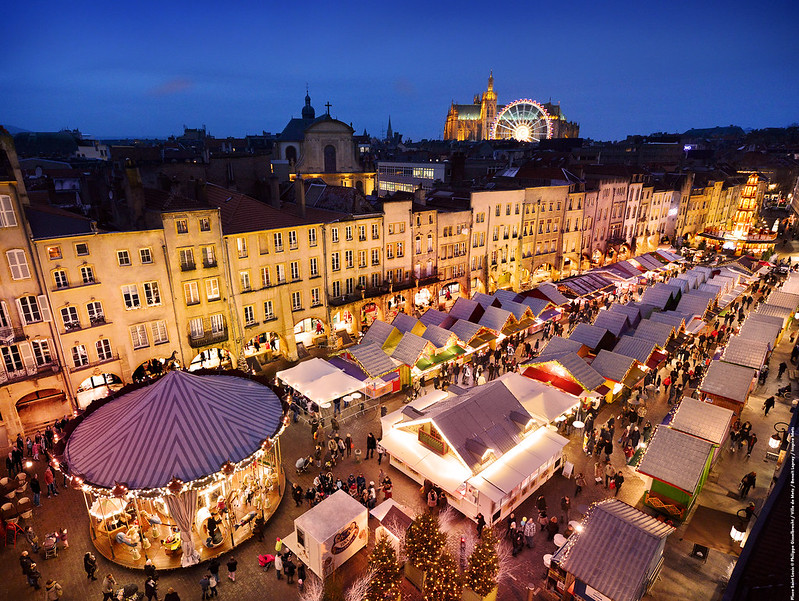 The Christmas market in Metz is widely considered to be the best in France. Running from 19 November to 30 December, there are five little markets held across the city featuring 150 wooden chalets filled with artisanal delights, from handmade goods to speciality products.
If you are visiting with children and are looking for a merry-go-round – or manègeas it is known in French – head to Place Saint Louis. There is a quaint little ice rink and another manègeat Place de la Republique-Esplanadewhereyou'll also find the spectacular Sentier des Lanternes. Running from Sunday to Thursday from 5pm to 8pm and on Fridays and Saturdays until 9pm, this beautiful outdoor exhibition showcases giant colourful lanterns, making the perfect night time Christmas outing.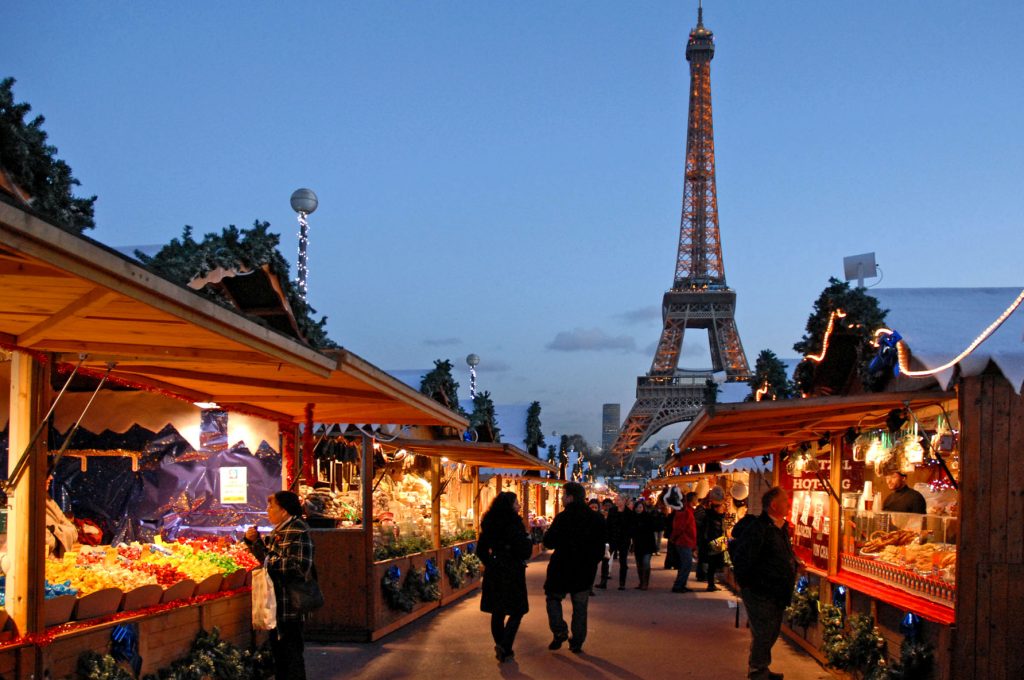 Glowing windmills and a champagne bars in Montmartre – this describes Christmas markets in one place only: the City of Light. There are many markets across Paris, some small and intimate, some bigger and brighter with the most popular being La Magie de Noël in the Tuileries Garden by the Louvre. If you want to know the best Christmas market to visit in Paris, then this is the one to explore as it welcomes around 13 million visitors during the festive holiday season. Little ones will love this one too as there is also a Ferris wheel and ice-skating rink.
The most beautiful is arguably the Marché de Noël at Notre Dame in Square Viviani. Vin chaud, gourmet food and artisan products abound and sometimes musicians play here, too.
The largest market is at La Défense Esplanade with around 350 stalls, but the most memorable for many is the market at the Eiffel Tower. Intimate in size (around 35 stalls), with food trucks and a buzzing ambiance, it guarantees a good time and excellent photo memories.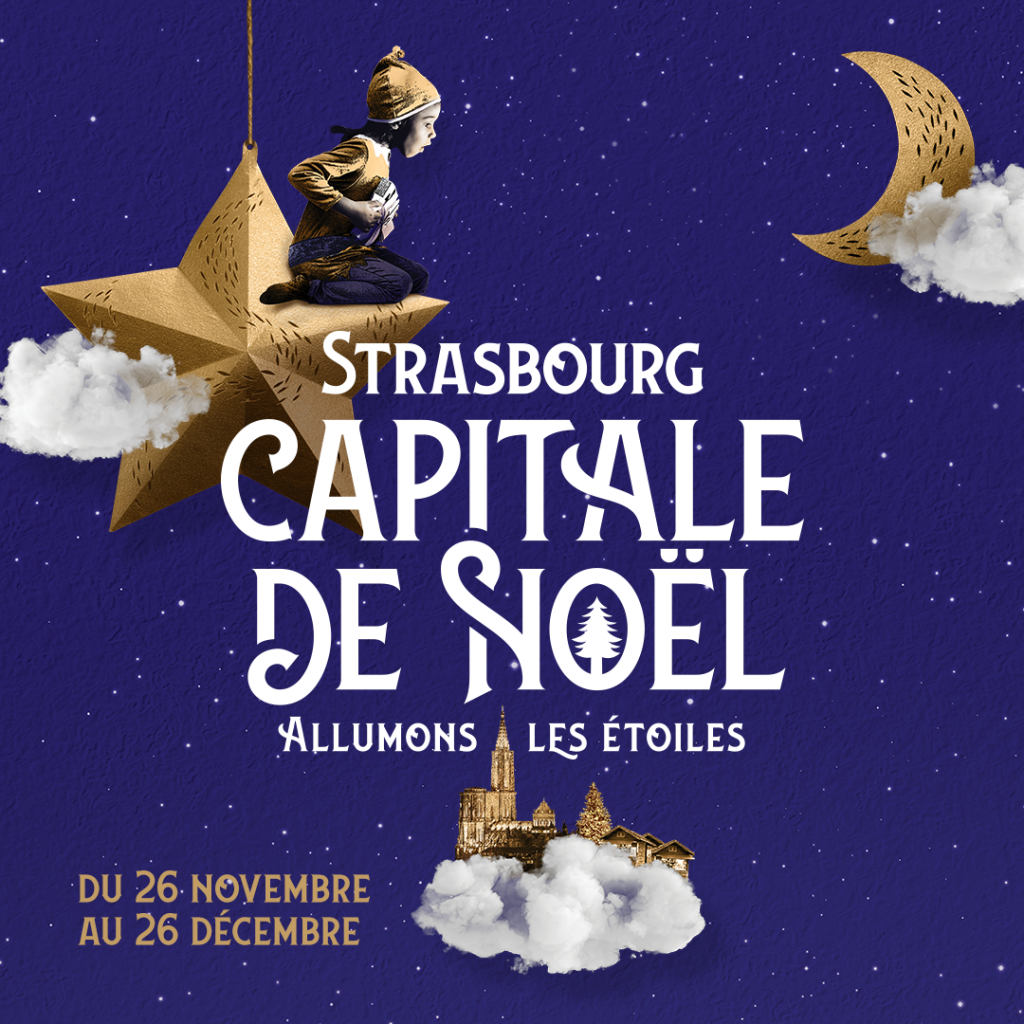 The Alsatian capital transforms into a magical winter wonderland every Christmas when its Christkindelsmärik, the oldest Christmas market in France, launches in the city. First held in 1590, today there are nine markets overall in the city and around 300 stall holders come to show their gift-worthy goodies.
Renowned for being one of the most illuminated cities in Europe, visitors can expect shop windows, balconies, houses, streets and terraces to twinkle. The 30-metre Christmas tree at Place Kléber is magnificent as is the market by the cathedral at la rue Mercière. Make sure you wander down the famous La Rue des Orfèvres with its bright and bold decorations, making it the most photographed area of Strasbourg at Christmas.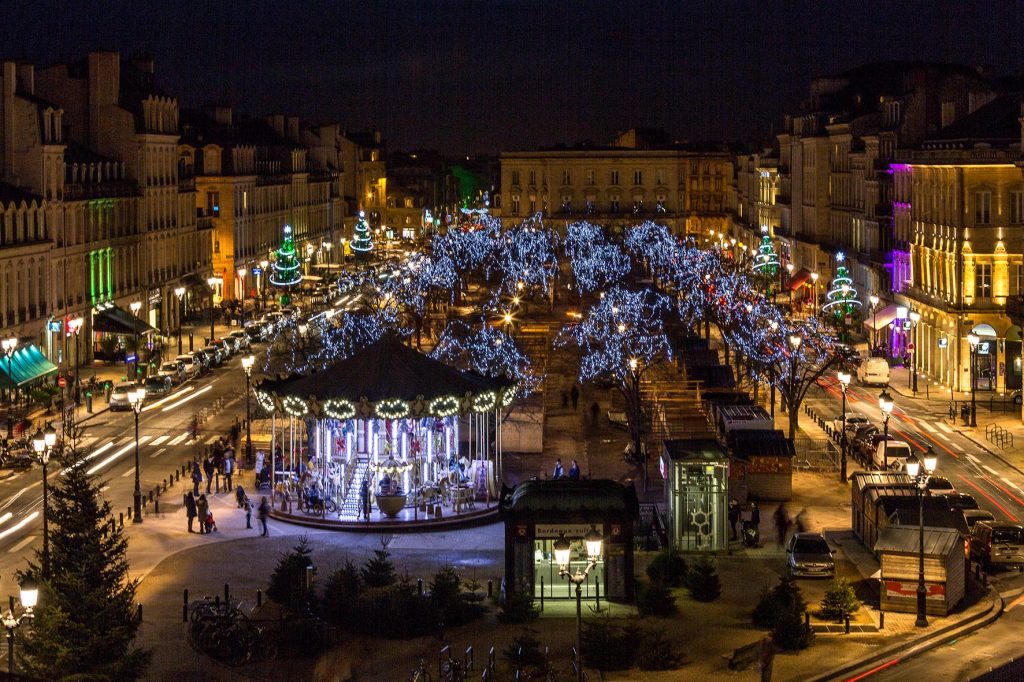 The main Christmas market in Bordeauxis at the Allées de Tourny, but of course there are other smaller Christmas markets in the city. Open every day from 10am to 9pm until 26 December, there is a carousel here and sometimes a magician, as well as around 100 cabanas selling artisanal creations, from chocolate to blown glass. With 18thcentury architecture all around and the ambiance of Bordeaux, this market is one of the most impressive you can visit in France.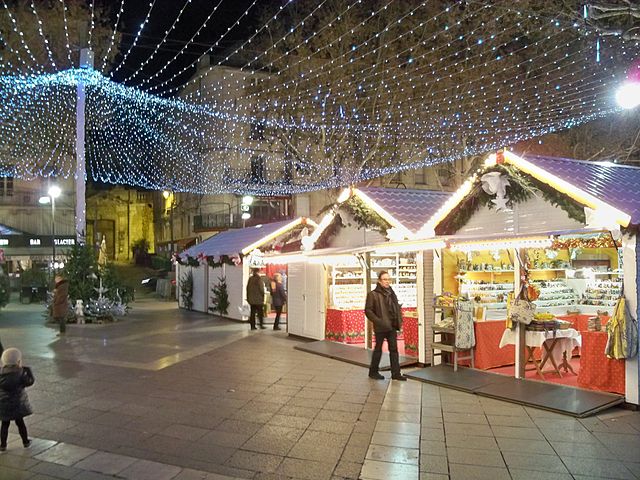 Take a trip down the Cours Mirabeau to experience a magical Provencal Christmas market. Christmas lights adorn the tree-lined avenue which ooze festive ambiance. Kids will be delighted by the huge Christmas tree and there are several different fairground rides for them to enjoy as well. There are many wonderful events in the calendar on the run-up to Christmas in Aix, such as the Olive Oil festival early in December and the 13 Desserts Market on Christmas Eve. For those with a sweet tooth, this event – which features local patisseries and cakes – is the place to be.
If you are looking for a luxury property in France, Home Hunts has a wide selection of properties for sale at www.home-hunts.com, but if you need to discuss your buying criteria or any other issues relating to your house move, contact a consultant at +33 (0)970 44 66 43.
Follow our latest news at www.home-hunts.net or keep up to date with us on Facebook or Instagram.