Seven extraordinary chateaux for sale in France
Building exquisite châteaux and producing luxury artisanal products, such as fine silks, beautiful mirrors and elaborate clocks, was a preoccupation of the early 18th century in France.
In 1735, during what become known as the Age of Enlightenment (1715-1789), Voltaire described France as "the whipped cream of Europe", in reference to the decadence and excess of the times.
In reaction, Neoclassicism emerged from the mid-18th century (1760-1830), bringing with it less extravagant creations and a more minimal approach to architecture.
With parallels to what we are experiencing in the world today, an unexpected climate crisis created extreme weather fluctuations, including the hottest summer on record (1783), and freezing winters, which lead to flooding, thunderstorms and sub-zero temperatures. Devastated crops and livestock brought famine and poverty to the French people, creating a financial crisis and political retaliation that culminated in the French Revolution in 1789 and the ascent of Napoleon Bonaparte.
Buying an 18th century property in France and owning a piece of history from this rich and fascinating period is a dream for many buyers. At Home Hunts we have many 18th century châteaux for sale, but here is the cream of the crop available for purchase in our portfolio at the moment.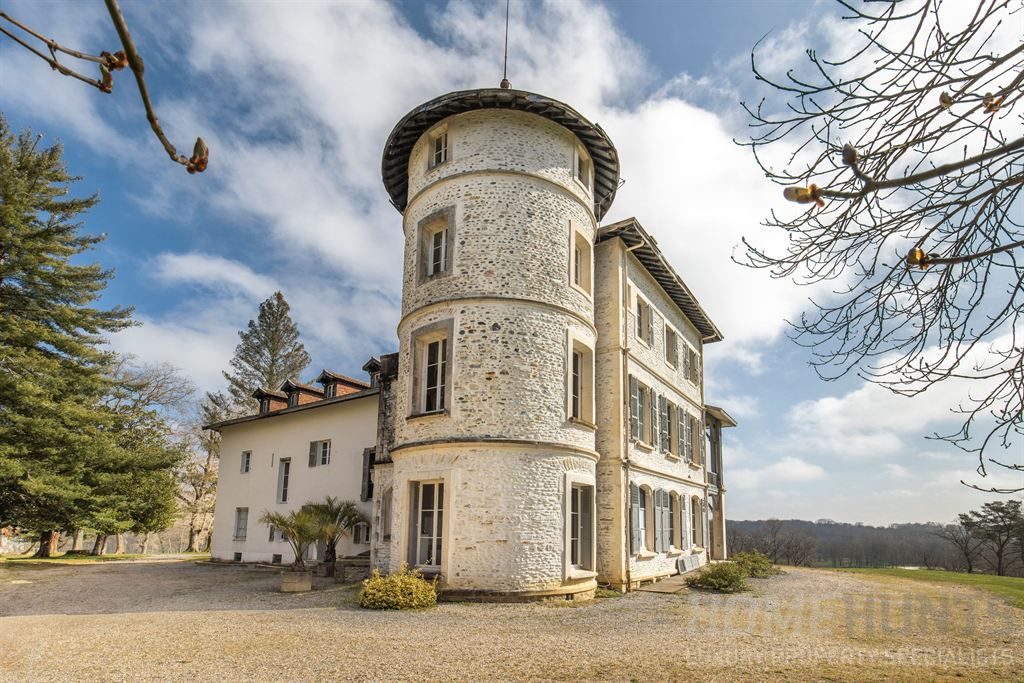 Positioned among 130 hectares of stunning grounds, in the Biarritz area, this unique 18th century château (HH-14072218) comes with its own 18-hole golf course, as well as a driving range and treetop adventure course.
Renovated inside with class and style, this exceptional eight-bedroom property also provides views over the Pyrenees. There is plenty of further development and income potential – ideas include adding nine more golf holes, stables or a tennis court.
Valued at €10,500,000, speak to a Home Hunts consultant to find out more.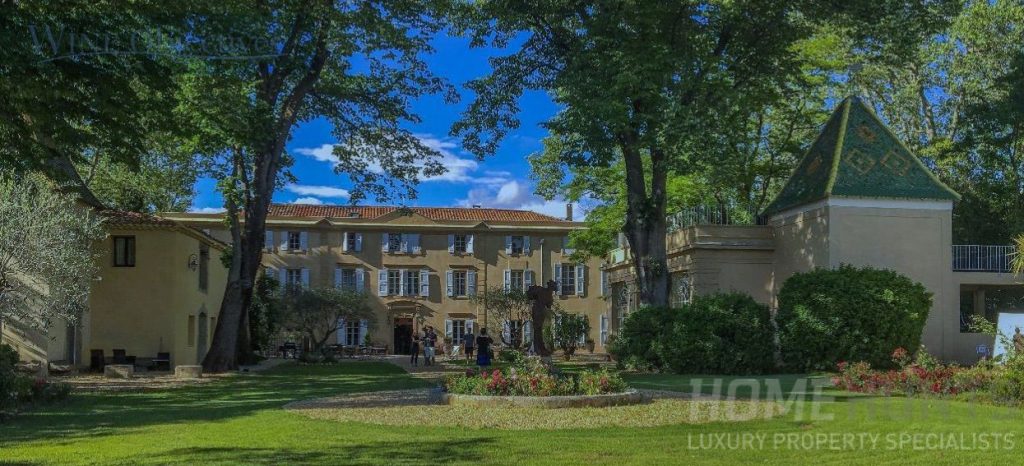 Pézenas, which is just 30 minutes from the Mediterranean Sea, has a rich, historic past and the city centre is resplendent with 18th century houses and cobbled streets. Not far from here you will find this striking 18th century château (HH-14165435), which is devoted to hospitality and wine tourism, and includes a pretty swimming pool and Jacuzzi. At around 50 minutes from Montpellier Airport, it is easy for tourists to travel to and from this property.
A huge, decadent property with 20 bedrooms (including seven luxury gites) and accommodation for up to 60 guests, it already generates income through events and rental of the winery buildings to a local wine producer. In 2019, before the pandemic, the property was enjoying a turnover of €450,000 per year. It is currently on the market for €6,000,000.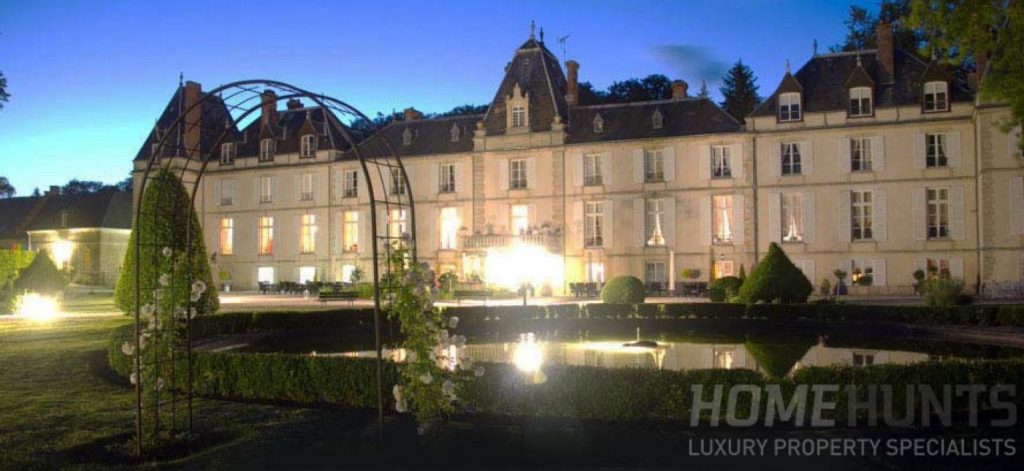 Another 20-bedroom château, but an hour from Paris in the Île de France, this extraordinary 18th century castle (HH-13501659) is set in the middle of six hectares of grounds with hundreds of century-old trees.
Set up for holding top-class events, both the grounds and interiors are immaculately presented. Income generation can be increased by expanding the property – there is room to build up to one-hundred little cottages and a reception and dining room, should the new buyers be looking for a development project. The property is valued at €3,400,000.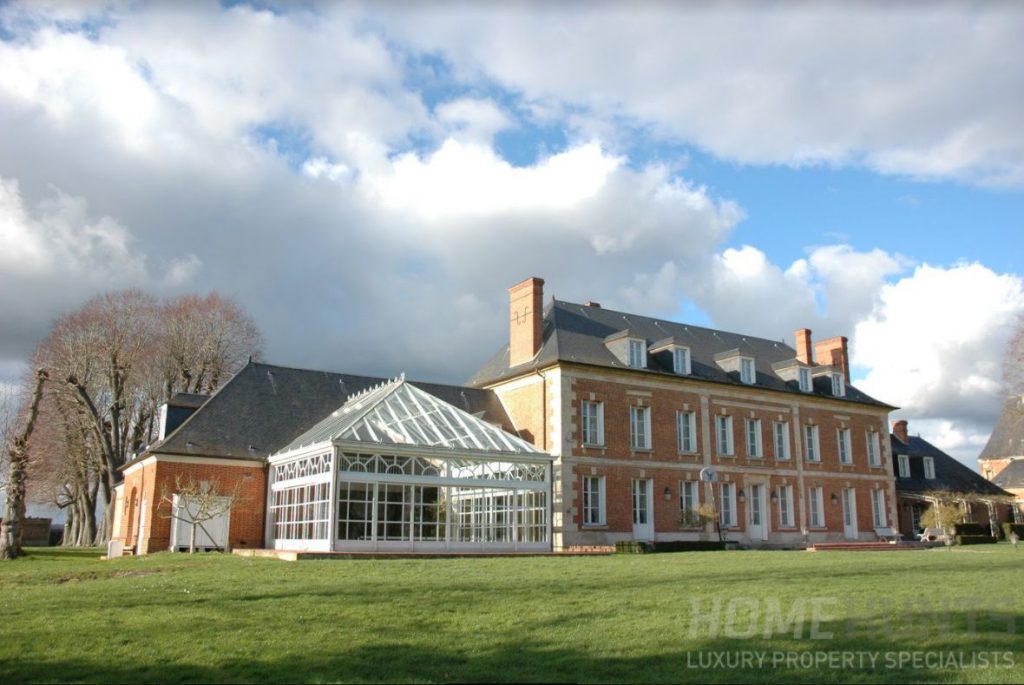 This stunning 18th and 19th century estate (HH-13885911) has been completely restored to include an attractive blue indoor pool set in an elegantly-designed conservatory, which is typical of this period, eight vast bedrooms and tennis courts.
Further highlights include a pond, fountains, five hectares of woodland and an independent apartment for a caretaker. This magnificent property, which is located in Chantilly – around 30 minutes from Paris Charles de Gaulle Airport – is currently on the market for €3,000,000.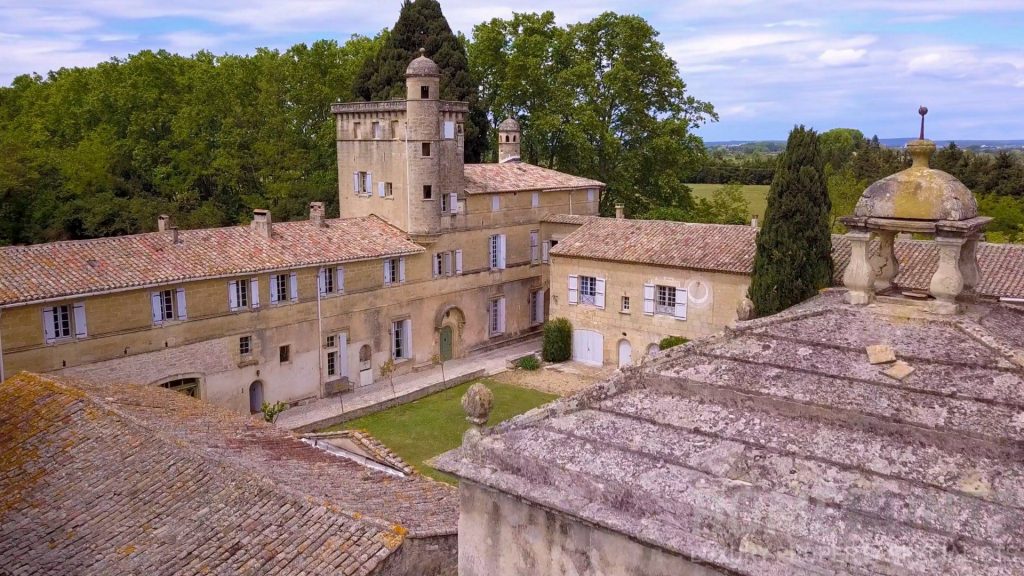 An architectural masterpiece, this majestic castle was built in the 17th and 18th centuries (HH-14176032). Oozing with history and character, it still retains many original features, such as period floors, ceiling mouldings and fireplaces.
In a tranquil setting not far from the Roman town of Aigues-Mortes (in the "Petite Camargue") and sandy beaches, this 20-bedroom property is a must-view for the right buyer at €2,600,000.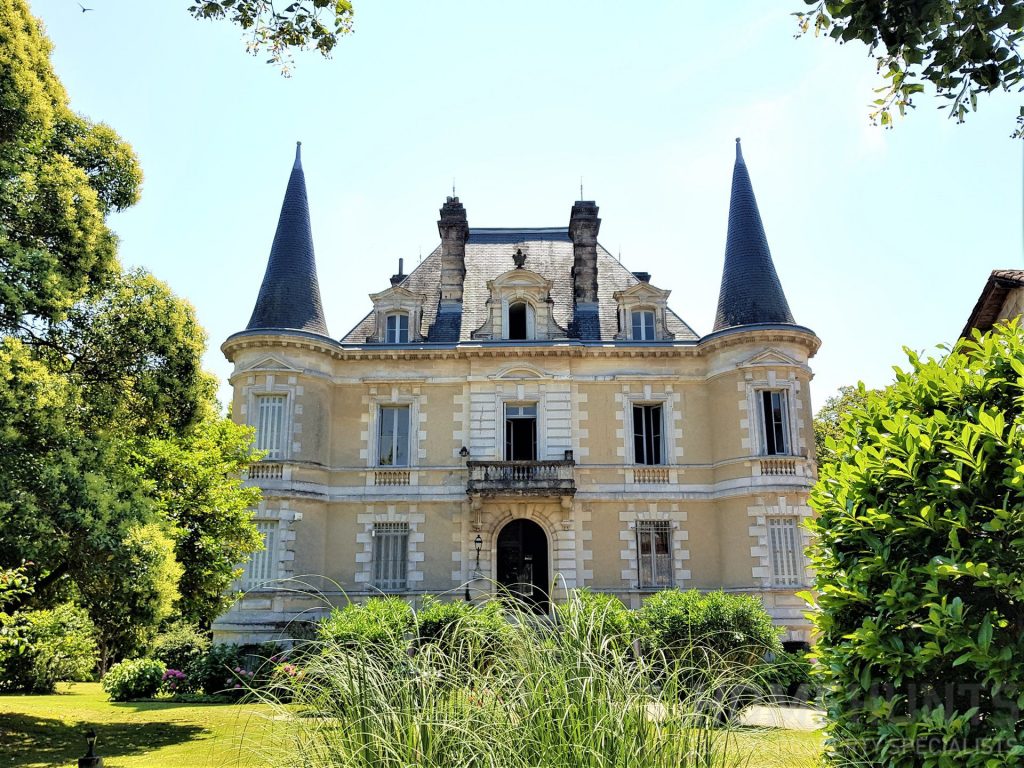 Without doubt a coup de cœur property, this dramatic 12-bedroom, 18th century château (HH-13670993), with its postcard-worthy courtyard swimming pool and pink Bougainvillea, is something special. Located near Dax in the Landes department. It is 30 minutes away from the Pyrenees and 40 minutes from the Basque coast.
An exciting property with several improvement possibilities, the asking price of €1,750,000 makes an excellent opportunity for a real estate investor.
A new life in the Lot-et-Garonne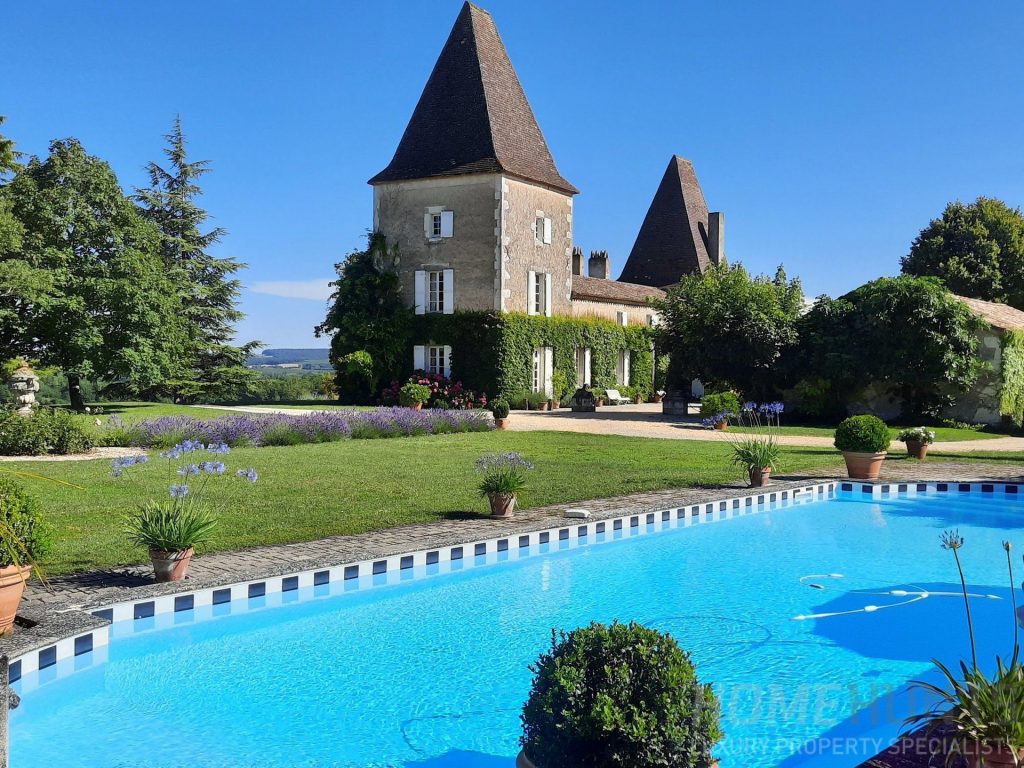 This beautiful 18th century château (HH-13597879) is set across three levels and includes five bedrooms as well as an attic playroom. Outside, there are more than four hectares of grounds that house a spectacular swimming pool bordered by sculpted shrubs and purple flowers. There are also stables for buyers who are seeking a home for their horses as well.
Located in Monflanquin – around 45 minutes from Bergerac in the Lot et Garonne department – there is a thriving expat community in this area, which can help international buyers settle quickly into the region. At €725,000, this 18th century property will not be on the market for long.
If you would like to browse more chateaux for sale in France, then visit www.home-hunts.com, but to speak to a consultant about any of the properties above, or your unique search requirements, call +33 (0)970 44 66 43. Follow our latest news at www.home-hunts.net or keep up to date with us on Facebook or Instagram.