Security, stability and financial privacy – these are three major factors behind a new wave of high-net worth property investors who are flooding into Monaco. With millionaires making up one in every three of Monaco's 38,000 residents, they are joining the likes of Russian billionaire Dmitry Rybolovlev and Formula One drivers, such as Jenson Button, Lewis Hamilton and Nico Rosberg.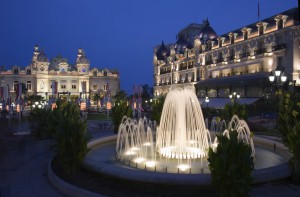 The reason behind the sudden flow of new residents into Monaco is, in part, due to Switzerland's adjustment of its financial secrecy laws. A country that has some of Europe's lowest tax rates, it was always been favoured by the well-heeled. However, it has recently become slightly less attractive to some since an OECD accord was signed in May where Switzerland agreed (along with Singapore) to share bank information across borders.
"We have seen luxury property prices drop slightly in Geneva this year, and this is because moving to Monaco makes sense for many who wish to keep their financial matters as private as possible," says Tim Swannie, Director of Home Hunts. "Of course, the fact that residents do not have to pay income tax, the incredible sunny climate and security of the city-state has always been attractive to high-net worth individuals, but this influx means some of the most prestigious properties in the most exclusive locations are suddenly in extremely high demand."
As reported last year, Monaco is set to expand into the sea – but, to meet with the constantly-growing interest, some believe that the planned six-hectare peninsula should be developed sooner rather than later. The expansion would increase Monaco's territory by 3%.
Here are three luxury properties for sale in Monaco that are positioned in the Principality's most sought after locations.
Three investment options for Monaco's luxury property boom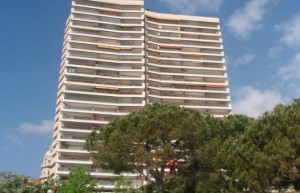 This four-bedroom luxury apartment (HH-8191791) is spread over two levels in one of Monaco's most prestigious buildings in Golden Square. The entire apartment has been decorated by a well-known designer, the result being inspirational and unique interiors of the highest quality. With a beautiful terrace, panoramic sea views, communal access to a swimming pool and a 24/24 concierge, this is five-star living at its finest.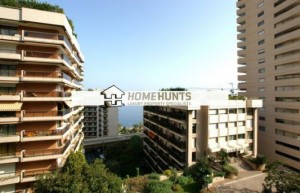 This exquisite penthouse (HH-7137856), located in an exceptional building in the Carre d'Or, in the heart of Monaco, offers cool, contemporary interiors, beautiful terraces and views of the city and the sea. Lush, palm-tree-filled gardens and a swimming pool are also provided, and the owner also has two cellars and two parking spaces.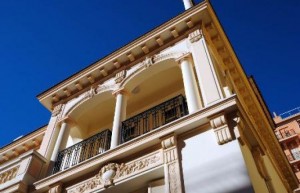 With ancient, decadent features, this stunning six-bedroom villa (HH-8392104) offers nothing but grandeur and luxury over four levels. Featuring a refined and regal staircase, a marble fireplace and a whirlpool bath, access to each level is possible via a lift and freight elevator. The property also provides superb terraces and an indoor pool.
Prices for these properties are available on application. To look at more luxury properties in Monaco visit www.home-hunts.com, and to speak with a consultant directly, call +33 (0)970 44 66 43