With house prices still falling in some areas, low interest rates and beneficial currency fluctuations, this is an economically advantageous time to buy real estate in France, says award winning property specialists, Home Hunts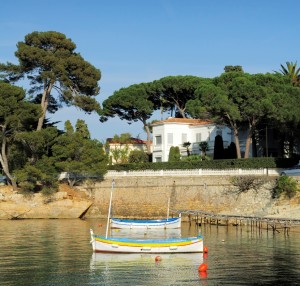 Would you pick a charming blue-shuttered château in the French countryside or a white coastal villa with a sea view on the Côte d'Azur? While buying a property in France is a reality for some, for most it remains a dream – a future possibility for a more opportune moment.
But what if that moment is here and the right time has finally come? According to Home Hunts, a rise in enquiries and transactions are showing that buyers who were waiting on the side lines for an optimal buying opportunity have decided that the time to buy is now.
Buyer enquiries and transactions go through the roof
"We have seen a 50% increase in enquiries and transactions when compared with the same period last year, and our market-savvy clients are telling us it's the right time to invest," says Tim Swannie, Director of Home Hunts. "House prices have been falling over the past few years in most areas, including Paris, but they have stabilised in some, such as Montpellier, the Riviera and Marseille, and even started to rise in others, such as Bordeaux. This bodes well for the future health of the market, so before the increases spread our clients are making the most of the price drops."
It isn't just lower prices that are making overseas buyers flock to France, it is the combination of these plus low interest rates and advantageous exchange rates that are causing France's property market to provide such irresistible buying conditions.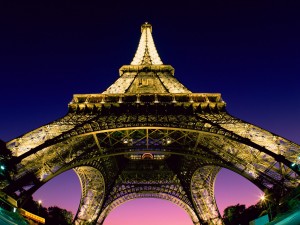 Eurozone interest rates lowest since 1999
"The Eurozone interest rates are now the lowest they have been since the euro was introduced in 1999," says Tim Yates of Spectrum IFA, explaining that the reasons behind this are twofold.
"The Euribor 3 month – the interbank rate that most variable rate mortgages are linked to – reached its historical high of 5.3% at the beginning of October 2008, and is now down to 0.08%," he says.
However, as the Euribor has come down the banks have taken the opportunity to increase their margins. "Six years ago a typical margin would have been 1% now it is 2%," he says. "Interest rates have therefore come down from 6.3% in 2008 to as low as 2.1% today.
In terms of reduced outgoings, he says that on an €800,000 house, a 20-year repayment mortgage would bring a home owner a monthly saving of almost €1,800.
Exchange rates favouring overseas buyers
Adam Bobroff, Director of Foreign Exchange at the Foremost Currency Group, says that for those who have been looking to buy a property in France now may well be a great time to snap up a bargain.
"One key factor is the drastic change in exchange rates which, in many of the FX pairs, have moved by over 10% in the favour of an overseas buyer in the past year alone," he says, explaining that GBP/EUR is at the best level in over two years, having gained 12% since last summer. "This means your dream home in the sun, based on €1,000,000, is a staggering £100,000 cheaper now," he adds.
France remains one of the top locations for Britons buying property abroad, but as the most visited country in the world, with over 84.7 million foreigners visiting the country in 2013, it is also a property hotspot for other overseas buyers. And they, too, are able to benefit from current favourable exchange rates.
"It's not just the Brits that have seen a huge benefit from the exchange rate fluctuation over the past year," says Adam. "Americans have gained 8%, Australians will find their purchase to be 11% cheaper since the start of 2014, along with Canadians seeing similar gains, and the Scandinavians have seen smaller savings at up to 2%."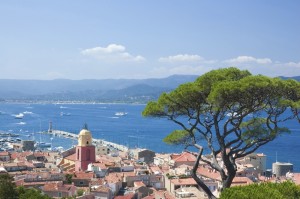 The time to buy is now
When will this window of opportunity disappear is the question on everyone's lips. Will GBP continue to run on such good form and will interest rates remain low?
"I think GBP has moved a very long way in a short space of time which is unusual for a relatively stable currency," says Adam, adding that UK interest rate rises have taken a "back burner", with GBP/EUR resistance at a mid-market level of 1.2800 and support hovering just above 1.2500.
"As we are right at the top of this current trading range, euro buyers would be perhaps crazy not to take advantage of the gains witnessed over the last few sessions," he adds.
According to Yates, the main reason the interest rates are currently so low is because the European Central Bank (ECB) is trying desperately to stimulate growth in the Eurozone economy. So this could mean that low interest rates could be around for a little while yet.
"Keeping interest rates low in order to encourage people and companies to spend is one of the tools that central bankers have in their toolbox," he says. "There is very little room for rates to fall further, but equally it is not expected that they will increase until there are clear signs of economic growth in the Eurozone."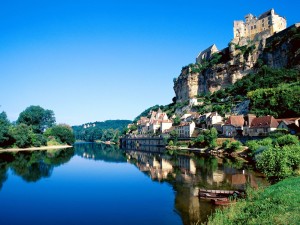 France: dream properties at dream prices
"France has everything to offer those looking for a second home or permanent residence: quality of life, culture, gastronomy, long, hot summers, and easy access to the UK and international locations," says Swannie.
"France has always offered stable and secure real estate opportunities – Paris remains one of the most secure and attractive cities for property investment in the world – but the current market conditions mean that overseas buyers can, at the moment, genuinely pick up a dream property at dream prices."
Potential buyers can view Home Hunts' extensive portfolio at www.home-hunts.com, and those wishing to discuss their individual requirements directly can call the French office on +33 (0)970 44 66 43