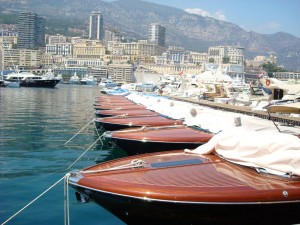 A new wave of demand for helicopters hangars is spreading across Monaco's Mediterranean waters. With billionaires flooding into Monaco, and some of the Principality's most desired residences in extremely high demand, it perhaps does not come as a surprise that there is also an increase in demand for the ultimate in yachting convenience: helicopter hangars.
Microsoft's co-founder Paul Allen has a large helicopter hangar on his super yacht Octopus, which can shelter two helicopters, and Roman Abramovich's Eclipse can accommodate three – one on each of the two helipads and a third in a hangar below the deck.
Now that personal helicopters are transporting those who are cash rich and time poor more and more often, helipads and hangars, which protect the helicopters from the weather when not in use, are becoming a significant feature of yacht design. Hangars mean that yacht owners can stow their own personal helicopters and quickly hop across to shore when necessary without having to schedule one.
"Yachts are becoming much longer and can accommodate hangars," Sebastien Moulin, regional manager for Europe at Bell Helicopter, told Bloomberg at the Monaco Yacht Show. "The market is very obviously changing."
This was further backed up by Frederic Lemos, Head of Business Aviation and Marketing in Europe at Airbus Helicopters, who explained that ten years ago yachts were considered big if they were 60 metres, whereas now 100 and 150 metres is becoming more common.
"There are more and more yacht builders taking helicopter integration into consideration," he said. According to Airbus's figures, the business and private aviation sector of the market is growing by 6% each year.
For those with a super yacht, but still in the market for an exclusive Monaco home near the port and yacht club, Home Hunts has a vast selection of properties in its portfolio. Here are three suggestions that can help to start your search for a luxury property in Monaco.
Exclusive apartment at the Monte Carlo Star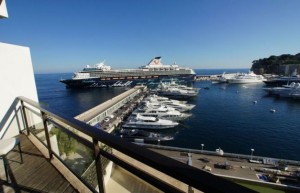 The Monte Carlo Star is one of the most prestigious buildings in Monaco, and it is located in a highly sought after position between the Casino and the sea. This luxury four-bedroom apartment (HH-7095479) offers pedestrian access from the terraces of the Casino as well as a heated swimming pool and a solarium, garden and concierge service. Breath-taking views of the sea and the port of Monaco are also offered by this property, which is on the market for €21,875,700.
Exquisite and ideal for heliport use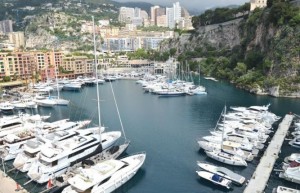 This beautiful five-bedroom family apartment (HH-7352442) is situated in the Fontvieille marina facing the sea. As Fontvieille is also home to Monaco's heliport, this property would make helicopter use as convenient as possible for the owner. Overlooking the port, its wide immaculate terraces ensure that the picture perfect views can be enjoyed to the maximum in this calm and coveted corner of Monaco. The price is available on application.
Contemporary Fontvieille apartment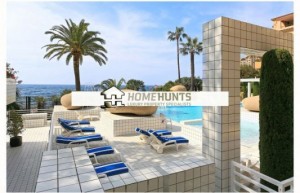 Located in the Fontvieille district, this luxurious, modern three-bedroom apartment (HH-7137855) is also well situated for access to Monaco's heliport. It also offers glorious views from the terrace, which capture the rocky heights of the Principality, the building's lush, green surroundings and the deep blue expanse of the Mediterranean Sea. A viewing of this property is highly recommended and the price is available on application.
For more details about these properties, and others in Home Hunts' portfolio, visit www.home-hunts.com, but to speak with a consultant directly, call +33 (0)970 44 66 43