As Home Hunts' thriving vineyard sales business expands in France, it is soon to release its first Vineyard Buyer's Guide. With a team that is experienced and knowledgeable about the wine business and French vineyard sales, read on to find out how you can get the best vineyard deals – and discover a secret tip from a wine property expert about where to buy in France.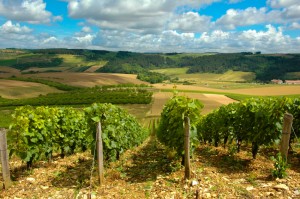 The last few years has seen exponential growth in overseas buyers enquiring into and investing in vineyards located in both South West France, largely in Aquitaine, Languedoc and the Midi-Pyrénées, and in the South of France, mostly in Provence. So much so that Home Hunts is currently gearing up to launch its new, and first ever, Vineyard Buyer's Guide.
How Home Hunts can help you secure your dream vineyard
There are four main reasons why Home Hunts is attracting such a large portion of buyers looking for vineyard properties in France. The first is that Home Hunts simply has a huge selection of vineyard properties for sale, both on its website and off market. Why more than any other estate agent? Because it is a buyer's agent and so has access to all real estate on sale by all its partner estate agents.
Home Hunts is also well connected and always discreet, which is extremely important once you know that only about 10% of vineyard properties for sale are shown in estate agents' collections.
Next, while Home Hunts is a registered estate agent in France, the fact that they are a buyer's agent means that they act in the buyer's best interest and offer independent, objective advice. This is vital when making a large investment in a vineyard as Home Hunts will always aim to get the best deal possible on a property that will meet a client's individual needs.
And finally, all the services that Home Hunts offers its clients – from the market intelligence, to the choice and the after-sales support (ranging from how to sell your wine to where your children can go to school) – are bespoke and can come at no extra cost.
Answer two questions before starting your vineyard search
Those considering the purchase of a vineyard should know the answers to two key questions before starting a search: What do you want your vineyard for? and Where do you want to live?
"Two clients I am currently dealing with are looking for different types of vineyards," says Rory Ramsden, a Home Hunts consultant and vineyard expert for south-west France. "The first being a small number of hectares of vines with a property attached that could allow a small restaurant to be created or an oeno-tourism activity. The second is a vineyard with Grand Cru status, with modern equipment and a barrel store, with the object of taking over a going concern and developing sales by the bottle (rather than in bulk to a négociant)."
Rory accompanies his clients all the way through the buying process to ensure they make the right decisions, help that is especially well received by those who are entering the very particular world of vineyards for the first time. Asking the right questions and getting answers before embarking on costly due diligence, making a fair verbal offer, structuring the purchase and gathering a team of reliable experts to carry out the due diligence are all areas that Rory helps his clients with.
"I also support many of my clients through a negotiation with the current owner that agrees a two-year handover period, so they are assured of ongoing technical support on the wine-making side and time to meet existing clients," says Rory, adding that the real trick when buying a vineyard is to know exactly how you are going to sell your wine. "Owners often agree and then we make it a condition in the 'compromis de vente', which is the preliminary sales contract."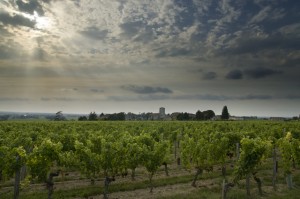 Secret location tips from an expert
Where can you find good value for money when looking for a vineyard property in France? Rory suggests looking in the Pécharmant Appellation, a well-known wine in the Dordogne department, this AOP (Appellation d'origine protégée) can be found in the hills to the north of Bergerac.
"It is only 461 hectares, but the wines compare to those from Lalande de Pomerol in price yet the land is only €30,000 per hectare compared to €220,000 per hectare in St Emilion," says Rory. "But don't tell your friends as they will all want one and there aren't enough to go around," he adds.
What is selling and who is buying
According to Home Hunts, Bordeaux vineyard properties with renovation potential are highly sought after at the moment. In terms of who is buying, the main nationalities are British, American, Russian and Chinese, as well as expats working in Asia who are looking for a second home.
When it comes to budget, around 75% of enquiries and sales are for properties in the €0-1 million bracket. Around 20% are looking for properties between €1-5 million, 4% are searching in the €5-15 million range, while just 1% are looking at properties that are worth more than €15 million.
Vineyard properties for sale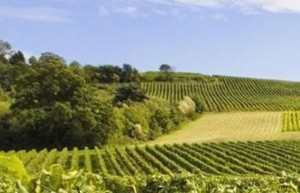 This rare winery in Lalande de Pomerol (HH-6827273) is set on 20 hectares of land and includes a stone mansion from the 19th century, cellars, offices and operating buildings. The equipment is sold with the property, and the price is available on application.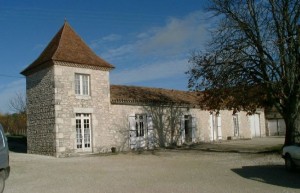 Located near Bergerac, this 17-hectare vineyard (HH-6701254) consists of AOP Bergerac, and has won many prizes in the past. The main three-bedroom house is in need of updating, and there is also an additional house to renovate, as well as barns, a winemaking shed and a tasting room. While the wine is currently sold to a cooperative, it has the potential to produce 120,000 bottles, so has good future potential. It is priced at €768,000.
To view more vineyard properties in France, visit www.home-hunts.com, but to speak directly with a consultant about your particular needs – and to hear more about the new Vineyard Buyer's Guide – contact the French office on +33 (0)970 44 66 43