Growing interest from UK and international buyers seeking both hobby and investment vineyard properties has lead Home Hunts to launch a bespoke vineyard service; with a specialist and experienced team to help direct people through the entire buying process. The launch has coincided well with the pound being at its strongest against the euro since March 2008 and buyers will now be getting more vines and property for their money.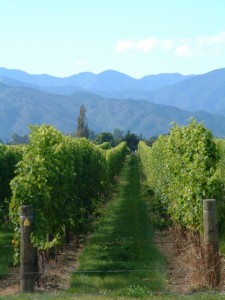 Rory Ramsden, Home Hunts consultant and vineyard expert says: "Home Hunts' vineyard sales in France boomed in 2014 and are up 35% when compared with data from the previous year and this is likely to continue with the bargains that can currently be found in the Eurozone. For example, a stunning 80ha vineyard estate overlooking the Luberon National Park in Provence, on the market with Home Hunts for 9 million euros today costs £6,700,000* and would have cost £7,900,000 in the summer of 2013 when the pound was worth just €1.14** – a saving of £1,200,000."
Finding a dream vineyard property without specialist guidance can be difficult. It is commonplace for agents to only have approximately 10% of the vineyard properties that are for sale on their books. Vineyard owners are particularly discreet as they don't want their competitors or staff to know their property is on the open market – as a result buyers have to dig deeper.
This is where Home Hunts' extensive market intelligence and carefully established connections come into their own. Home Hunts has access to more vineyards than any other estate agent because it is a buyer's agent and so has access to all real estate on sale by all its partner estate agents. Their specialists cover vast areas of France including Bordeaux, St. Emilion, Pecharmant vineyards near Bergerac, Provence and Languedoc Roussillon.
Home Hunts advise buyers not to rely on any estate agent valuation figure as their duty is to get the best price possible for the property. Some estate agents will show properties that seem like excellent prospects but could be overpriced or there could be details about the properties they deliberately choose not to share.
It is important to structure a purchase correctly and the first question Home Hunts ask is the reason behind buying a vineyard. Rory Ramsden says: "It is vital to establish whether the buyer's primary aim is to buy a business and make money, or to simply live in a wonderful French property and keep themselves occupied by looking after a few vines?"
According to Home Hunts, Bordeaux vineyard properties with renovation potential are highly sought after at the moment. In terms of who is buying, the main nationalities are British, American, Russian and Chinese, as well as expats working in Asia who are looking for a second home.
When it comes to budget, around 75% of enquiries and sales are for properties in the €0-1 million bracket. Around 20% are looking for properties between €1-5 million, 4% are searching in the €5-15 million range, while just 1% are looking at properties that are worth more than €15 million.
Ramsden's tip for finding good value for money in France is to look in the Péchamant Appelation, a well-known wine in the Dordogne department. This AOP (Appellation d'Origine Protégée) can be found in the hills to the north of Bergerac. "It is only 461 hectares, but the wines compare to those from Lalande de Pomerol in price yet the land is only €30,000 per hectare compared to €220,000 per hectare in St Emillion," says Ramsden.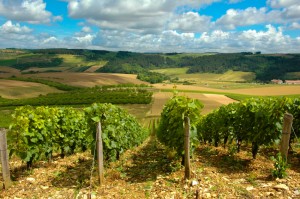 Home Hunts will provide buyers with expert instruction and advice throughout the entire buying process, from the initial stages of looking for a vineyard right through to after-sales care service, whether it is to help smooth the transition to running a wine business, finding the right school for children or helping with renovation work.
In their first ever Vineyard Buyer's Guide, Home Hunts has anticipated any potential issues that buyers might be faced with and has collated tips and advice to make the buying process as easy as possible.
Take a look through Home Hunts selection of vineyards for sale in France by clicking here