As the number of buyers investing in commercial vineyards increase, many are searching in Provence and Languedoc to avoid paying Aquitaine's high prices. But Home Hunts' wine business expert Rory Ramsden knows exactly how to find Bordeaux's best bargains…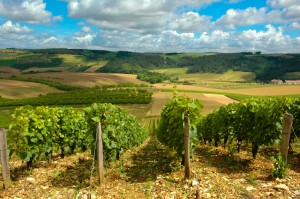 The number of enquiries and sales for vineyard properties in France have been steadily increasing over the last few years. So much so that earlier this year Home Hunts launched a bespoke vineyard-finding service for its clients after sales increased by 35% in 2014 when compared with the previous year.
As Home Hunts has access to more vineyards than any other estate agent because it is a buyer's agent, its team of specialists are acutely aware of who is buying, and where, in France. The regions covered include Aquitaine (where Bordeaux and Saint-Émilion appellations can be found), Provence and Languedoc Roussillon.
French vineyard property market booms
While Bordeaux remains a popular choice with buyers seeking commercial vineyard properties, enquiries for properties in Provence and Languedoc are on the rise as buyers consider these locations to be less expensive. Figures from Rightmove's Overseas Search Report for August 2015 shows France to be the second most popular destination in the world, behind Spain in first place, with the wine-making regions of Aquitaine, Languedoc and Provence the most desired locations.
Rory Ramsden, Home Hunts' Bordeaux-based vineyard consultant, is a wine and property expert who is highly successful at matching clients with the right vineyard. Rory says that while more buyers are searching commercial vineyard properties in Provence and Languedoc, there are still plenty of bargains to be found in Bordeaux.
"While the Chinese have backed off a little bit, there are more people from Europe and America – not necessarily with the same budget – looking for vineyards with commercial intent," he says. "That implies a vineyard of more than 20 hectares to provide revenues suitable for a full time business, although these buyers aren't necessarily professionals."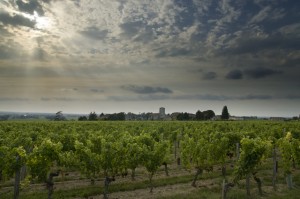 Unlock the full potential of unknown terroir
It is no secret that appellations such as Medoc and Saint-Émilion come with a world class reputation and a hefty price tag. But for those who are genuinely passionate and prepared to take the job seriously, there are plenty of opportunities in lesser-known areas around Bordeaux, such as in the Entre-Deux-Mers.
"The Entre-Deux-Mers hasn't got a world class reputation, but its wines are still classified within the Bordeaux appellation," explains Rory. "It isn't known like the Médoc, or Saint-Émilion or Pomerol, but clients who buy here produce some really good wines."
Rory says that one previous Home Hunts' client, who had bought a vineyard property in the Entre-Deux-Mers region, invested in the people, the vineyard and the harvesting process, and produced a limited production (cuvée) with spectacular results.
"In a blind tasting which included Petrus (the king of the Pomerol appellation on the right bank) and some left bank vineyards, such as Château Lafite Rothschild, it won hands down," says Rory. "It is now selling for €29 a bottle retail, so it is possible to do a good job with some relatively unknown terroir and come up with the goods."
Smart choices make price reductions
It is no secret that the well-known appellations costs hundreds of thousands of euros per hectare. For example, wine estates on the sand and gravel plain of the Saint-Émilion appellation, near the river, are usually on the market for between €220,000-250,000 per hectare. Those on the escarpment are three times more expensive, and prices rise to four or five times and upwards for properties on the plateau. But Rory says that rather than just ruling out Bordeaux entirely in favour of lower prices in Provence and Languedoc, that clients should search the less famous areas of Bordeaux for some exceptional terroir.
"I would suggest Côtes de Castillon, which is the next appellation east of Saint-Émilion. Next would be Pécharmant, which is on doorstep of Bergerac and produces excellent red wine, and also the Entre-Deux-Mers," he says. "Here, instead of spending €220,000, and more, per hectare, you could be spending roughly 10% of that."
He says that bargains can still be found even in the most sought after places and gives the example of a property in the Médoc which has 63 hectares of Cru Bourgeois and is on the market for under €3 million. "It doesn't have a house or dreamy châteaux like some of the most expensive estates in the region, but 63 hectares of Cru Bourgeois on the left bank for under €3 million is a real bargain," he says.
Another way to secure a bargain is to commit to improving the wine quality after purchase. "I visited another estate in the Médoc with a client recently and the wine just wasn't good," he explains. "But it was still under €3 million and this could be a good investment if the new owners were prepared to improve the quality of the wine. They could adjust the wine-making process and find new customers with different palates through new distributors."
He adds: "The key is to not get blindsided by the taste of the wine, but to focus on the quality of the terroir, the state of the property, how well the vines are managed and the chai (where they make the wine) to decide whether it is a good investment or not."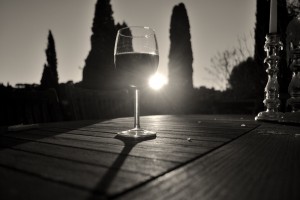 The key to wine business success
Wherever you buy a wine property and whatever wine you are making, the most important aspect is marketing and understanding your distribution channel – and just having Bordeaux on the bottle can instantly help a wine to sell, purely because it is a world-renowned name.
"There are far more people who know how to make wine than know how to sell it," says Rory, adding that selling through specialist wine shops and restaurants is key so that you can make the best ROI, as supermarkets just drive the price down.
Rory does stress, however, that buyers with little knowledge of how to run a wine business can, and usually are, fully supported by Home Hunts and the existing property owners after the sale. "If clients need help making the wine and managing the vineyard then we will help to arrange this so that they can learn the business," he says. "The most important thing for a buyer is to know their market and develop a strong list of clients so their investment pays off."
If you are looking to purchase a vineyard, you can carry out a property search at www.home-hunts.com. To find out more about what is involved when buying a wine property you can read Home Hunts' Vineyard Buyer's Guide for more information. To discuss your real estate requirements with a Home Hunts consultant who specialises in the French vineyard market, call +33 (0)970 44 66 43