Good news for French vineyard owners as it is confirmed that France produces more wine – and sells more of it abroad – than any other country in the world.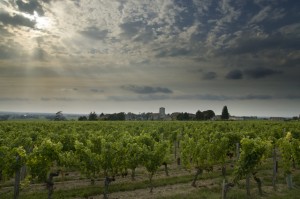 The annual report on the outlook of the wine industry by the International Organization of Wine and Vine (OIV) was released on Monday 27 April in Paris. For those already involved in the French wine business – and for those looking to enter this exclusive market – it is welcome confirmation that despite the faltering French economy, demand for wine from France keeps it at the top of the production and sales leader board.
France leads global wine production
According to the OIV, which is composed of 46 member states, France produces 45.7 million hectolitres a year and brought in more than €7.7 billion from selling wine abroad. Yet it is the USA that is the biggest consumer of wine, drinking 13% of all wine produced last year – 30.7mhl – followed by France and Italy. Last year saw the global trade of wine continue to increase by 2% (104mhl) with its value pitched at €26 billion.
With sterling currency so strong against the euro at the moment, Home Hunts is experiencing its best first quarter ever in terms of sales – which includes increased transactions of, and enquiries into, vineyard properties.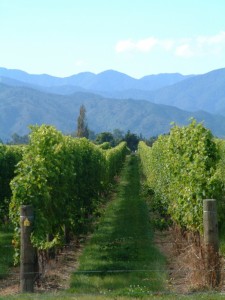 Home Hunts: vineyard specialists
Home Hunts has just launched a vineyard service that is dedicated to matching clients with their perfect wine business. Having produced a vineyard buyer's guide which can be downloaded here: HH Vineyards Doc to advise and support clients, the buyer's agent is well aware of how challenging, yet potentially lucrative, a move into the French wine market can be.
"The first three months of 2015 have made the best quarter we have ever experienced – we have helped a huge number of clients find their dream properties in France," says Tim Swannie, Director of Home Hunts. "This report from the OIV confirms that France is producing – and selling abroad – more wine than any other country in the world. It proves that market conditions are excellent for anyone seeking a profitable wine-making venture in France – especially when combined with the current favourable exchange rates, interest rates and lower property prices.
Three vineyards for sale in France
Earlier this year Home Hunts released Inside France, which offers readers an insight into France's luxury property market, including vineyard properties. For those seeking investment in a wine business, here are three properties with healthy wine production levels, in different price brackets, to kick start a quality wine property search.
Perfectly Provence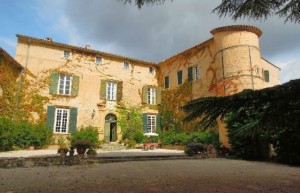 Located in Puyricard in Provence, just half an hour from Marseille airport, this stunning château – an official "historic monument" (HH-7724424) – is set on 150 hectares of land. Containing thirty rooms, this rare domain offers the potential of being a high-quality agro-tourism site. Currently there are 40 hectares of AOC Coteaux d'Aix vineyards, which produce about 200,000 bottles each year of high quality white, rose and red wine.
World class Bordeaux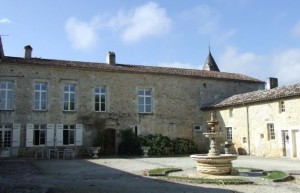 A grand five-bedroom château from the 12th century (HH-8958806), this wine property has over 75 hectares of land, including 57 hectares of vines. The vineyards are divided into red and white AOC Côtes de Bordeaux and AOC Graves. The property comes with various operating buildings, including a chai, storage cellar and barrel cellar, and produces 430,000 bottles a year. It is on the market for €4,095,000.
Popular brand in Carcassonne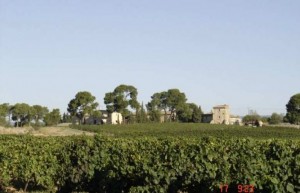 With Carcassonne airport just 25 minutes away, this glorious 46-hectare domaine (HH-8686713) is well located for tourists and business travel. Offering 46 hectares of land in an IGP area and AOP Cabardes, 41.5 hectares are dedicated to vines. Two properties are present on the site: a five-bedroom bio-climactic property with underground heating, and one that overlooks a small courtyard. Between 150,000 and 200,000 bottles are sold each year of this well established, popular wine. It is currently priced at €2,332,000.
To find out more about these vineyard properties in France, visit www.home-hunts.com. To learn about others available through Home Hunts' exclusive vineyard service and private network, speak to a consultant directly on: +33 (0)970 44 66 43.