How can you find the vineyard of your dreams and make it profitable? Home Hunts' vineyard expert Rory Ramsden reveals all.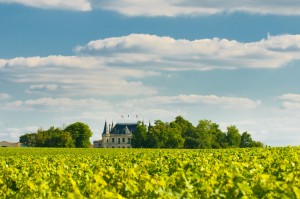 We usually hear that when it comes to property, it's all "location, location, location", but not so for buyers searching for vineyard properties in southwest France. Buyers looking for vineyard properties are not interested solely in the location, but are more focused on value and quality within the budget available.
Focus on finding value and quality
"Value and quality could easily be found with a Cru Bourgeois in the Medoc, on the left bank, or a Saint Emilion Grand Cru on the right, or perhaps in the Entre-Deux-Mers, where it is possible to acquire an award-winning and profitable vineyard," explains Rory.
Prospects in the prime Bordeaux vineyard market are good, simply because the number on the market at any one time is limited. "Given that five of the top ten wines on the Liv-ex 1000 in 2015 are from Bordeaux, foreign investors find the prospect of buying a Bordeaux vineyard a highly attractive proposition compared to the volatility of world stock markets," he says.
Implement a strong sales and marketing strategy
Around 80% of Home Hunts' vineyard clients are looking for profitable lifestyle vineyards under the €5 million mark. This can be challenging as many French wine producers ("vignerons") sell their harvest to the local co-operative where their revenue is based on the quantity (weight) of the grapes delivered. They are just not set up to make an attractive return on investment.
However, clients who buy with the intention of changing the strategy to focus on quality – by limiting the quantity of grapes on each vine to nurture the best grapes possible in the terroir – can make a vineyard more profitable, as long as they have an effective sales and marketing process in place.
"Our clients should see buying an underperforming vineyard as an opportunity to acquire unrealised value then optimise both the vines ('viticulture') and the wine-making process ('viniculture') and transform the vineyard's profitability" says Rory. "Given that they have identified a niche market in which to sell to specialised wine shops and restaurants, they will certainly make money and increase the value of their new asset into the bargain."
Whether buyers choose to follow this advice or not, healthy vines are essential, so carrying out due diligence before committing to a purchase is vital.
"The moral of the story is not to buy a Bordeaux vineyard without having a clear business plan first," he adds.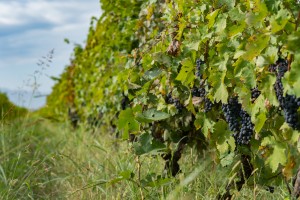 Focus on maximising your vineyard's opportunities
In Rory's experience there are three key ways buyers can help themselves to create the vineyard of their dreams:
Buy in expertise right from the start
Particularly relevant to those new to wine-making, Home Hunts can help to arrange a two-year handover period to help new owners take the reins of their new vineyard business with confidence. "This is good for the buyer because they will learn the ropes and meet existing clients too," says Rory. "But it is also good for the employees who will feel more secure seeing the old boss around from time to time and want to stick around too – retaining key personnel is crucial."
Bring business acumen to your acquisition
Arguably the most important aspect for a wine business is sales and marketing know-how. Combine this with some savvy business skills and buyers could be looking at a profitable future. "Many vineyards have the potential to be profitable, but currently are not because the vendor is passionate about making wine, not about finding a niche market and supplying it with the wine that they want to drink," explains Rory.
"The key, therefore, is to find the vineyard with the best terroir and greatest potential to supply the target market."
Buying a vineyard is the first step and not an end in itself, meaning that ambition and investment are crucial to a successful wine business. "Improving the 'viticulture', the 'viniculture' and ethos of the vineyard so it produces really good wine allows you to enter blind-tastings and compete against some pretty big names, even though the vineyard is not in such a well-known appellation," says Rory. "With these successes behind you, not only will your wine sell for higher prices, but your asset will increase in value too."
If you are looking for a vineyard property in France, visit Home Hunts' portfolio at www.home-hunts.com. To speak to a consultant directly about how to find your dream vineyard, call: +33 (0)970 44 66 43