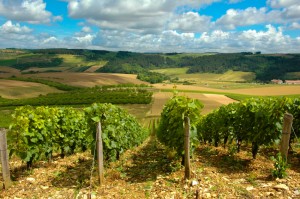 Are you looking to buy a vineyard in Bordeaux? Our vineyard expert, Rory Ramsden, shares some advice on how to ensure you find the right wine business for your needs
Buying a Bordeaux vineyard is not like buying a fine country estate, a vineyard is a complex agricultural business. The first thing to decide is whether you want to buy a money-making concern, one that will occupy your every waking hour, or a smaller concern that will be your passion, but only be an adjunct to your main business.
Make no mistake, the second option will bring an income, just not enough to keep you in the style to which you have become accustomed.
Expert advice is essential
In either case, you will require expert advice at every stage. First, to find the right Bordeaux vineyard in the right place at the right price, then, to make sure that all is as it should be. This should be done before you complete the deal. Extensive due diligence is vital.
If you are going to work with a French property finder who specialises in vineyard acquisitions, then make sure that they know you are committed to working with them so they, in turn, can fully commit to you rather than you going to the bottom of their to do list.
A good French property finder will have an extensive network of specialist immobiliers which also includes contacts who know of the vineyards that are discreetly for sale. The best properties never actually appear on the open market. Owners are notoriously discreet when it comes to selling their estates. The higher the value, the more discreet they will want to be.
Be prepared and realistic
Many Bordeaux vineyards are referred to as chateaux but that does not mean that when you view the property there will be a beautifully appointed house waiting for you. On the right bank (St Emilion, Pomerol, Fronsac) and in the Entre-Deux-Mers a beautiful chateau would be the exception rather than the rule. However, while the houses may be modest, it does not mean that the wine is.
The Bordeaux wine brand is globally recognised so owning a piece of this puts a little extra power into your marketing push. There is no shortage of experts to help you manage your vineyard and improve your wine. You just have to pick the one that best matches your needs. What is much harder, is to market, sell and achieve the best ROI you can for your product.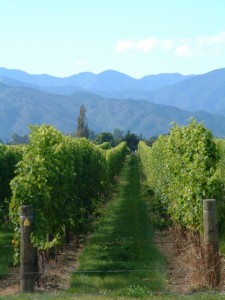 Plan your business and choose carefully
If you just happen to be a marketing expert with contacts galore in the retail or hotel industry, you start head and shoulders above your neighbours. You would do well to consider keno-tourism to maximise your revenues. This is a year-round business which the big left bank chateaux of the Medoc are exploiting – you should too.
Whether you want to buy a commercial Bordeaux vineyard business or make more of a lifestyle investment, you should have a hard headed business plan in mind. The trick is then to choose the right estate in the right place at the best moment in the lifecycle of its vines. The house can always be renovated. The vines and the quality of the wine it produces take a little longer to be improved.
Depending on your budget, you may need patience. You will certainly need persistence. And you will almost always have to prove that you are a serious buyer before owners will divulge details of their business to you.
To view vineyard properties in Bordeaux, visit www.home-hunts.com, and to find out more about the buying process, contact Home Hunts' French office on +33 (0)970 44 66 43