News that France makes the most worldwide from wine exports – even more than those exporting greater volumes of wine – shows that French vineyards offer the best chance of creating a profitable international wine business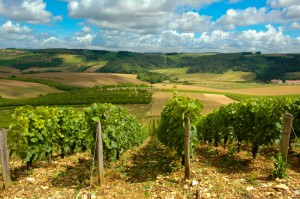 A report released on 18 April 2016 by the International Organisation of Vine and Wine (OIV) showed that global wine consumption has increased and that out of all the countries exporting wine, France is the biggest earner.
This is good news for those considering investing in a French vineyard property as it confirms that France is the country from which wine exports can yield the most income.
In a global market worth €28.3 billion, France held the greatest market share value for exports at €8.2 billion (29%). Italy was in second place with €5.3 billion (19%) and Spain was in third place with €2.6 billion.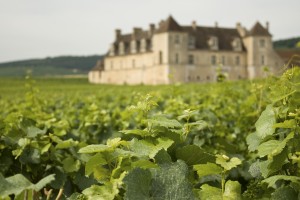 Importantly for those in the French wine business, the report also revealed that with Spain (24 million hectolitres) and Italy (20 million hectolitres) as the leading exporters in terms of volume, with France in third place (14 million hectolitres), that the overall quality and value of French wine is higher than its closest competitors. France earns more than Italy and Spain from its exports, yet from a significantly lower volume of wine.
Bordeaux wine offers high export potential
In terms of where to buy in France to find quality vineyards and wine, Home Hunts' vineyard expert Rory Ramsden says that prospects in the Bordeaux region are good. This is because the number on the market at any one time is limited.
"Given that five of the top ten wines on the Liv-ex 1000 in 2015 are from Bordeaux, foreign investors find the prospect of buying a Bordeaux vineyard a highly attractive proposition compared to the volatility of world stock markets," he says.
"Value and quality could easily be found with a Cru Bourgeois in the Médoc, on the left bank, or a Saint Emilion Grand Cru on the right, or perhaps in the Entre-Deux-Mers, where it is possible to acquire an award-winning and profitable vineyard.
For example, this 74-hectare wine-producing property near the Gironde estuary produces well-appreciated fine wines and includes 27 hectares of AOC Médoc.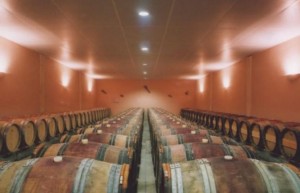 Comprising a main property, housing for workers, a winery, office and cellars it is an excellent option for the right buyer looking to build up a wine business. It is on the market for €3,710,000.
How to optimise a wine business for export success
As the figures show, the demand for fine French wine gives exporters an excellent chance to achieve financial success. For those new to the wine business, a proactive approach, which focuses on nurturing the quality rather than quantity of the grapes, will make the wine more marketable and profitable in the long run.
Along with buying in expertise from the start, sales and marketing know-how is key to a successful wine business. "Many vineyards have the potential to be profitable, but currently are not because the vendor is passionate about making wine, not about finding a niche market and supplying it with the wine that they want to drink," explains Rory. "The key, therefore, is to find the vineyard with the best terroir and greatest potential to supply the target market."
Ambition and investment are crucial for long-term success. "Improving the 'viticulture' (vines) and the 'viniculture' (wine-making process) and ethos of the vineyard so it produces really good wine allows you to enter blind-tastings and compete against some pretty big names, even if the vineyard is not in such a well-known appellation," says Rory.
"With these successes behind you, not only will your wine sell for higher prices, but your asset will increase in value too."
If you are looking for a vineyard property in France, visit Home Hunts' portfolio at www.home-hunts.com. To speak to a consultant directly about how to find your dream vineyard, call: +33 (0)970 44 66 43