With around 7,000 châteaux in the Bordeaux region, vineyard buyers have plenty of choice. But a good understanding of the industry, and purchasing at the right time, is crucial to a successful start in France's wine business.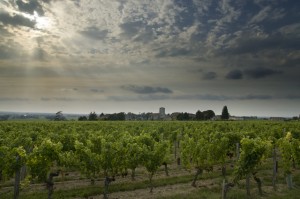 Despite the fact that there are so many châteaux available in the Bordeaux region, according to an article published in the Financial Times on 11 July, which Home Hunts was featured in, there are between 25 and 35 wine-producing châteaux that actually change hands each year.
Navigating the sale of a vineyard is not easy, it requires good timing and a broad understanding of how the real estate market works, and how the business will be run. This is one of the reasons for Home Hunts' creation of the Vineyard Buyer's Guide. As a buyer's agent Home Hunts acts solely on behalf of the buyer and this brochure helps clients through the buying process and beyond.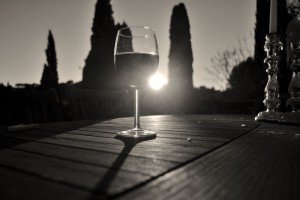 Many vineyard properties up for sale
There are plenty of vineyard properties coming on to the market as often French families are no longer able to pass the business on to their children. "French owners often sell because they are getting on a bit and their children would much rather live in the city and suffer a journey to work on the Paris metro every day," says Rory Ramsden, a Home Hunts consultant for Bordeaux.
This is good news for overseas buyers looking for openings in this lucrative market. According to the article, in 2014 exports from Aquitaine alone were €3.8 billion, which corresponds to 20% of national exports, and 13 million tourists visited the area.
Timing is everything
These figures bode well for wine business prospects, but, as Rory explains, timing is also extremely important for the buyer if they are going to get the most out of their investment. He says that purchasing a business at particular times of the year can sometimes mean waiting a couple of years before making a return on investment.
For example, if the château falls within the "Bordeaux Supérieur" appellation, wines must be aged for at least 12 months before they can be sold.
A business plan is key
Those looking to run a successful business must also ensure that they understand how to run a business and create a workable business plan, as well as set up and maintain an effective distribution network.
"It's lovely to have your own label and to drink your own wine while looking out over your vines," says Rory. "But if you don't have a business plan that stacks up, your dreams will turn to vinegar."
Vineyard properties in Aquitaine
If you are looking for a wine business, here are a couple of properties from Home Hunts' online portfolio to help with your search.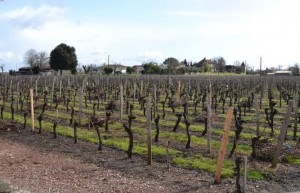 Saint Emilion Grand Cru opportunity
In the Saint Emilion appellation, this stunning wine château (HH-9075485) offers ten hectares of exceptional soil that produces AOC Saint Emilion Grand Cru and AOC Bordeaux. With functional outbuildings, a wine shed, large storage room and a tasting room, this eight-bedroom property is an excellent opportunity to invest successfully in a wine business. The price is available on application.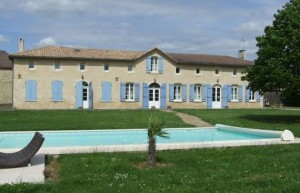 Chartreuse with organic vines
Located near Langon, this charming chartreuse (HH-8175655) is set in the middle of ten hectares of land, of which seven hectares are AOC Bordeaux vines. This château has seven bedrooms, four of which are used as part of a B&B business, and 80% of the wine it produces is exported.
This is a good moment to buy as the vines are in their last year of organic conversion and are, on average, ten years old. It is priced at €1,260,000.
To view more vineyard properties, visit www.home-hunts.com, but to speak with a consultant about your specific criteria, call +33 (0)970 44 66 43