Three French cities you should visit at Christmas
Is there any better place to spend time over Christmas than France? With "Marché de Noëls" popping up all over the country, with warming "vin chaud", handmade gifts and speciality foods staples at all, the French community really know how to enthral visitors on the run up to the big day. However, some do it better than others, so here are three that pull out all the stops for the Christmas holidays.
All I want for Christmas is Nice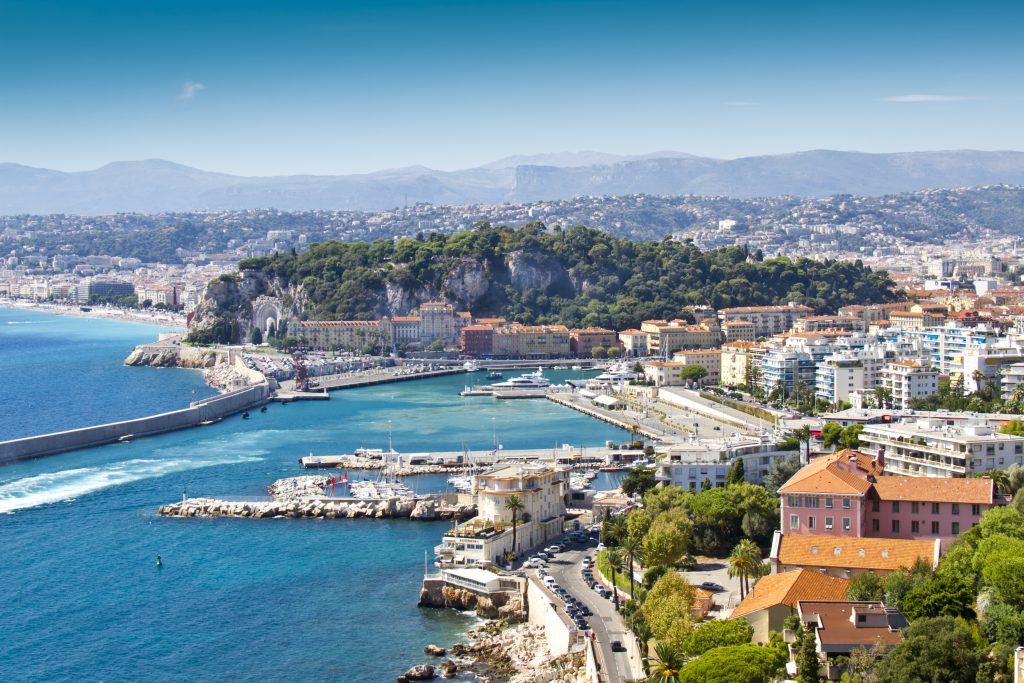 Millions of magnificent lights, a whimsical big wheel, night walks and exciting ice rink, these are just a few highlights of the Christmas proceedings in Nice. This city works hard to appeal to old and young. Many will appreciate all its illuminations being 100% LED, Gen Z in particular, will love the DJ "after work" session, which provides tunes after 6pm throughout December and kids will love Santa Claus' house, where children can meet Santa and post their Christmas letters.
Others will love the wine tasting, "charcuterie et fromages" offering and champagne bar. For ski fans, the friendly and cosy resort of Valberg is just a couple of hours away.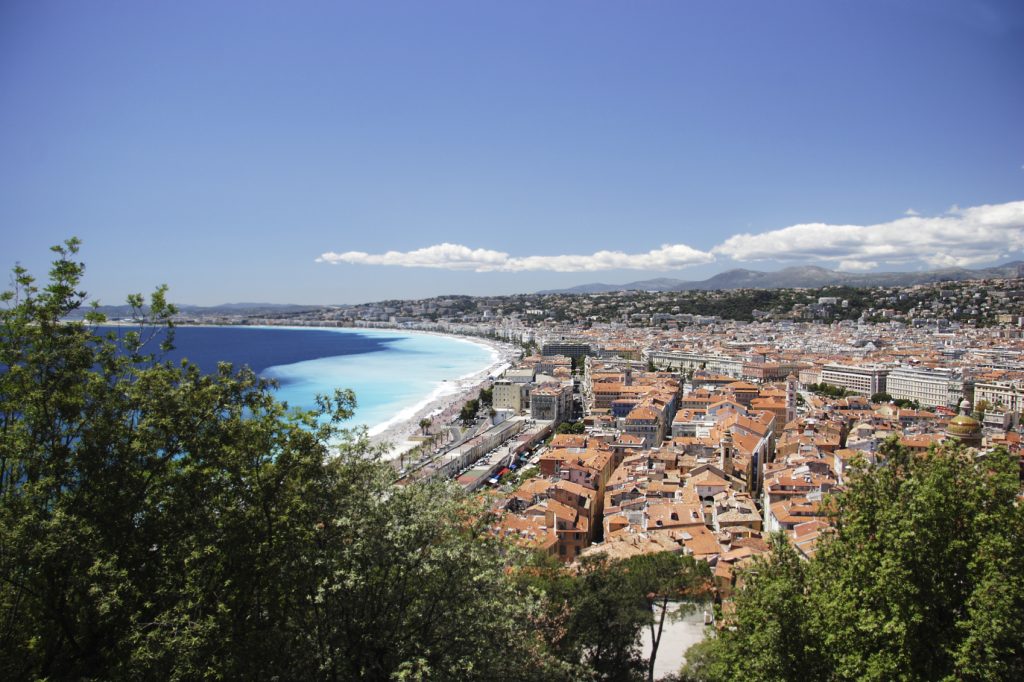 With breathtaking views from the terrace – as well as the dining room and kitchen – and positioning close to Nice's harbour, this spectacular two-bedroom apartment (HH-14327507) is unlikely to be on the market for long. Located on the rocky cliff south east of Mont Boron, it is part of the famous Château de l'Anglais – created in the exotic fantasist style of the 19th century – having been built in 1856. The property is on the market for €1,560,000 and interested buyers are urged to move quickly.
Rockin' Around Annecy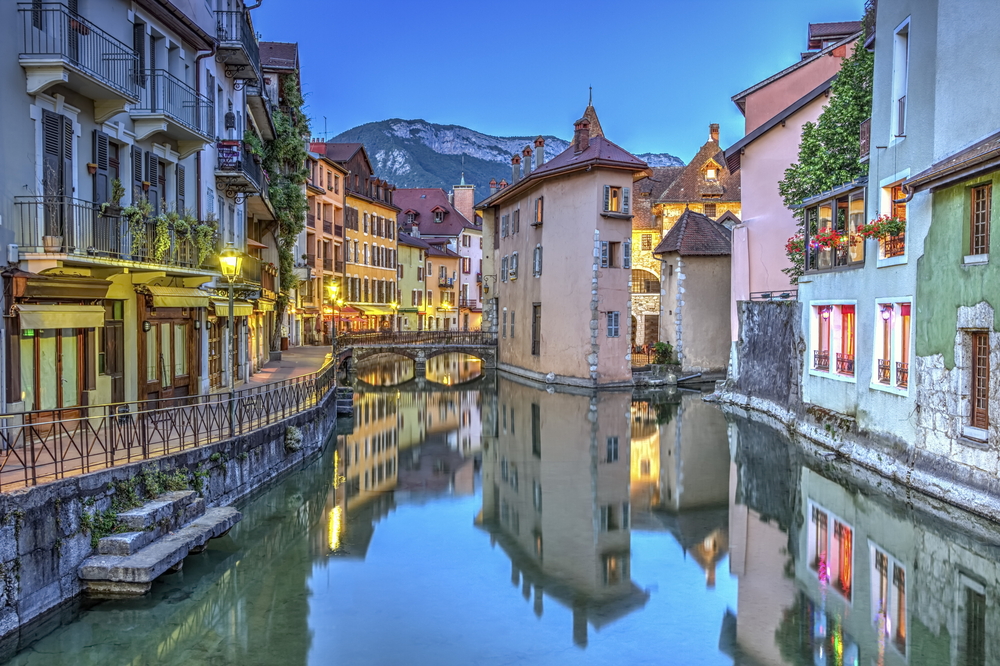 With its ancient streets and city waterways, Annecy is one of the most magical places to visit. At Christmas time, with the sparking lights, snow-capped mountains and holiday atmosphere it is a true winter wonderland. For skiers, it's paradise with the closest resort, Le Semnoz, only 20 minutes away.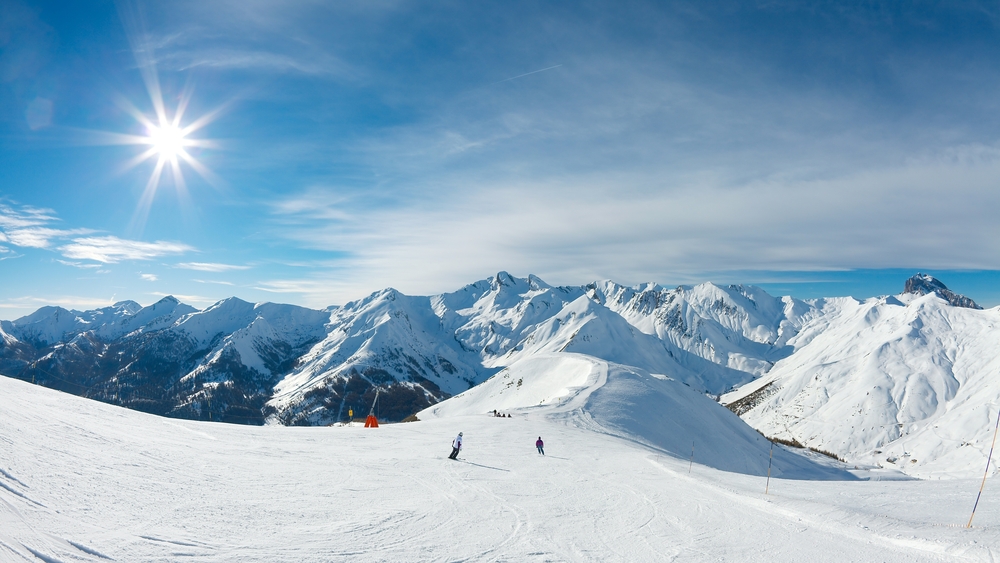 Every year the cute wooden chalets selling handmade gifts, mesmerising surroundings (it's always beautiful looking out from Pont Perrière), lake views and ice rink provide an abundance of fun and merriment. Around 500,000 people visit over the Christmas period and once you've experienced Annecy at Christmas it's easy to see why.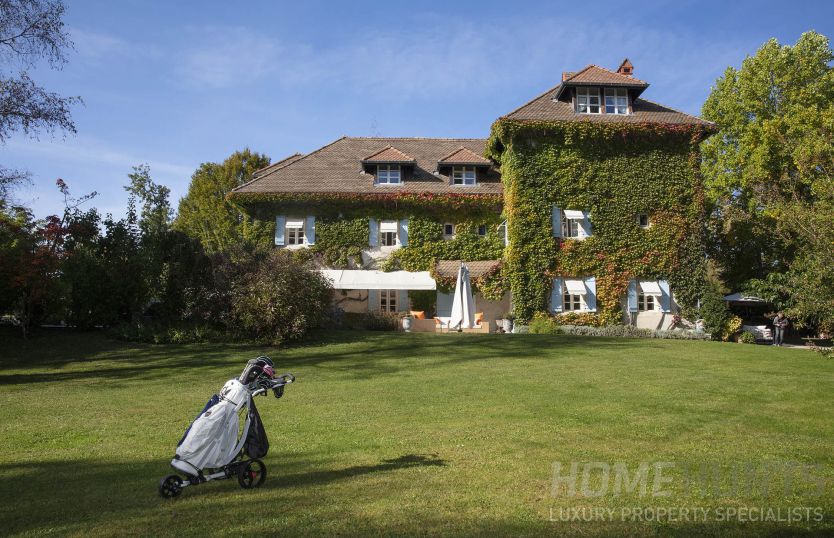 This charming six-bedroom country estate (HH-14479947) is the perfect family home and located just a 15-minute drive from Annecy's city centre. A large swimming pool bordered by wood decking and wide terraces, along with sweeping lawns, provide the ultimate zone for fun, relaxation and entertaining during the summer. The wholesome, classic interiors provide a warm and comfy place to revel in throughout the entire winter season in Annecy. The property is valued at €2,900,000.
Driving home to Paris for Christmas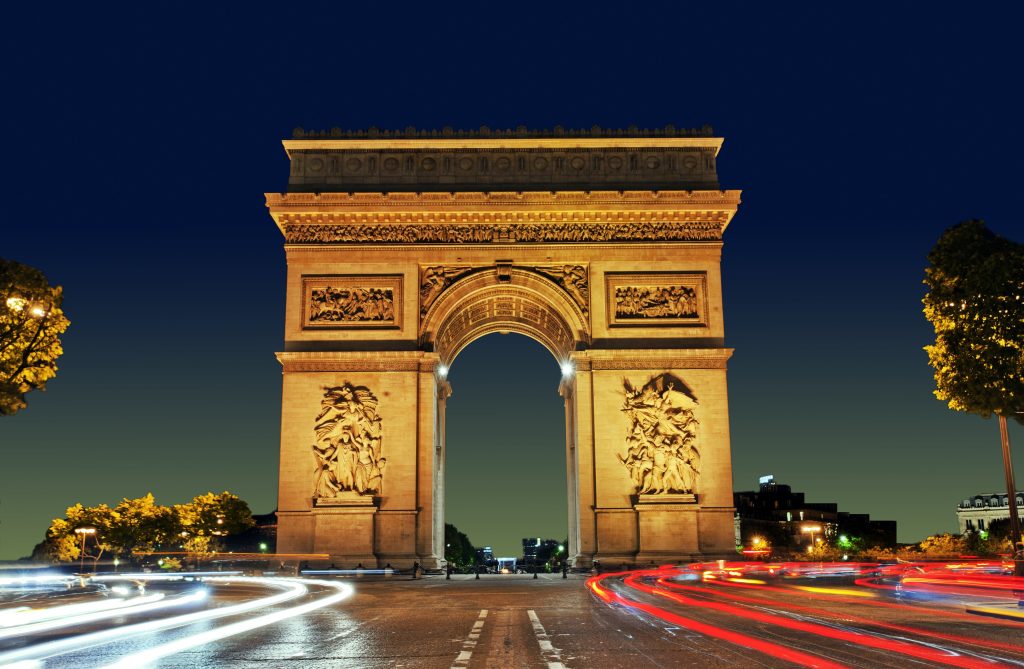 There is always something new and exciting to do in Paris, but sometimes traditions bring the most joy and the top Christmas markets are no exception. One of the liveliest and most visited is "La Magie de Noël" in the Tuileries Garden by the Louvre. Carnivals and artisan villages, a ferris wheel and ice rink are among the beloved attractions. Markets at Notre Dame and Montmartre are also treasured where hot spiced wine, artisanal goods and a children's carousel bring folks flocking.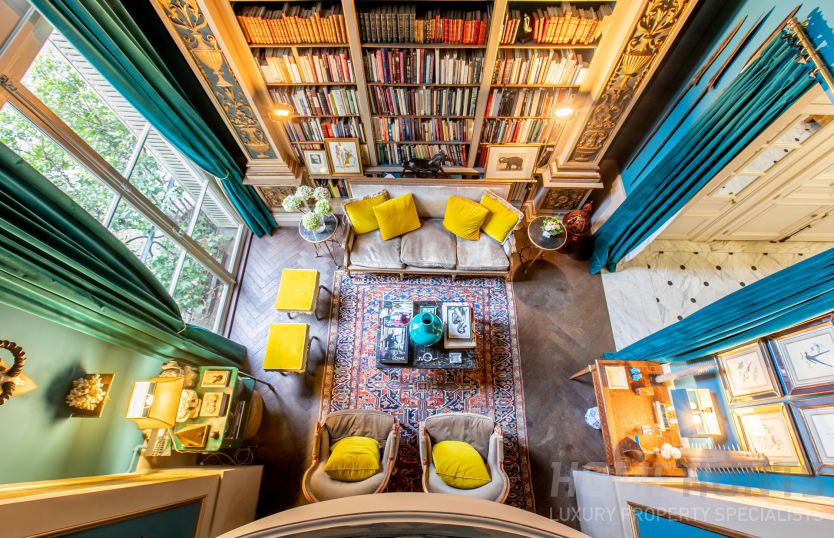 If you are looking for a three-bedroom apartment in Paris, this exceptional home in the 7th arrondissement (HH-13796746) must be seen. The property pulls you into a literary fantasy with its 5m-high ceiling and design artistry. It also surprises with a boudoir and hammam and is on the market for €8,990,000.
If you are looking to buy property in Paris, Annecy or Nice, or just want to know about the property market in France, check out www.home-hunts.com, or keep an eye on this page, but to discuss your criteria with a Home Hunts consultant, get in touch at info@home-hunts.com or +33 (0)970 44 66 43.