Lakeside property – French Alps
Who would have thought that this totally charming, lakefront property is actually a house of horror?! But don't panic, it doesn't hold any dark secrets, in fact quite the opposite. This unassuming home, which is nestled on the French side of Lake Geneva (Lac Leman) is where Mary Shelley wrote Frankenstein.
The warm and welcoming, stone village house sits in a sought-after location, directly on the port in the centre of the medieval village of Nernier. The four bedroomed property dates from 1739, it has a beautifully presented, modern interior and needs to be seen to appreciate fully.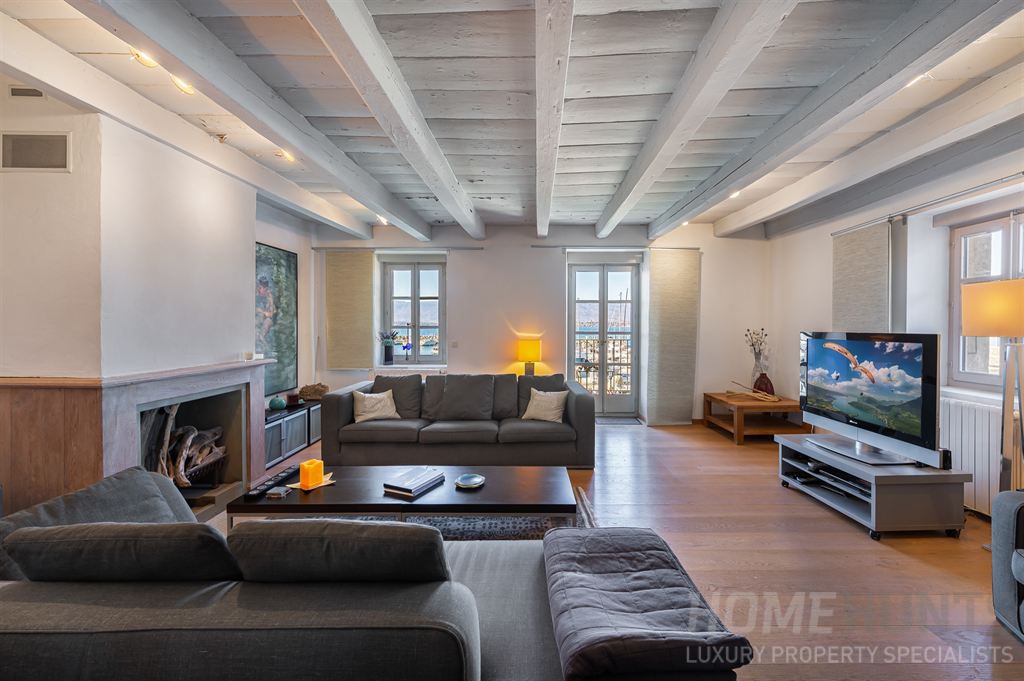 Mary Shelley stayed at the property in April 1816, the property was a guest house at the time. It is now a private dwelling offering 200m2 of beautifully presented accommodation over 4 floors, it has been completely updated and also has the benefit of a lift, but it retains some of the original charm and character and still has the wonderful view of the port and the lake which will never change.
The property recently came on the market, the asking price is 2.7M Euros, you can see more details and photos here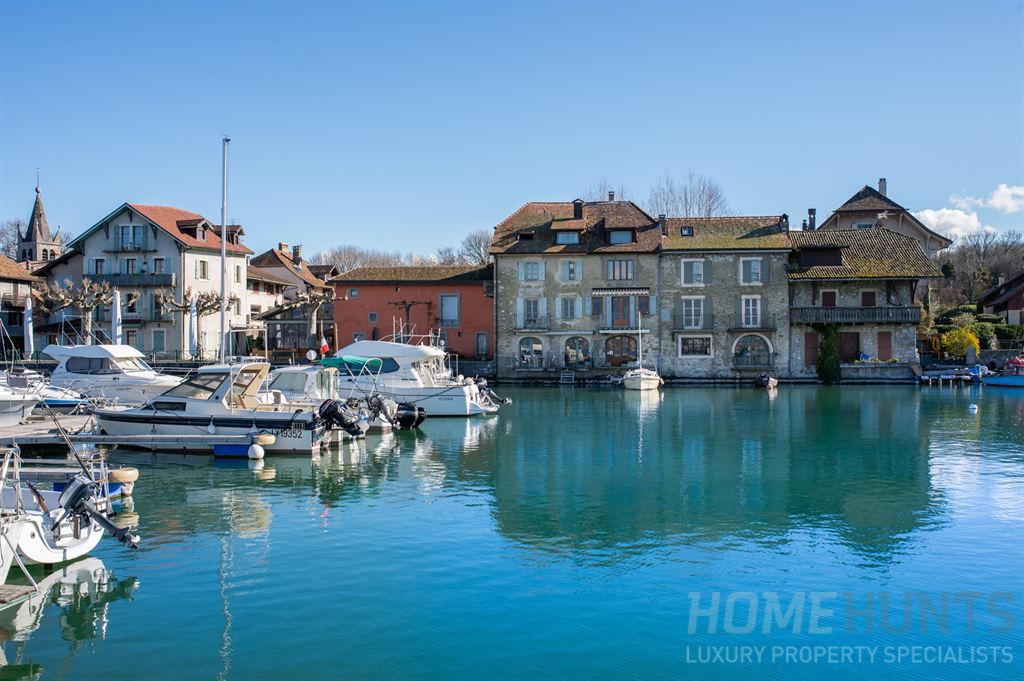 Back in 1816, Mary and her then husband-to-be, the world famous poet Percy Bysshe Shelley, were visiting the area during a European holiday with Mary's step-sister who was with her lover, Lord Byron. The story goes that during their travels, Byron made the suggestion that they should all write a horror story and read them to each other, then decide which story is best.
Mary, who was only 18 at the time, came up with a short story about Doctor Frankenstein who created a monster in a science experiment which he brought to life using electricity, she was apparently inspired by the lightning storm over the lake. They had also stayed close to the Frankenstein castle in Germany on the trip which had inspired the name, but much of the story is based around the Geneva area.
Mary's Frankenstein story won their competition, she later went on to develop the short story into the novel that we all know today. The first edition was published in 1818 and went on to become one of the most influential stories of all time.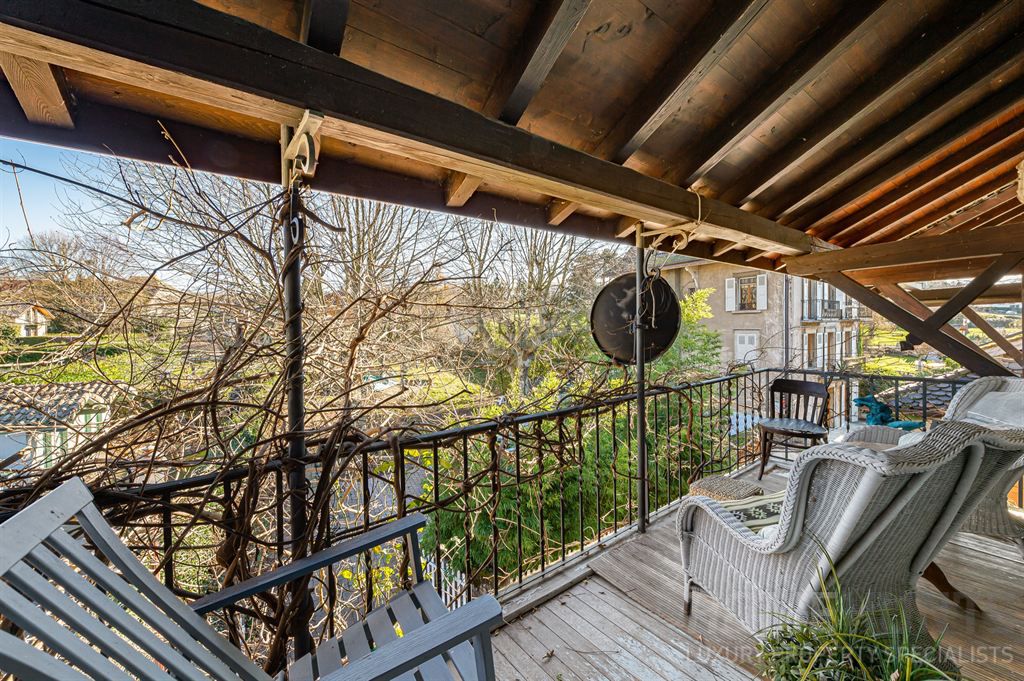 It is easy to imagine what a great home this must be on a cold, stormy evening, with its open fireplaces and views of the lake and the jura mountains beyond. Then again, it has plenty of outside space and direct access to the lake for summer, so this really is a year round property.
Jeremy Horner from Home Hunts said "Nernier is such a peaceful location, the village is charming and it is well located because there is lots of activities on the lake, some wonderful restaurants and good shopping nearby, plus you are only 35 or 40 minutes from Geneva and the airport, not to mention the access to many local ski ranges"
The ground floor of the property hosts an entrance hall with storage, there is a beautifully fitted open kitchen, living / dining room with a very pleasant terrace with direct access to the lake, as well as a storeroom, a cloakroom and a technical room. The first floor includes an office space with an oak library, bathroom with WC, TV lounge with fireplace, enjoying an exterior terrace with a superb view of the lake.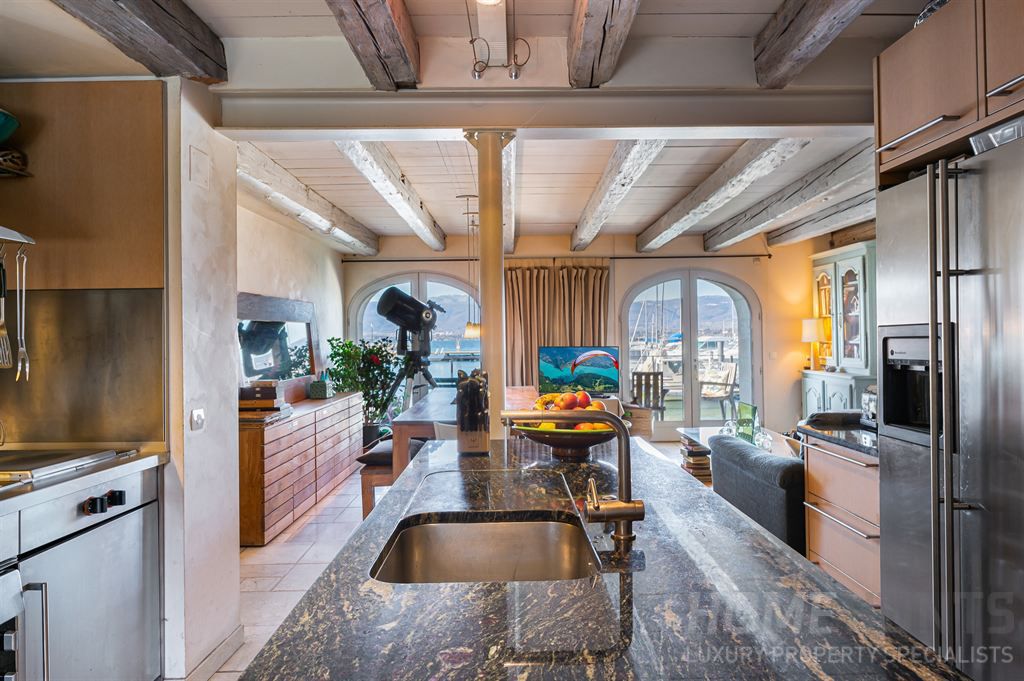 The sleeping area is on the second floor and this has a hallway with double dressing room, a family bathroom with WC and washbasin, two beautiful bedrooms with dressing room, one of which has a terrace. The top floor is made up of a large hallway allowing access to two further bedrooms and a bathroom with WC and washbasin. The charming home comes with grounds of approximately 700 m2 with permission to build. It is somewhere that really needs to be seen to be appreciated.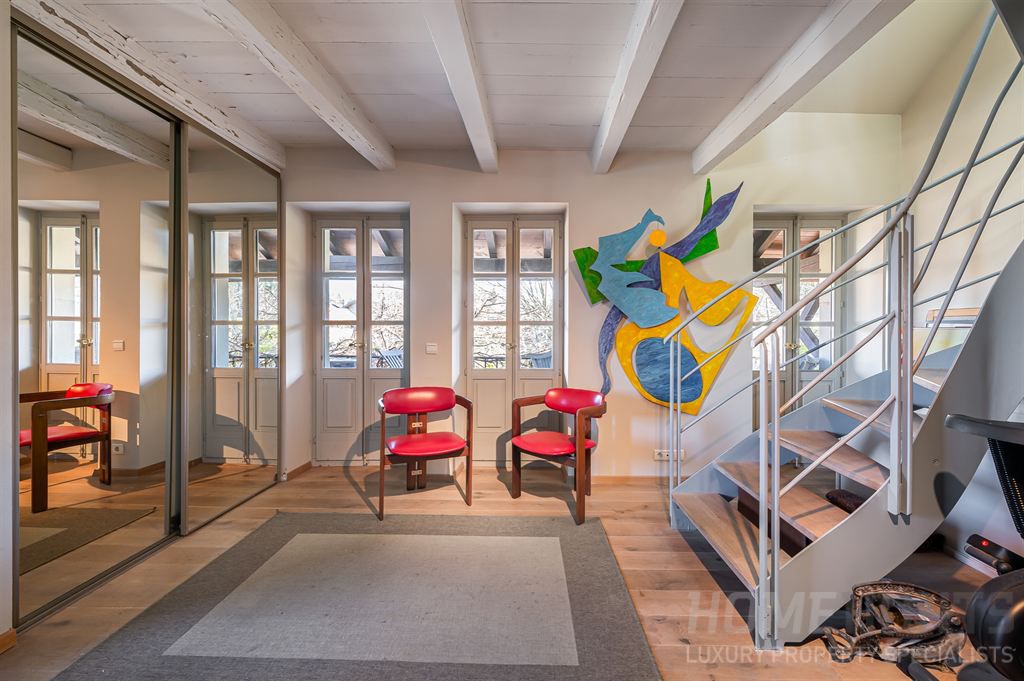 For more details of this wonderful lake front home, contact us at any time and we would be delighted to give you more details. Feel free to browse through thousands of French properties on the Home Hunts website.