The Portes du Soleil sounds more like a Mediterranean seaside town, but nestling in the traditional and picturesque Haute Savoie area, it is fast becoming one of the most popular ski Domaines in the French Alps. From the main resort villages of Morzine, Les Gets and Avoriaz, through to the smaller villages of Abondonce, Chatel and St Jean d'Aulps amongst a total of 12 different actual resorts, there is something for everyone.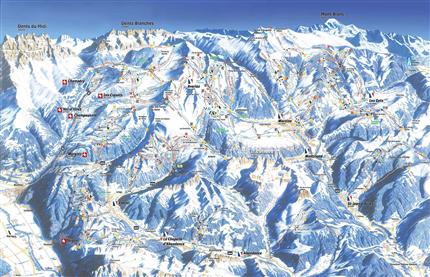 Located only an hour from Geneva airport and 20 minutes from Lac Leman, there has been a recent heavy investment in the skiing facilities and savvy Savoie fans are flocking to this welcoming family vast ski domaine, which has a long lively summer season as well as a thrilling winter season.

Chris Leder, Homehunts manager for the Alps has seen a significant surge in interest over the past six months in this area.  "Although it is not yet seen by some as fashionable as nearby Chamonix and Megeve, or Val D'isere and Meribel in the Tarantaise, the prices are lower and you can get a lot more for your euro" says Mr Leder.
Buyers have been attracted to the extensive skiing with an amazing 650km of slopes running between France and Switzerland, making it one of the largest ski domaines in the world.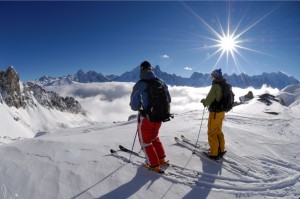 The area has 212 interconnected lifts servicing eight areas in France and four in Switzerland, 216 km of cross-country trails, with great pistes for both beginners and advanced skiers.

The area also enjoys a lengthy and action packed summer season – where some of the best downhill mountain biking circuits are on offer. The VTT World Championships takes place in Les Gets and the Tour de France regularly passes through Morzine.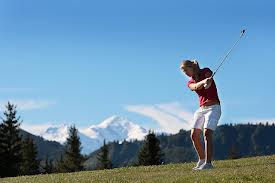 But the fun doesn't stop there.  There is a fantastic range of walking and climbing paths to discover and just in case you thought there was time to get bored, a wide range of more adrenalin fuelled activities from paragliding to rafting to the exhilarating mountain boarding.

Reflecting on the property market in the Alps, Mr Leder confirms that now is a good time to buy.  "It seems very much to be a buyers' market at the moment – things slowed down considerably in early 2012, but picked up later in the year due to some good prices".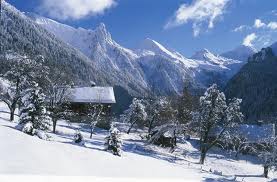 It appears that sellers are responding to the market, with many properties that have been on the market for over 6 months being reducing in price.  "The last 5 sales we have made in the Alps have all been around 15-20% lower than asking price, which is something we wouldn't have seen previously. We are having a string of successes for our buyers with offers that would never have gone through previously" he says.

The liveliness of its year-round attractions and well equipped towns, combined with their traditional atmosphere and strong family focus have meant that the Portes du Soleil is no longer a secret
If you would like to discuss properties in the Alps then please contact us on info@home-hunts.com


PORTES DU SOLEIL CURRENT HOT PROPERTIES:
This is an impeccably refurbished farmhouse just minutes from Morzine centre with a beautiful garden, spacious and very tasteful renovation.
http://home-hunts.com/component/ocrm_property/?task=SingleProperty&propertyid=6339341

Morzine: for anyone looking to run a successful chalet business – price:  1.49 million euros
http://home-hunts.com/component/ocrm_property/?task=SingleProperty&propertyid=6339333


Les Gets reduced from 1.6M to 1.4M, on the pistes and ready to go!
http://home-hunts.com/component/ocrm_property/?task=SingleProperty&propertyid=5877470

Morzine/Montriond modern chalet, 10 minutes walk into the centre – 1.395M
http://home-hunts.com/component/ocrm_property/?task=SingleProperty&propertyid=5834188


On the south side of the valley, very desirable area – 1.9M
http://home-hunts.com/component/ocrm_property/?task=SingleProperty&propertyid=6339336


Lovely property in Chatel – for anyone wanting to be a bit further away from the action – 1.49M
http://home-hunts.com/component/ocrm_property/?task=SingleProperty&propertyid=6066782


AND NOT FORGETTING CHAMONIX'S BEST BUY:
Recently reduced fabulous opportunity:  reduced from 1.38 million euros to 1.25 million
http://home-hunts.com/component/ocrm_property/?task=SingleProperty&propertyid=4636471


FOR THE LOVERS OF CHARACTER PROPERTY – HAUTE SAVOIE'S BEST:
This is a truly stunning chateau about 25 minutes from Geneva, reduced from 3.5 million euros to 2.5 million euros.   An excellent deal for lovers of history. Impeccably restored to its former glory.
http://home-hunts.com/component/ocrm_property/?task=SingleProperty&propertyid=5820258


BEST BUY IN SWITZERLAND:
And not forgetting Switzerlands hottest property –  in the resort of Villars – recently reduced to CHF 6.25M Swiss Francs
http://home-hunts.com/component/ocrm_property/?task=SingleProperty&propertyid=6116341
photo credits: skimorzine.com/portedusoleil.com/lesgets.com