Mulled wine, illuminated markets, wooden chalets and children's train rides – there is so much to enjoy and experience at France's Christmas markets
The best places to spend Christmas in France pretty much go hand-in-hand with where the most exciting markets are. The Christmas offerings at these major cities around France are the stepping stone to a perfect weekend or week-long break in the most-visited country in the world.
Have the best time in Bordeaux
Set in the Allées de Tourny, the Christmas market in Bordeaux is one of the most anticipated events of the year. With pretty lights covering each tree, bands playing festive music, a carousel entertaining the children all surrounded by stunning 18th and 19th century buildings, this is an exceptional Christmas market in France.
Almost 200 exhibitors come to sell handmade and beautifully-designed products. Some are locally-produced, such as pottery from Saint-Faust and blown glass from Vianne, others from more far-flung regions around the world. It has a real magical feel and transforms into a winter wonderland, and the city itself also offers top-class restaurants, cultural attractions and nightlife.
Spend the perfect Christmas in Paris
There isn't a city anywhere that is more romantic in Paris. From the Eiffel Tower to Notre Dame and the Marais, its iconic landmarks, lively bustling boutiques and unique ambiance make it "the" place to spend Christmas for millions of people all over the world.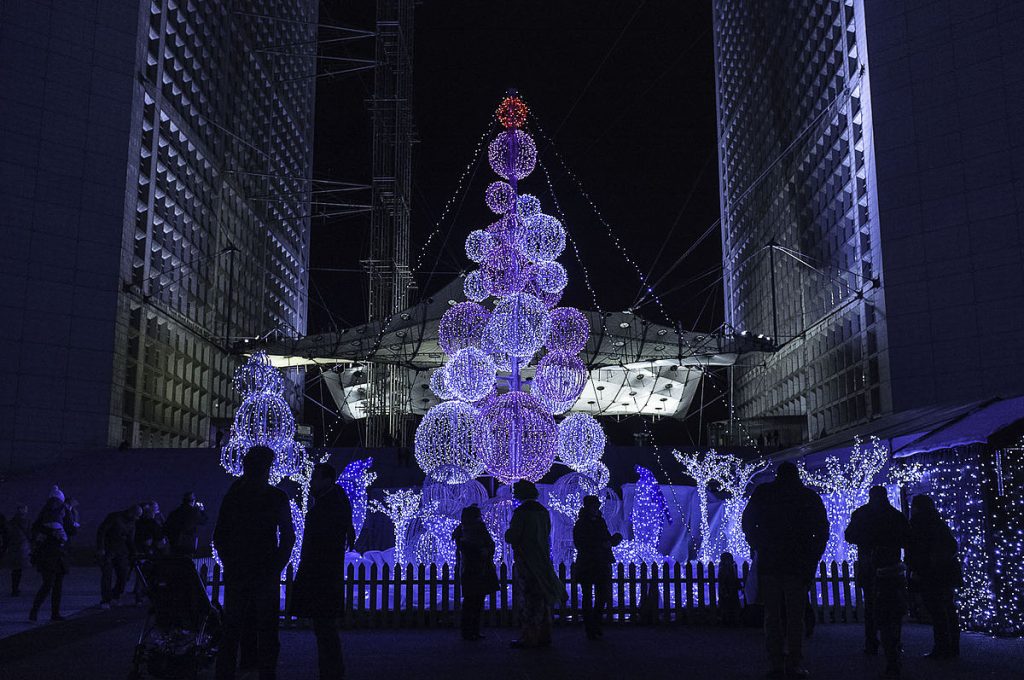 There are also many Christmas markets to explore. The market at La Défense is one of the largest around and the setting makes it one of the most extraordinary. Located in front of the modern high-rise buildings of this business district and with the traditional wooden chalets running up to La Grande Arche, it is simply breath-taking.
Plenty of other Christmas markets in Paris make it a festive break to remember. There is an ice rink at the Champ de Mars at the foot of the Eiffel Tower along with around a hundred stands, which is a wonderful place to take children.
The Christmas market at Montparnasse Tower has just 40 festive wooden chalets, but it's worth checking out because it showcases some local French specialities. The Montmartre market is also worth the walk, partly due to the incredible hilltop views of the city.
For a few Alsatian treats, head to the market at the Gare de l'Est, which will tantalise taste buds with gingerbread, sausages, mulled wine, sauerkraut and other delicious products.
On the Viviani square near Notre Dame Cathedral there is a Christmas market not to be missed. A giant Christmas tree, roasted chestnuts and Santa Claus make this one to remember for all the family.
Take a long weekend in Toulouse
For the best Christmas experience in Toulouse, head to the market at the Place du Capitole. This vast square, located outside the spacious and rather grand town hall, features row upon row of wooden chalets nestled together, all selling artisanal products. A perfect place to find gifts, the variety is tremendous, from handmade jewellery, to pottery, toys, candles, clothing and, of course, regional specialities (such as foie gras and cake).
There is usually a giant inflatable Father Christmas near a warm mulled-wine stall, meaning that you can warm up and practically taste Christmas, while your friends and family all get their photos snapped with this enormous Père Noël.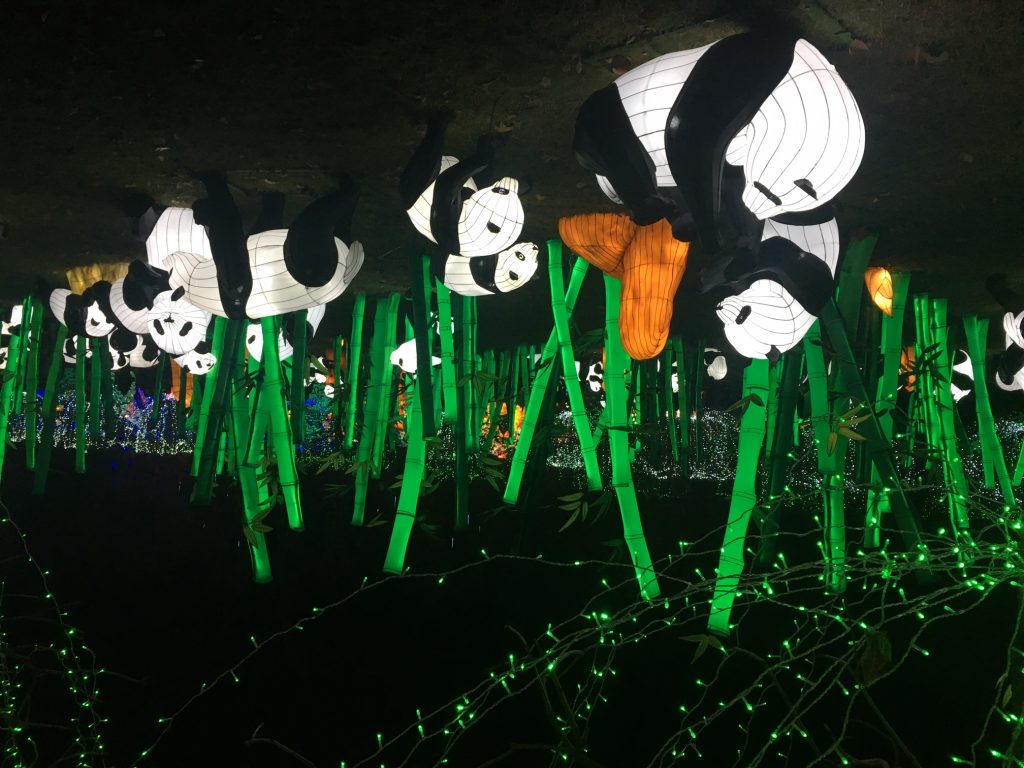 If you are spending Christmas in Toulouse, don't forget to visit the Chinese Lantern Festival, which is just an hour away. Famous in China and held in Gaillac for the festival's first event in Europe, this is like nothing you have ever seen before.
From pandas, to herds of wild zebra and a traditional dragon that stretches almost as far as the eye can see, this is a unique and magical illumination event that simply cannot be missed. It runs until 31 January 2018.
There's no place like Nice
The Christmas market in Nice, which is held at Place Massena (Jardin Albert 1er), is spectacular. A lofty Christmas tree, a Ferris wheel that's positioned by towering palm trees and a lively ice rink are just a few of the highlights.
One of the most eye-catching creations is the transformation of the "Fontaine du Soleil" into a beautiful large snow globe. The colourful lighting turns this original attraction into a mesmerising centre piece of the market.
Handmade goods, mulled wine and a children's play area with a little train ride, make this market a fun, festive adventure for the whole family.
You can check out the market in more detail here in this short film:
If you are looking to buy a property in France in any of these locations, you can search for the perfect holiday home at www.home-hunts.com. To speak to consultant about your specific criteria, call 33 (0)970 44 66 43.