BNP Paribas, the banking group, has just released its annual analysis of France's property market: "Investing and Living Abroad".
Proving once again that France is one of the most stable and resilient property markets, BNP Paribas' report shows that overall sales to foreign investors in 2012 increased by 4.5%, despite an economically-challenged market and continue to do so in 2013. Figures also show that the average price per transaction has gone up 12% in the most sought after areas.
In terms of where international buyers are choosing to purchase property, the three most popular destinations in the report are: Provence-Alps-Côte d'Azur (33% of buyers), Rhône-Alps (15%) and île-de-France (12%) which includes Paris.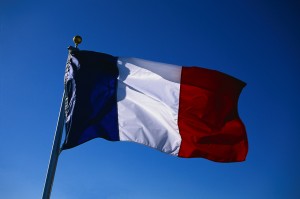 It is not surprising that Provence-Alps-Côte d'Azur comes first in the popularity contest of where people want second homes. This part of the country welcomes over ten million tourists each year and is bursting with spectacular landscapes, from iconic lavender fields to azure blue seas vistas; incredible gastronomy; diverse architecture; year-round cultural events; and fascinating history – and it also promises over 300 days of sunshine each year.
Properties sought in this region vary wildly, from glamorous waterside locations, in destinations such as Saint-Tropez and Cap d'Antibes, to countryside Provencal dwellings where sparkling swimming pools are surrounded by olive groves and vineyards.
The Rhône-Alps regularly makes it into top destination surveys and reports, this is partly because its capital, Lyon, is one of the most commercially active and dynamic cities in the country. However, with departments including the Loire and the Ardèche, it is also a region that dream holiday destinations are made of. With attractions including the exquisite and renowned Loire châteaux, and the rugged and magnificent mountainscapes of the Ardèche, this is a region that is endlessly impressive.
As Knight Frank's Wealth Report attests, Paris is important to international buyers, particularly high net worth individuals who ranked the city third (behind New York and London) out of the top 40 global cities in the world. The lure of Paris's unique attractions, such as the Louvre and the Eiffel Tower, has made it the world's most popular destination for holidaymakers. Around 32 million tourists visit Paris each year and it has become one of the most stable property markets in the world.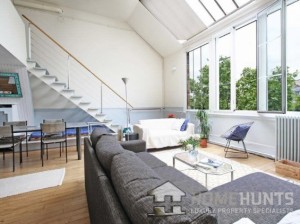 A property suitable for both business and pleasure is this top floor, artist-workshop-style home (HH-6770173) in the 17th arrondissement of Paris. A light and airy space offering two bedrooms, this is a unique property that is very competitively priced at €1.25 million.

Another bright building offering peaceful and spacious interiors, but located in the South of France in Cap d'Antibes, is this three-bedroom, €4.5 million villa (HH-5387373). Boasting a sweeping sea view, landscaped gardens and a luxuriously long swimming pool, this property will be snapped up in no time.
For more information on the most popular property locations in France, contact the Home Hunts team on +33 (0)970 44 66 43. To view more properties visit www. home-hunts.com.