Ruins and renovation projects are back on the agenda for British buyers in France and a grant could help to fund the work.
A recent article in The Times highlighted some of the renovation projects that British investors have taken on over the last few years. One, an 18thcentury manor in the Dordogne, had no electricity or septic tank and moss-ridden floors when the buyers first bought it. Now, it is a beautifully restored château, with six bedrooms, a swimming pool and a rental tag of up to €5,700 a week.
Following the global recession, British buyers steered clear of large renovation projects, but appeal is growing again, shown by a rise in enquiries and sales.
"This has been particularly noticeable in the past six to nine months," Home Hunts' Director Tim Swannie told The Times. "Prices have started to rise in markets such as Paris, Provence and the Riviera, and clients are increasingly looking for properties where they can add value."
With interest renewing in these types of projects, the Loto du Patrimoine, a new lottery that is focused on restoring heritage properties, has just launched in France. It is run by the Fondation du Patrimoine which lists 270 renovation projects overall, and highlights 18 as the most important.
Many of the projects are commercial, but The Times reports that consideration will be given to private projects that are historically or culturally significant and in urgent need of repair.
According to Home Hunts, out of all the international buyers, it is the British who are mostly likely to take on a renovation project in France.
"Many of our clients who decide to transform a ruin or renovate a rundown château have a business plan in mind," says Tim. "While they may intend to enjoy the property once it is finished, when large investments are being made it is usually a revenue-generating venture, such as a wine business, a bed and breakfast or a wedding venue."
Tax breaks for renovations are also offered by the Fondation du Patrimoine and not-for-profit French Heritage Society, which is more relevant for properties with an American link. According to The Times, last year around €1 million was awarded to over 15 projects.
Investors looking for a renovation project with commercial potential should search through Home Hunts' online portfolio where property prices start at around €500,000.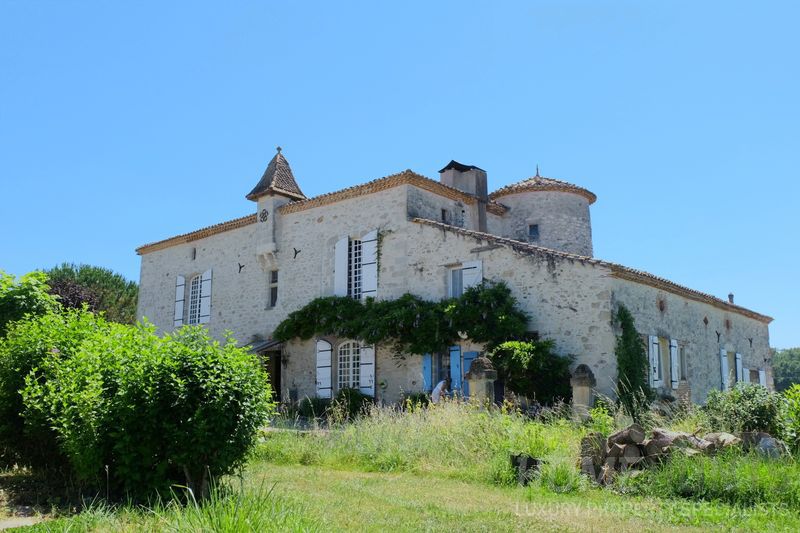 The Times featured one of Home Hunt's properties for sale: a nine-bedroom château with two gites in the Lot-et-Garonne (HH-12337749), around an hour from Bergerac airport. Partly renovated but in need of modernisation, the property is on the market for €630,700.
"While interest rates are low, it's still a good time to invest in property in France," says Tim. "With mortgage deals offering 1.45% at some banks and house prices starting to rise in many areas, there are plenty of investment opportunities whether it's a commercial project or not."
If you are looking to buy a property in France you can search through Home Hunts' online portfolio at www.home-hunts.com . But to speak to a consultant directly about your specific needs and potential renovation projects in France call +33 (0)970 44 66 43.