Where do rock stars retreat to when they need to take some time away from the stage? These country homes belong to some of the music industry's most treasured rock legends – and their traditional tastes might surprise you…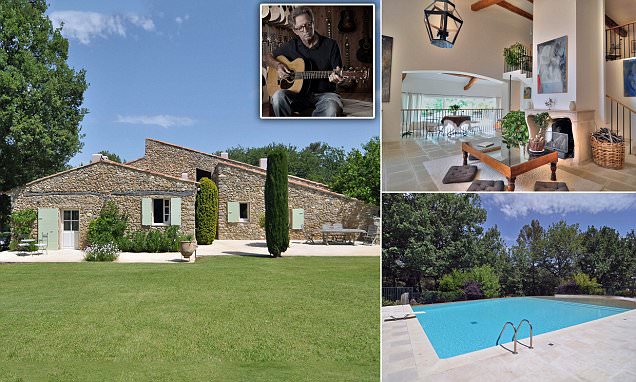 A recent article in The Telegraph featured country properties for that have been owned by some of Britain's rock star royalty – including Eric Clapton's home in Provence which is on sale exclusively with Home Hunts. Whilst they all look surprisingly "un-starry" from the outside, behind the closed doors some of these properties are perfect matches for their rock star owners – Click the link above to see the photos
Led Zepplin's riverside home  
In Panbourne, Berkshire, a white, four-bedroom riverside house with views of the Thames is on the market, which was previously owned by Led Zeppelin's guitarist Jimmy Page.
Having been given an OBE in 2005 and considered one of the most influential guitarists of all time, according to The Telegraph Page lived here during the early days while he was still with the Yardbirds. Valued at just under €3 million, it includes an indoor pool, steam room, hot tub and home cinema.
Deep purple went Victorian
Back in 1968 Jon Lord co-founded hard rock band Deep Purple and for 23 years lived in a seven-bedroom Victorian house in Oxfordshire. Rumour has it that during these years the floors were covered in purple carpets throughout. A stunning property worth over €7 million, it features landscaped gardens and tennis courts.
Maiden's grade II mansion
A heavy metal band that started off in Leyton, London, Iron Maiden are one of the most successful British rock groups of all time. The former home of its bass guitarist, Steve Harris, Sheering Hall is a grade II listed mansion which dates back to 1427 and is set on nine acres of land.
A keen footballer (his own team is called the Maidonians, but he supports West Ham), there is a full-sized football pitch in the garden as well as a pub called the Horse and Cart. Having owned it since the eighties, it also has a recording studio, tennis court and indoor swimming pool.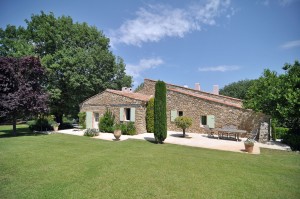 Clapton's dream Provençal home
Eric Clapton's charming €3.25 million stone farmhouse is located in deepest Provence, near the village of Nan-les-Pins. La Faissinette – which Tim Swannie, Director of Home Hunts, refers to as "a hidden gem" – is not necessarily the type of home you would associate with a rock legend who has won more than ten Grammy awards.
With ten bedrooms, nine bathrooms, a tennis court, heated pool, boules pitch and home cinema, this property offers a luxurious lifestyle in a simple and authentic Provençal setting. Located just outside an ordinary village in Provence, it is the peace and tranquillity of the area that initially drew Clapton to the property twelve years ago.
"Once you get through those gates, it's like entering an oasis of calm," says 69-year-old Clapton. "It is a perfect place to relax and unwind in complete privacy. I will certainly miss the serenity here."
The property also includes a two-bedroom guest cottage and is just half an hour from Cassis and less than an hour from Aix-en-Provence and Toulon.
To view more properties in Provence in Home Hunts' portfolio, visit www.home-hunts.com. But to find out more about Eric Clapton's property, get in touch directly with a consultant on +33 (0)970 44 66 43