Where are the best places for cycling in France? Here are some Tour-de-France-inspired suggestions…

With routes through the Pyrénées, South West France and the Alps, the Tour de France showcases some of the best areas for cycling enthusiasts to visit. Of course, all cycle routes and green ways in France can be found at the website for the Association Française pour le développement des Véloroutes et des Voies Vertes, but here are some of Home Hunts' recommendations for perfect cycling locations in France.
Freewheeling in the Hautes-Pyrénées
Stage 11 of this year's Tour de France was from Pau to Cauterets with victory taken by Rafal Majka. A 188km trek, this beautiful route through the Pyrénées passes through Lourdes, the Col d'Aspin and the Col du Tourmalet (the highest-paved pass in the mountains at 2,115 metres), and looped around Bagnères de Bigorre. It passed just south of the Pic du Midi, which is famous for its stunning astronomical observatory and one of the "Grands Sites de Midi-Pyrénées".
Cauterets offers excellent opportunities to owners for year-round rental properties, as does Bagnères-de-Bigorre. Both spectacular ski resorts, during summer these mountain spa towns and their surrounding areas transform in to a sun-drenched wonderland for hikers and cyclists. Mountain bikers also have a large area dedicated to their activities and trails for all levels can be found by travelling to the Cirque du Lys.
Lourdes is located around 30km north of Cauterets and 20km west of Bagnères-de-Bigorre and welcomes six million tourists each year, many of whom come as part of a Catholic pilgrimage. Keen cyclists recommend taking the "voie-verte" or green way from Lourdes to Soulom through the Vallée du Lavedan for a particularly beautiful ride.
Beautiful B&B in Lourdes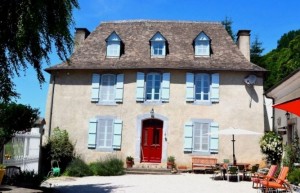 This spectacular seven-bedroom maison de maître (HH-9164160) comes with converted outbuildings to form a successful "chambres d'hôte" business. Based in a village a few kilometres from Lourdes, it is ideally situated for exploring the area. Highly popular with bikers in summer, who come to test their skills in the nearby mountains, and with skiers in the winter, this 1850s property is an excellent investment prospect, especially at €585,000.

Touring the Tarn
The Tarn is a rugged mix of steep forested valleys and rolling fields with historic towns and villages marking the landscape. This year stage 13 of the Tour de France took the peloton from Muret to Rodez past Toulouse, Gaillac, Castres, Albi and up to Rodez (in Aveyron). It was Peter Sagan who won the stage at the Rodez finishing line, which is renowned for its imposing gothic cathedral.
For the average cycling enthusiast, the Canal-du-Midi is one of the Midi-Pyrénées' best-loved cycling routes and although this ends in Toulouse, there are ample more opportunities for cyclists throughout the rest of the region. A trip to Cordes-sur-Ciel – a bastide hilltop town which looks as though it is rising out of the mist – is a must see via the Circuit des Crêtes.
Albi is the department's capital and famous for its red-brick cathedral, Sainte-Cécile, which was constructed in the 13th century. A UNESCO heritage site, it is just one hour from Toulouse and its international airport, and well positioned for accessing major towns and countryside in the department.
South-facing property in Albi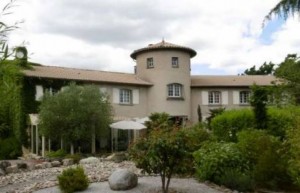 This beautiful, seven-bedroom south-facing house (HH-9398548) was built in the 1970s and is located in a sought-after residential area in Albi. Having been renovated to a high standard it offers living areas on three levels. Just a couple of minutes from Albi, living here would mean cycling into the city centre was just as easy as cycling into the surrounding countryside. Suitable as a family home or B&B business, this property is priced at €600,000 and must be viewed as soon as possible.
Cycling in the Savoie
Towards the end of 2015's Tour de France for stage 18, the cyclists started off in Gap and finished in Saint-Jean-de-Maurienne. The highest point of the Col du Glandon at 1,924 metres, saw stage winner Romain Bardet build his long-lasting breakaway.
A little north of this route lies Aix-les Bains, in the Savoie department, and Annecy, the capital of Haute-Savoie. Both offer breath-taking beauty and incredible skiing and cycling opportunities. At the foot of the Alps, and on the edge of the stunning Lake Bourget, Aix-les-Bains is also popular for walking and water sports.
Luxury lakeside house in Aix-les-Bains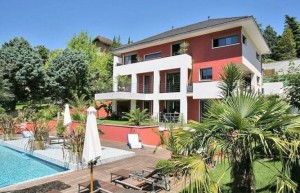 Overlooking the lake, this impressive seven-bedroom residence (HH-6750508) is located close to the nearby port and beach, as well as local amenities. With mountain views from its landscaped gardens, this property is the epitome of luxurious living with a solar heated infinity pool, loft apartment with independent access and a professional kitchen.
At one hour from Geneva and two-minutes from Aix-les-Bain train station, this property is perfectly positioned for exploring the region and also offers potential rental opportunities. It is on the market for €3,900,000.
To view these properties and more in Home Hunts' portfolio, visit www.home-hunts.com. But to talk to a consultant about other properties that are well located for cycling holidays in France, call +33 (0)970 44 66 43