We looked at what properties you could buy on the Riviera for €2 million – 
In January 2020, Ukrainian billionaire Rinat Akhmetov bought a 14-bedroom €200 million mansion on the French Riviera from the Marnier-Lapostolle family (who created the Grand Marnier liqueur).
The Villa Les Cèdres lies at the centre of the largest private botanical gardens in the world. Literally fit for a king, it was built in 1830 and once belonged to Leopold II of Belgium who originally decorated the property. With 35 acres of land, elegant palm and cedar trees, beautifully landscaped gardens and grand ornate interiors, this property is like no other and is one of the most expensive villas in the world.
Having €200 million to spend on a holiday home is not a common budget range for most high net worth individuals. In fact Home Hunts' data revealed in its 2019 property report, Inside France, that only 5% of buyers invest in real estate over €15 million. The majority (75%) buy property in the €1-€5 million price bracket.
So, what kind of home can you buy for 1% of Rinat Akhmetov's €200 million investment on the French Riviera at? We have picked out some of the best-value properties for sale in our portfolio that just fall under the €2 million mark.
Grand designs in Gassin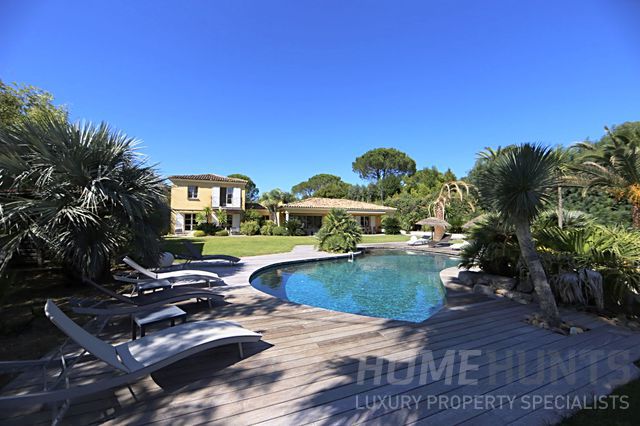 Next door to Saint-Tropez and a short drive from the famous Pampelonne Plage, this attractive villa in Gassin (HH-12035352) offers so many attractive spaces to sit and relax. The swimming pool area resembles an oasis, or a mountain lake, with dark water and verdant green palms, and the smooth lush lawn has been meticulously nurtured. With five bedrooms this property is a must-see at €1,990,000.
Tranquility await in Cannes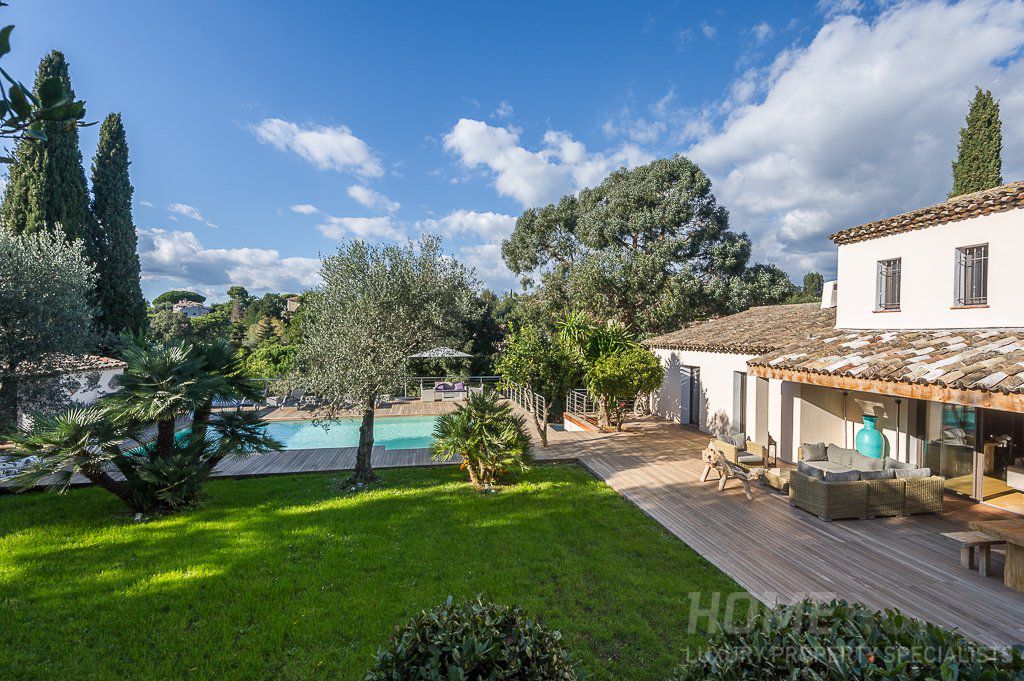 Just a few minutes from the sea, this immaculate property (HH-12069782) has been designed to provide a calm, tranquil ambiance for residents. Calming beige, bird's egg greens and creams make up some of the natural hues that colour each room, but outside is just as relaxed as inside. From the spacious covered terrace to the decked swimming pool area, the outside space is the perfect place to spend warm summer days. The property is priced at €1,990,000.
Panoramic views in Vallauris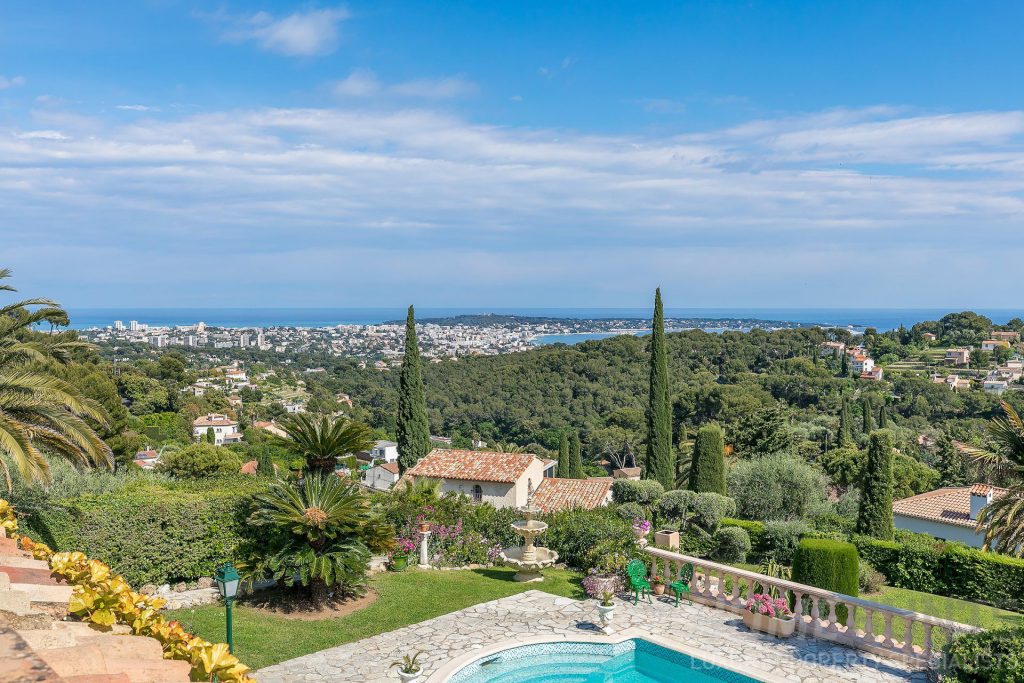 Vallauris sits between Cannes and Antibes and properties located in the same area as this magnificent stone house(HH-12936794) offer spellbinding panoramic views over the Mediterranean Sea. With five bedrooms, high quality interiors and an impressive swimming pool with outstanding views and surrounding patios, this exceptional home is available to buy at just €1,890,000.
Food for thought in Nice
Nice's property market continues to gather momentum with celebrity chef Raymond Blanc recently buying his dream home there, just 20 minutes from the airport.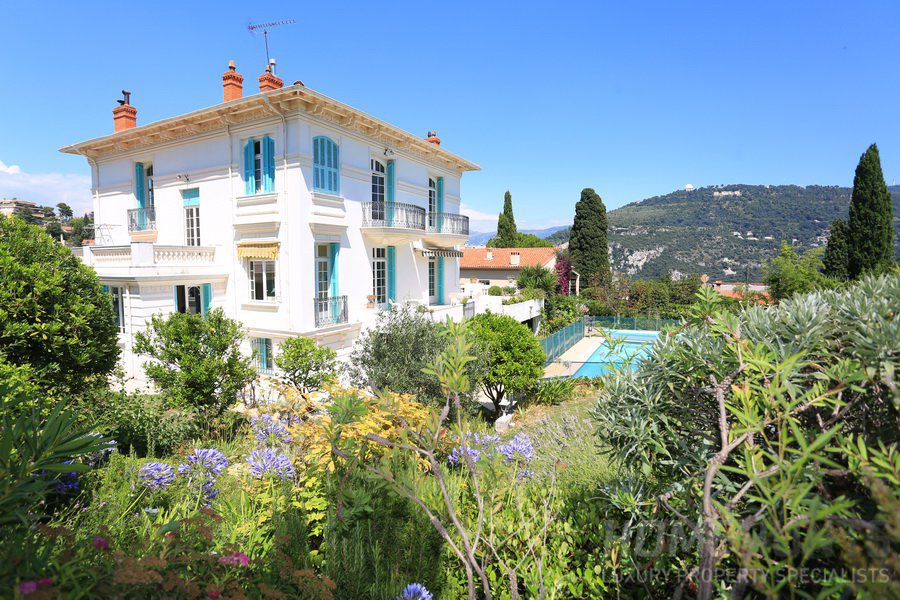 This stunning Belle Epoque-style mansion is in the upper class Cimiez neighbourhood of Nice. It offers seven bedrooms overall (three on the ground floor and four on the first floor) as well as an independent apartment with a private garden. The swimming pool is just stunning – and has a very tasteful transparent safety barrier around so it is extremely safe for children – and the wide balconies offer lovely views over the surrounding areas. It is on the market for €1,990,000.
Living the dream in Roquefort les Pins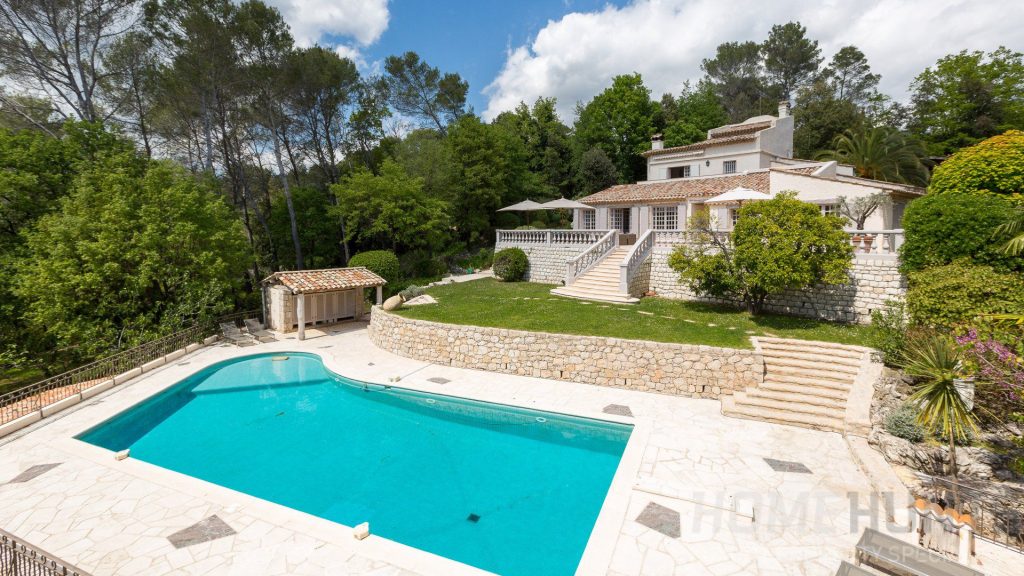 The epitome of a dream home for many, this spectacular seven-bedroom house (HH-13118404) sprawls gracefully across several levels. At the lowest is the superb heated swimming pool, which borders natural woodland with towering trees, and leads up to a stylish villa with high vaulted ceilings and light-flooded rooms. Highlights include a shared tennis court and a caretaker's apartment. It is priced at €1,990,000.
Sea views in St Jean Cap Ferrat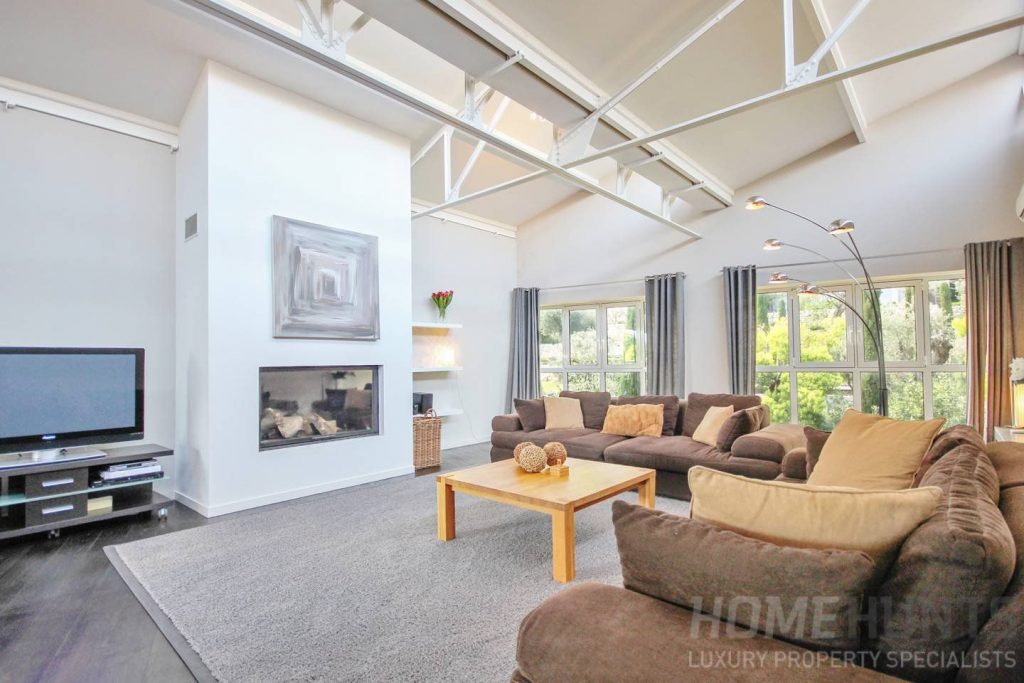 As one of the most expensive locations to buy property in the world, 1% of a €200 million budget is not going to provide you with a sprawling estate in St Jean Cap Ferrat. However, for €1,995,000 you could snap up this stylish modern three-bedroom home (HH-12949235) at the heart of the village. Just 100 meters from the sea and the harbour of Saint Jean Cap Ferrat, this apartment even has a Jacuzzi on the terrace and sea views. It is on the market for €1,995,000.
If you are looking to buy a property on the French Riviera, you can find more homes for sale in Home Hunts' online portfolio at www.home-hunts.com, but to speak to a consultant about your specific requirements, call +33 (0)970 44 66 43