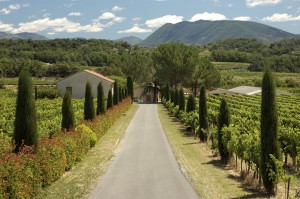 Provence is one of the most sought after locations in the world to own property and its high desirability factor means investing here can often come at a price. But the Alpilles is an up-and-coming area which offers buyers the chance to invest in deepest Provence at less expensive prices.
The area known as the Alpilles is so named because of the small mountains that stretch from Orgon to St Etienne du Grès. Those who spend time here can enjoy glorious natural landscapes, breath-taking panoramas and all the various elements that make up the perfect Provençal lifestyle – from the scent of purple lavender fields to the exquisite taste of locally-produced olive oil.
Villages on the southern side of the Alpilles – between Avignon and Arles – have become more and more popular with overseas buyers over the last eighteen months. "Mouriès, St Etienne du Grès and Fontvieille, for example, are all beautiful villages set amidst the Provençal countryside that offer excellent value for money," says Tim Swannie, Director of Home Hunts.
"We are selling many properties in this area around the €1 million mark that can work well as permanent residences or as holiday homes. For those who also want to dip into the bustle and culture offered by larger towns, Avignon and Nîmes are not far away which also provide fast access to international airports and train services."
"Must-see" mansion in Mouriès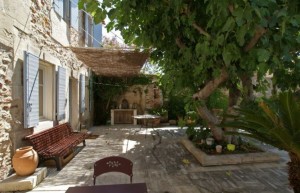 Renowned for being the municipality producing the most olive oil in France (it has 80,000 olive trees), which it celebrates with a festival in December every year, the pretty village of Mouriès is situated in the Vallée des Baux. Regional traditions are followed closely in this village throughout the year, but sitting on the café terraces in the plane-tree-lined street of Cours Paul Révoil is a taste of Provence that can be enjoyed by everybody on a daily basis.
This beautiful stone house (HH-9190982) is positioned in the heart of the village and has three south-facing bedrooms. A charming property that features a Roman-style stone swimming pool, it is a "must-see", especially at €689,000.
Investment opportunity in St Etienne du Grès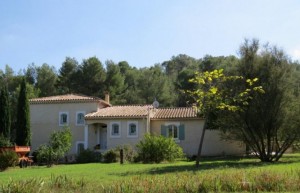 Less than half-an-hour away from Arles, St-Etienne du Grès is a picturesque Provençal village surrounded by stunning countryside. The nearby hills are covered in pines – perfect for shady summer walks – and the market takes place every Sunday.
Typical of properties in this region, this spacious three-bedroom stone property (HH-8821835) has a large landscaped garden and is located in the foothills of the Alpilles mountains. A good investment opportunity, as the interiors require updating, it has a beautiful swimming pool and an exterior that fits the description of the archetypal Provençal property. A highly appealing residence, it is on the market for €759,000.
First class home in Fontvieille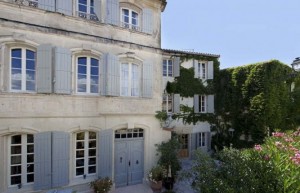 Famous for being the village from which Alphonse Daudet penned "Lettres de Mon Moulin", Fontvieille's ancient houses are made from its world-renowned local quarry stone. A pretty village synonymous with Provence, this is one of the most popular locations in the Alpilles.
There is something very special about the interior of this stunning six-bedroom house (HH-8821764), which was renovated to Provençal perfection in 2007. Spacious, tastefully designed and located in the heart of this beautiful village, this property with its magnificent courtyard area, will not be on the market for long – especially at €995,000.
For more information about Provençal hotspots, view Home Hunts' insights report INSIDE FRANCE. To search for property in the South of France, visit www.home-hunts.com, and to speak to a consultant directly, call +33 (0)970 44 66 43