Eric Clapton's former holiday home in Provence is being renovated and an A-list star from the film industry is doing a viewing trip by helicopter – all in a week's work for buyers agent Tim Swannie
Our very own Tim Swannie recently penned a week in the life of his role as Director and Buyer's Agent at Home Hunts following a request from a UK newspaper
The article appeared in the Evening Standard and shows just how varied a week can be when you're dealing with luxury properties and high-profile clients.
Monday
I get a call from a Scottish client who recently bought Eric Clapton's former summer home in Provence through us. We are project managing the renovation and interior design of the property for him.
He asks if I could go there today and report back. I have a meeting with the renovation team and also see the interior designer. They are doing an amazing job – the client is going to be happy. I ring him and report on the work, send him some photos and a couple of videos of the place.
They've invited me to stay with them next month for a few days and I can't wait.
Tuesday 
A high-profile client who works in films – sorry no names – is doing a viewing trip by helicopter, and I am arranging the logistics today. We were briefed on his requirements by his assistant three weeks ago and have visited many places on his behalf.
He has a budget of £12 million and we have narrowed it down to four homes. He is flying to Nice next week, when we will meet them and show him the selected homes, flying to each by helicopter over the course of the day's viewings.
We work with a lot of well-known clients from the worlds of entertainment and sport, as well as business people and even the occasional royal, so discretion is key.
Wednesday
As a buyer's agent, we have to go the extra mile for our clients, especially as many are coming from overseas and don't always have many connections in France.
Sometimes we get some strange requests and today was one of those days. A client who bought a waterfront property with us on the Riviera was having a party and asked where they could buy 12 spatchcocked chickens to serve their guests.
A few calls later and we managed to source everything they needed and have it delivered to the villa.
Later, I put forward an offer on a wonderful apartment in Nice by a renowned Michelin-star chef from the UK. The apartment has one of the best views I have seen, overlooking the bay of Villefranche-sur-Mer. Several calls later, the offer is accepted and the client is very happy.
I spend the afternoon catching up with our teams in Paris, the Dordogne and the Alps.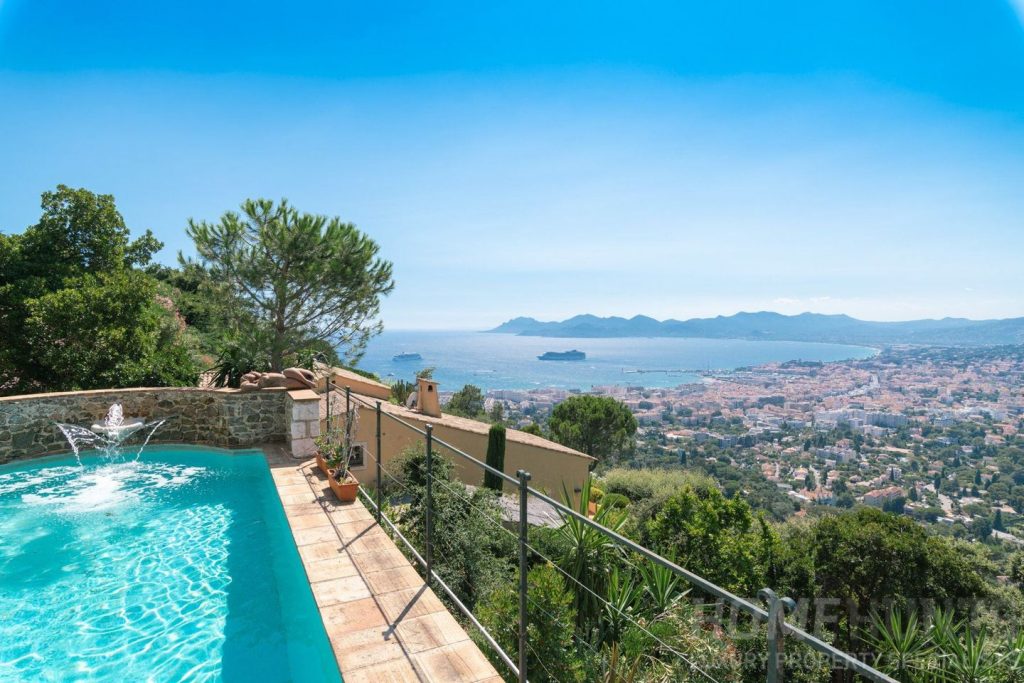 Thursday
I drive to our head office in Marseille for meetings with our Provence agents. One of their briefs is to find a home for a British family from London with three teenage children.
They want to relocate to France before the Brexit deadline in March next year and need a five-bedroom house with guesthouse or gîtes so they can create some income, within 30 minutes of the international school at Aix-en-Provence.
Friday 
Inspired to buy in the Luberon after reading "A Year in Provence" by Peter Mayle, a client from Scotland calls me to put in an offer on an estate there. It's a beautiful area and still as idyllic as it was nearly 30 years ago when the book was written.
Then I speak to Sue, our consultant for Cannes. She has an Australian client who is currently buying a superb villa on Cap d'Antibes. He is looking for a French teacher to help him learn the language, so we are helping him with his search.
Covering for our Riviera manager, I head out to viewings on properties in Mougins and Valbonne with a wonderful British family from my hometown of Harrogate. They are great company and we enjoy a late lunch at Café Des Arcades in Valbonne, one of my favourite places.
The clients love two of the villas and want to go back tomorrow for second visits. Fingers crossed….
If you are looking to buy a prime property in France visit www.home-hunts.com to view properties for sale in Home Hunts' online portfolio, but to speak to a consultant directly about your property needs, call +33 (0)970 44 66 43