Are you looking for property in the Luberon? Home Hunts' online portfolio has a broad selection of properties for sale in this coveted location, but here are five hand-picked residences – including some details about the villages they are in – to enhance your search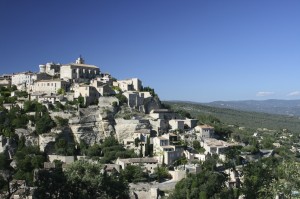 Impressive stone house for sale in Goult
Not as well known as some of the other villages in the Luberon, Goult is a beautiful village that has a wonderful atmosphere. With a café in the main square, a charming old neighbourhood and panoramic views from its plateau, this village has it all – just fewer tourists during the summer months.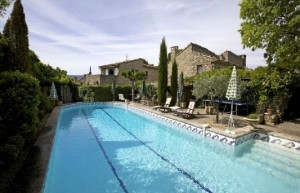 Those looking for a family home in a Luberon village should look at this impressive authentic stone house (HH-9051681), which is located in the heart of Goult. Inside, this property has six bedrooms, spacious rooms and has been tastefully decorated in a traditional style. Outside, a large swimming pool is nestled inside a walled garden from which there is a magnificent view – perfect for relaxing. This property is on the market for €995,000.
Invest in Gordes – the capital of the Luberon
Gordes is considered by many to be the capital of the Luberon and it is just outside this village that the picturesque Senanque Abbey lies with its world-famous lavender field. Restaurants and cafes, plentiful along its charming winding streets, means it offers ambiance in abundance, as well as officially being one of "Les Plus Beaux Villages de France".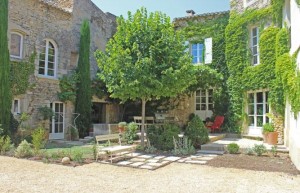 This attractive five-bedroom stone house (HH-9520446) is situated close to Gordes and has been carefully restored. A well-designed modern interior and a traditional Provençal exterior with a beautiful courtyard makes this a fantastic year-round residence or holiday home.
A rare find in Robion
Robion's old quarter lies at the foot of the Luberon mountain ranges not far from Gordes and Lagnes. A peaceful village, it is surrounded by stunning countryside and holds popular theatre and music events during the summer.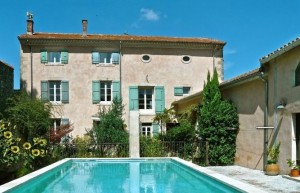 The blue-green shutters of this grand, ten-bedroom property (HH-8586878) match the colour of the sparkling swimming pool giving it the all-important wow factor. Located in Robion, the property also offers two independent guest rooms, two detached outbuildings and a large garage for up to six cars. This property offers huge development potential and as it is priced at €800,000, it will not be on the market for long.
Excellent rental opportunity in Lagnes
Not far from Gordes and Isle-sur-Sorgue, Lagnes is a charming little village with quaint streets and traditional village houses. It isn't on the tourist trail like some of its surrounding villages, meaning that all the benefits of living in the Luberon can be attained while avoiding some of the touristy bustle. There is even a botanical nature trail to enjoy.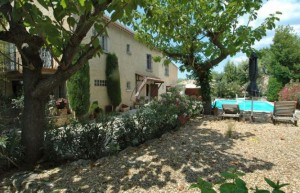 This exquisite six-bedroom Provençal home (HH-8119405) was completely renovated in 2006 and is located near the centre of Lagnes. With two swimming pools, it can accommodate a large family or be divided into two, providing excellent rental opportunities. At €650,000 this is a chance to snap up a real bargain.
La Tour d'Aigues
La Tour d'Aigues is found in the Luberon's National Park on a small hill above the River Eze. It is the capital of the Vallée d'Aigues and famous for its The Tour d'Aigues château, the remains of a Renaissance château. A pretty village in the heart of the Luberon, it is not far from Lourmarin and Cucuron.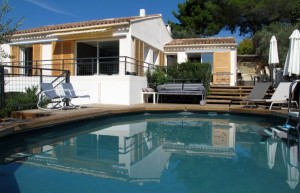 With a view over the Sainte-Victoire mountains, this newly renovated property (HH-8722332) offers a magnificent modern residence in the middle of ancient vineyards and countryside. Bathed in light and with cool, white interiors, this house is a must-see at €590,000.
For more information about property for sale in the Luberon, visit www.home-hunts.com, but to speak with a consultant directly about your criteria, call +33 (0)970 44 66 43